Active LEGO Automotive Licences as of July 2019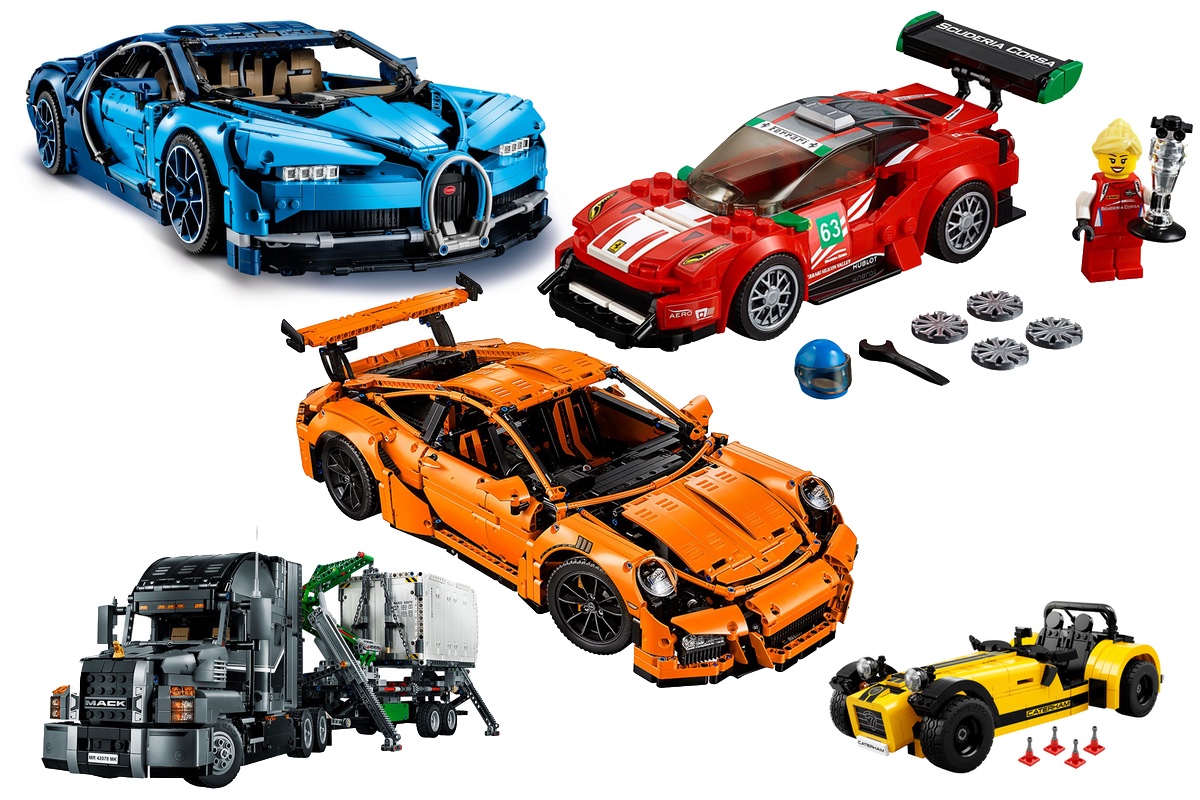 When searching the web for vehicle models and Speed Champions fan builds it's almost impossible to avoid coming across the LEGO Ideas website. The LEGO Ideas website allows creative builders and fans to submit ideas for kits with the potential for them to be produced and the designer to even get a slight revenue share of the final set. Due to people's love of vehicles and LEGO there are tons of sets on the site, pretty much any car model you search as LEGO will turn something up.
What's interesting about this you ask? Well LEGO publish a list of their current Automotive licences, as their policy is that any submissions should avoid active commercial licences that LEGO has. Note that this list isn't complete. As LEGO Ideas operates at arms reach to LEGO itself, the list doesn't leak any licensed brands. For example, Harley-Davidson isn't present, even though the Harley-Davidson Fat Boy Technic set is already available for VIP pre-order and there's nothing about Land Rover despite that rumoured Defender Technic set.
Let's look at each brand in turn and what's available right now, just to recap the range of LEGO sets as of mid-July 2019. There's a lot here so if you'd like to jump straight to a brand, we've provided links below.
Volkswagen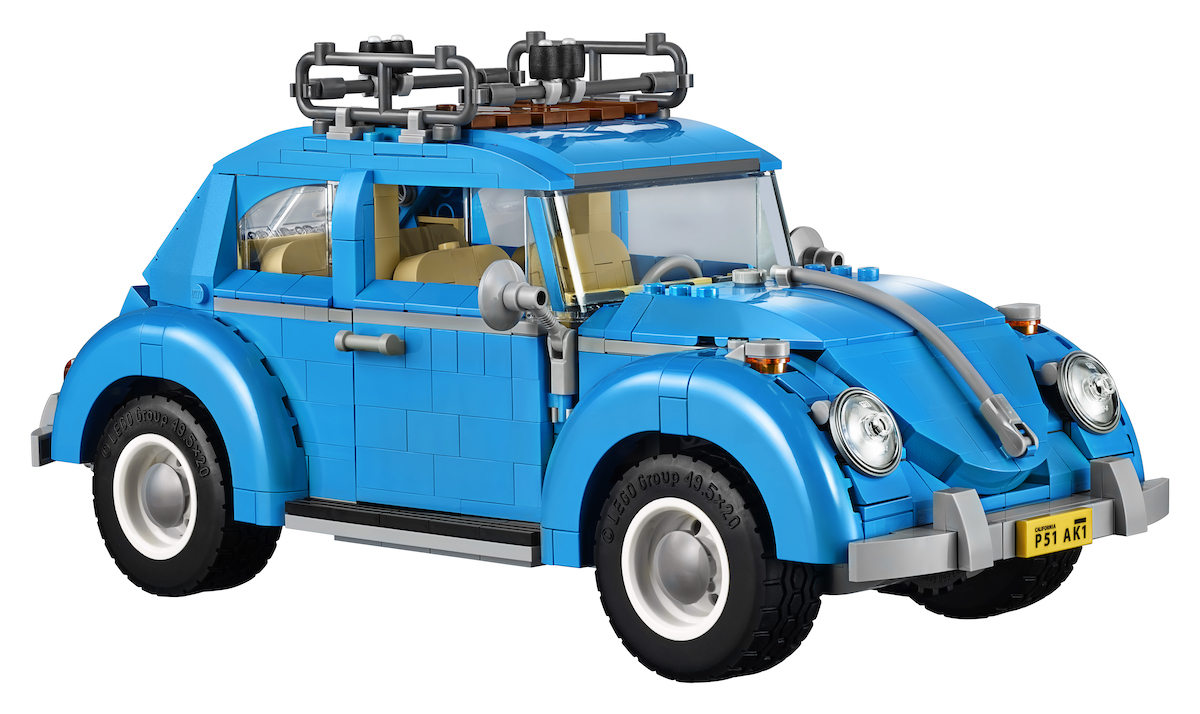 While if you're into cars, you might expect this to act as a catch all for the Volkswagen Audi group (including Porsche, Bugatti, Lamborghini and others) it actually doesn't - LEGO Ideas aren't expecting the people dreaming up sets to know these things so they actually break it down to each brand. This entry refers just to VW itself.
At the current time there are two LEGO sets available featuring Volkswagen; the Creator Volkswagen Beetle set 10252 and the Creator Expert Volkswagen T1 Camper Van set 10220.
Ferrari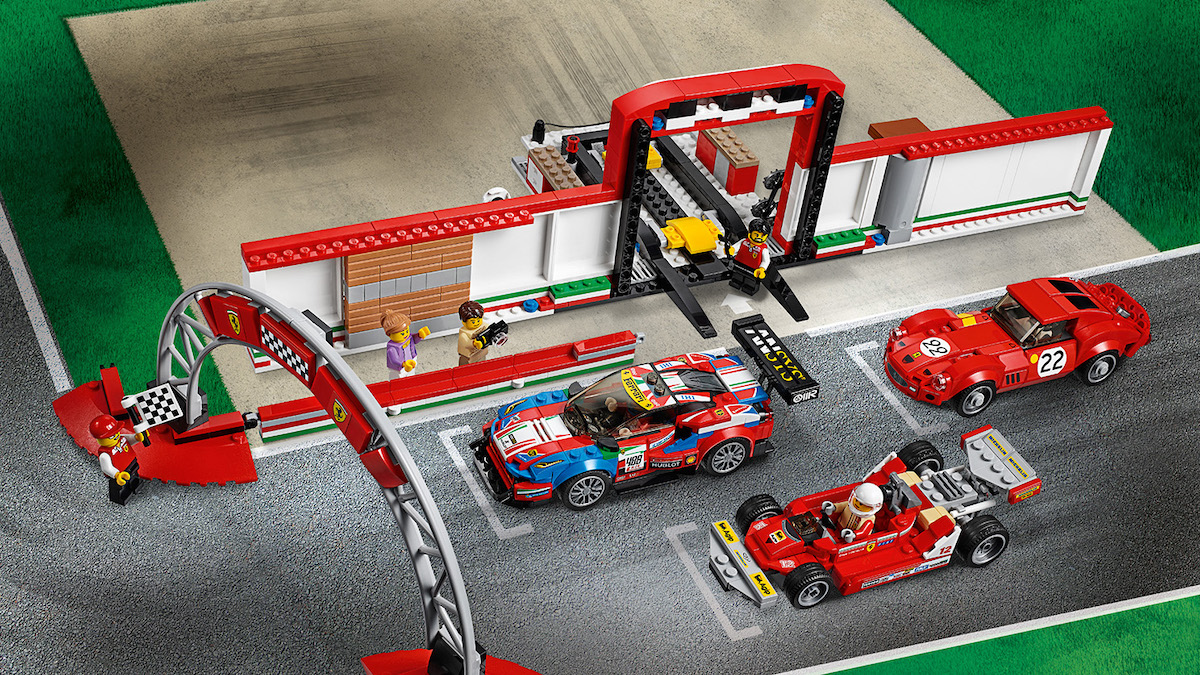 LEGO and Ferrari's relationship goes back decades at this point so it's hardly surprising this is an ongoing concern. Checking the store right now it's exclusively Speed Champions models available under the Ferrari licence, the 2018 released Ferrari Ultimate Garage set 75889 is still available, alongside the individual Ferrari F40 Competizione set 75890 and Ferrari 488 GT3 "Scuderia Corsa" set 75886.
MINI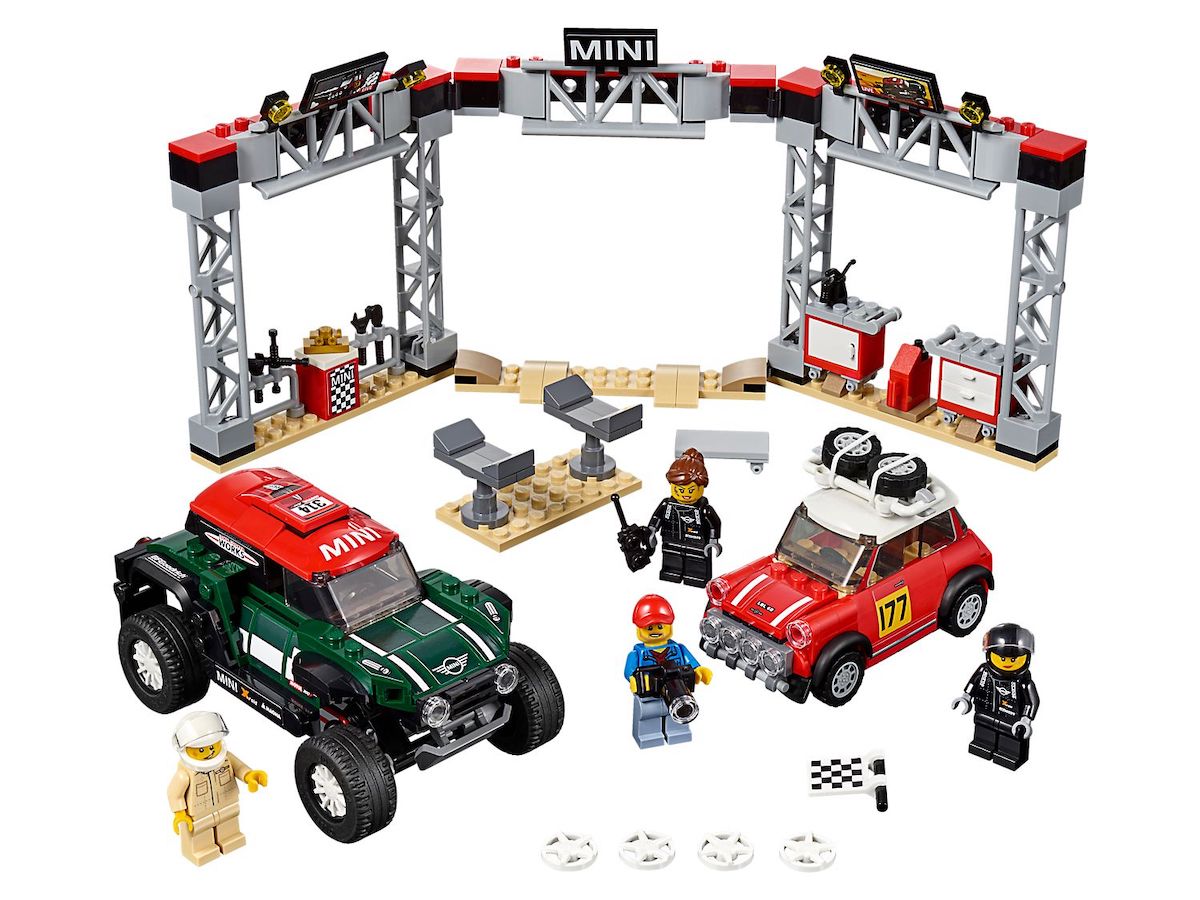 Similar to the situation with Volkswagen, as a car person you'd expect to see BMW as the licensing entity, but since we're breaking down by brand here's MINI by itself (We're still waiting on that BMW M3 Speed Champions model LEGO...). The only MINI set available right now is the 1967 Mini Cooper S Rally and 2018 MINI John Cooper Works Buggy Speed Champions set 75894. I was surprised not to see the Creator Expert MINI Cooper set 10242, but since it was originally released in 2014 it really doesn't have any current availability.
Porsche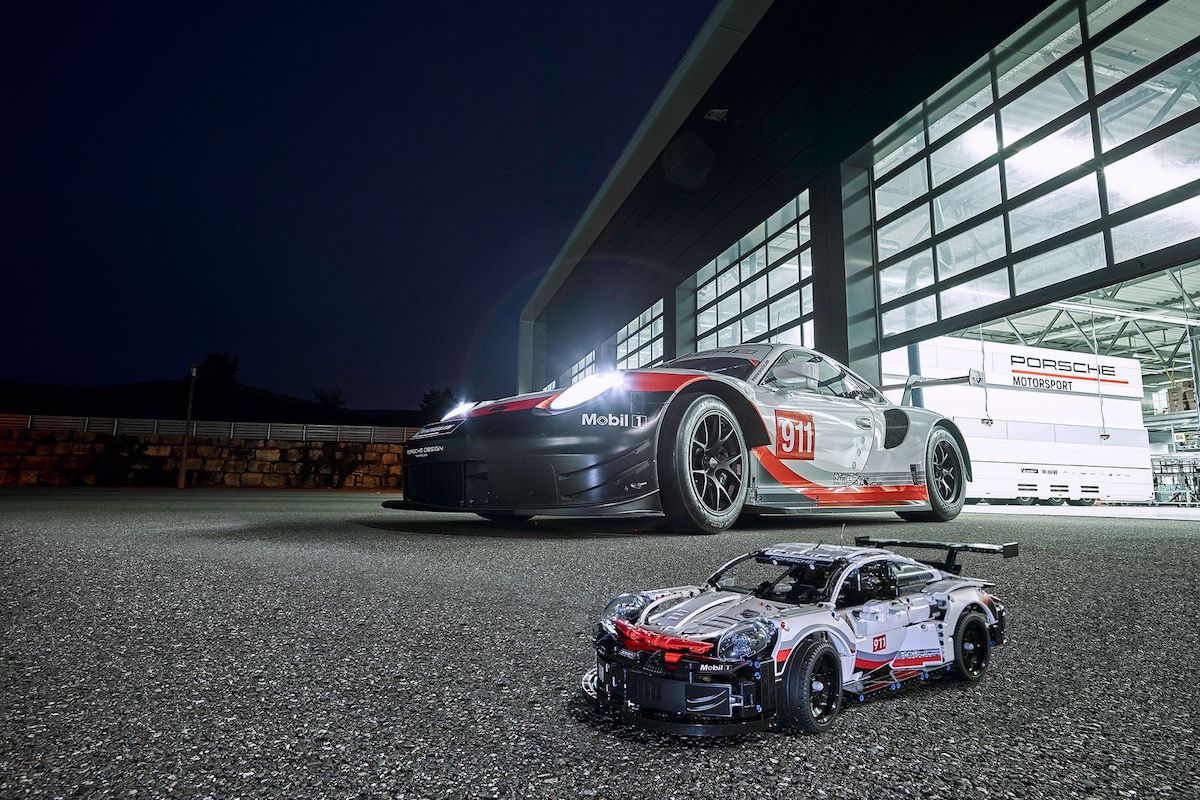 Alongside Ferrari, Porsche has been a relatively constant fixture with LEGO over the last few years, especially in the Speed Champions line up. In fact the only pre-announced Speed Champions set this fall is another Porsche - the white 1974 911 Turbo 3.0 set 75895. The Porsche 911 RSR and 911 Turbo 3.0 75888 set is also still in current availability, giving you a lime green equivalent of the '74 and an RSR to play with.
On the Technic side it gets more interesting - the recently released Porsche 911 RSR set 42096 is obviously still available and there's very limited stock of the 2016 released Porsche 911 GT3 RS which I'd expect to see disappear from the store real soon.
Volvo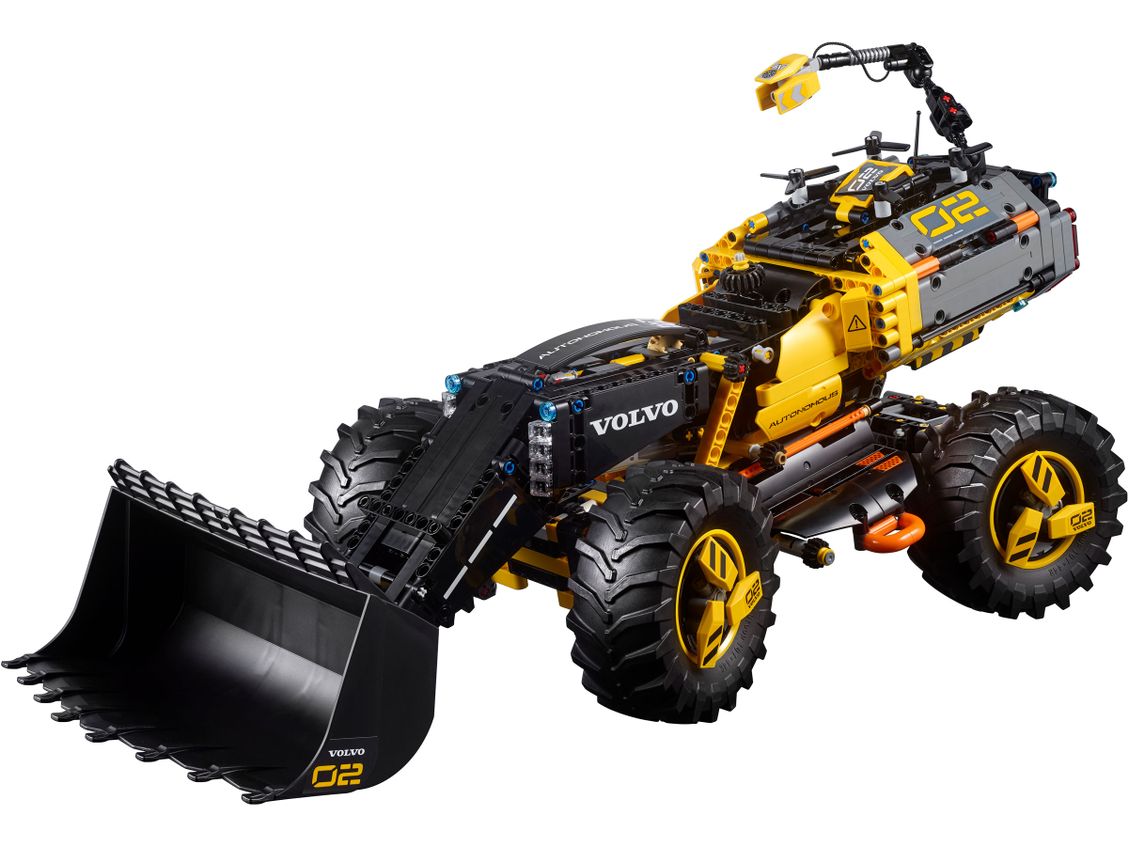 Volvo appears to be a strictly Technic licence at this point, mainly around their construction equipment (so no 240 station wagon or V90 touring car models for us!). Currently available seems to be the Volvo Concept Wheel Loader ZEUX set 42081, following up the two previous releases in this series, the Volvo EW160E 42053 and Remote-Controlled VOLVO L350F Wheel Loader 42030. This set is a collaboration between Volvo and LEGO on potential autonomous construction equipment - very futuristic and abstract. I'm not a huge fan of construction equipment so can't give you the lowdown on these - but if you are - stick around for the rest of this article - the Liebherr set due at the start of next month is absolutely crazy.
Mack Trucks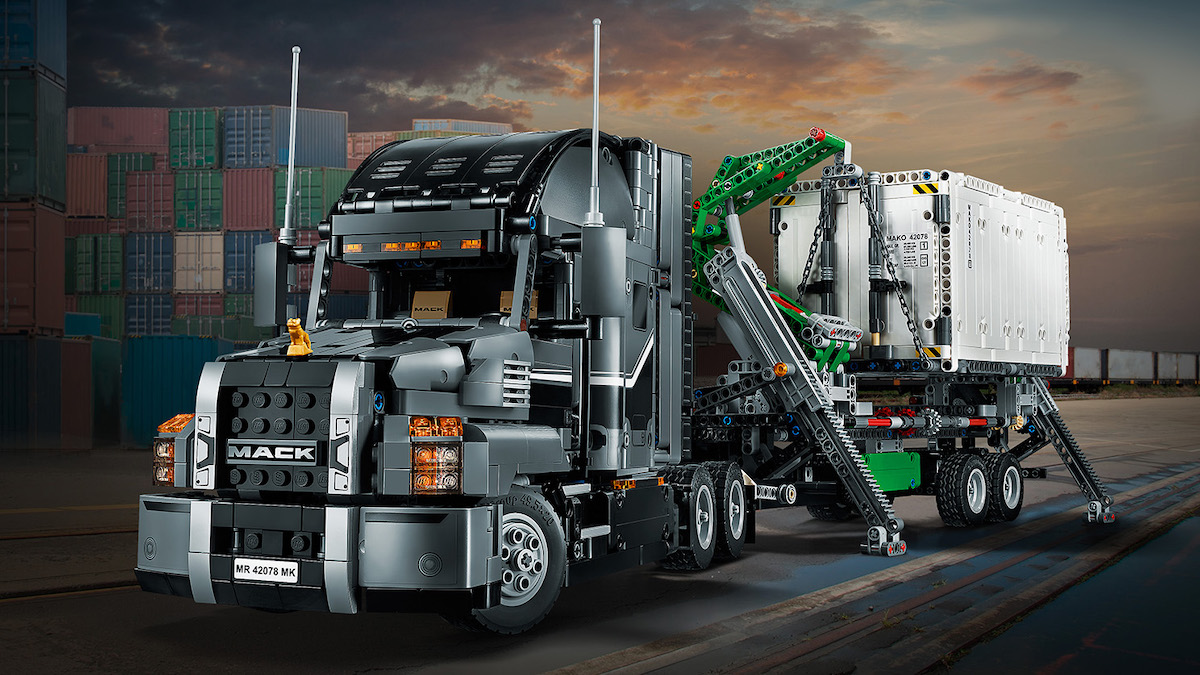 Mack Trucks have a single Technic model available, the Mack Anthem 42078 truck and trailer released in 2018. Interestingly there are also some sets for the Disney-Pixar film Cars 3 with Mack branding - Flo's Cafe 10846 which is currently available and the older LEGO Juniors Florida 500 Final Race set 10745. The Cars 3 sets came first, so Technic fans must be overjoyed they got a whole truck set out of a naming deal to support a kids set.
Fun fact about the Anthem Hook Loader set, it also builds into a Mack garbage/refuse truck. Definitely a very cool set to pick up.
Ford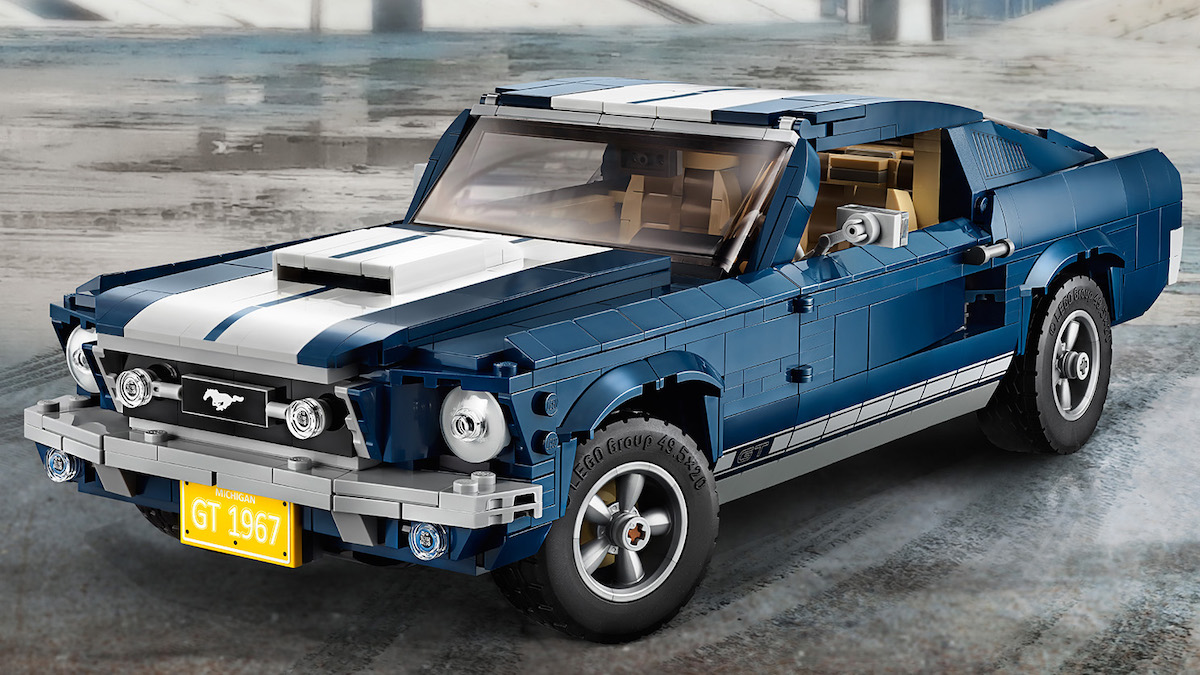 Ford have had a strong relationship with LEGO established through the initial release of the Mustang GT and F-150 Raptor Speed Champions sets, followed up with the Ford GT. All of these sets are discontinued now and we're left with what came after - the 1968 Ford Mustang Fastback set 75884 and the Ford Fiesta M-Sport WRC set 75885.
At Creator scale, there's also a 1400 piece Ford Mustang 10265 released earlier this year so we'd expect to see that hang around for a while, as Creator models tend to.
Bugatti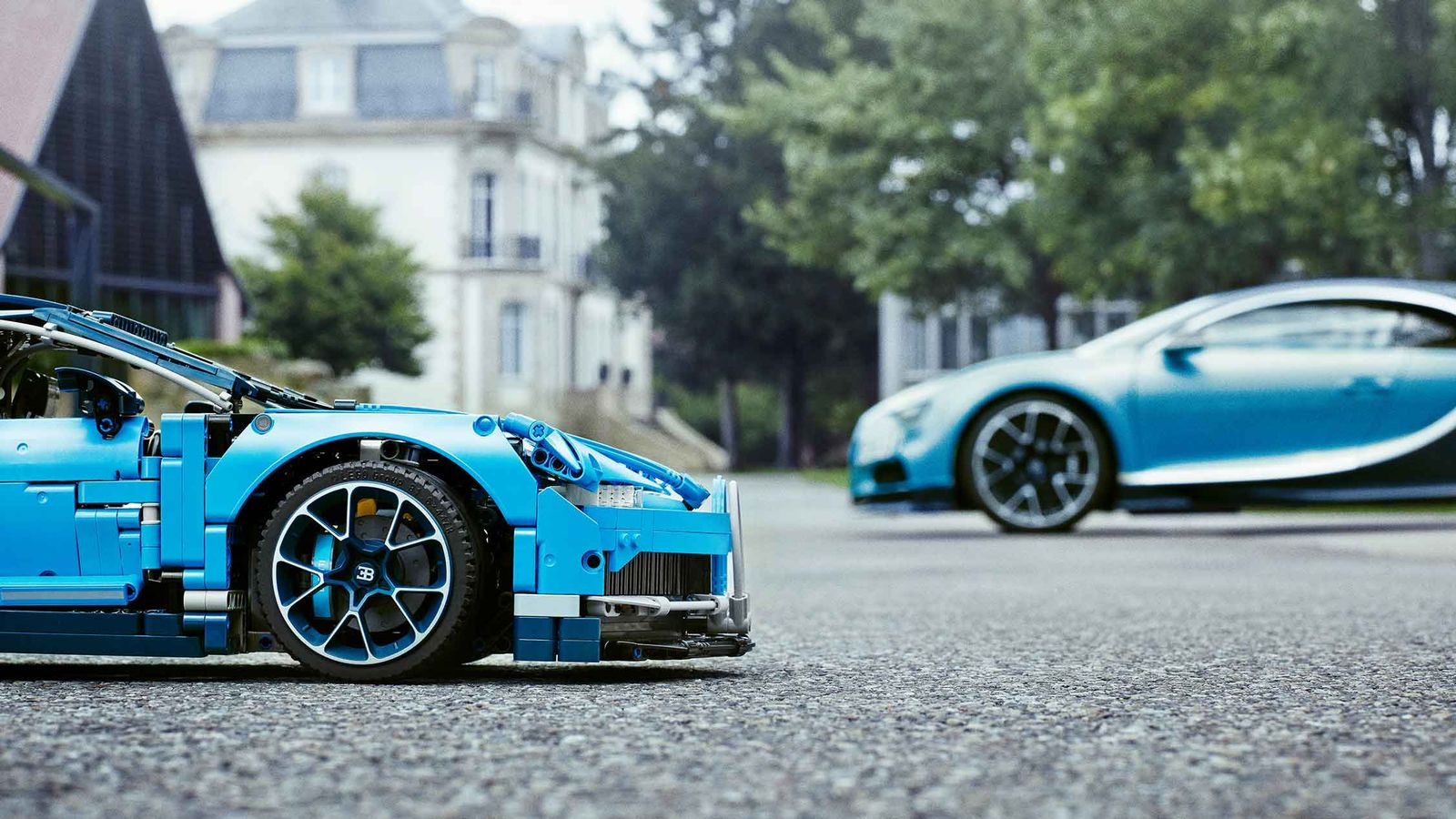 LEGO made a huge splash with their Bugatti licensing around the Technic Bugatti Chiron, set 42083, that we're certain to review here before long. We've already reviewed the currently unavailable 2017 Speed Champions version of the Chiron. I'm not expecting to see much from this license in the immediate future - LEGO don't tend to make different colour variants on their sets and the only cars we'd be expecting from Bugatti suitable for a high profile model are going to be variants of the Chiron. Still, Bugatti fans are pretty well covered with these two relatively easy to find sets.
Chevrolet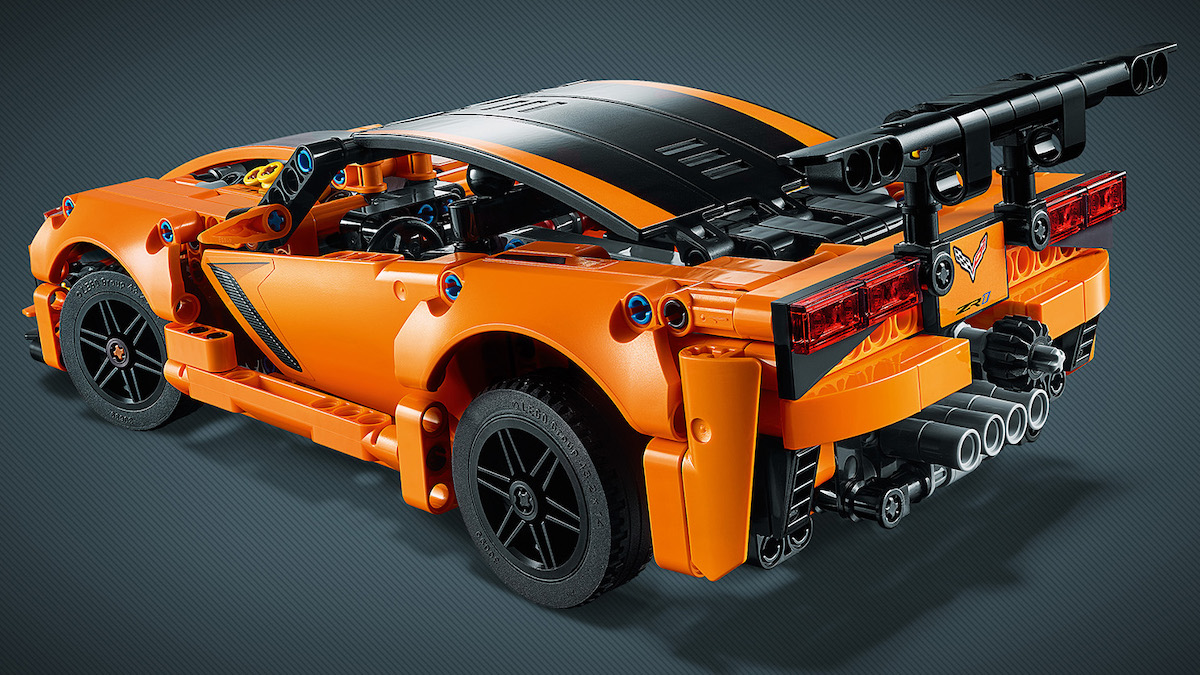 Chevrolet did a lot of cross promotion with LEGO for the LEGO Movie 2 last year featuring the Chevrolet Silverado, and they have two current sets available. At Technic scale, the Technic Chevrolet Corvette ZR1 set 42093 is available, about to be made slightly old-hat by the release of the mid engined Corvette. It'll be interesting to see if this set gets revised or discontinued.
At Speed Champions scale, we only have the NASCAR inspired Chevrolet Camaro ZL1 Race Car set 75891 available right now.
Dodge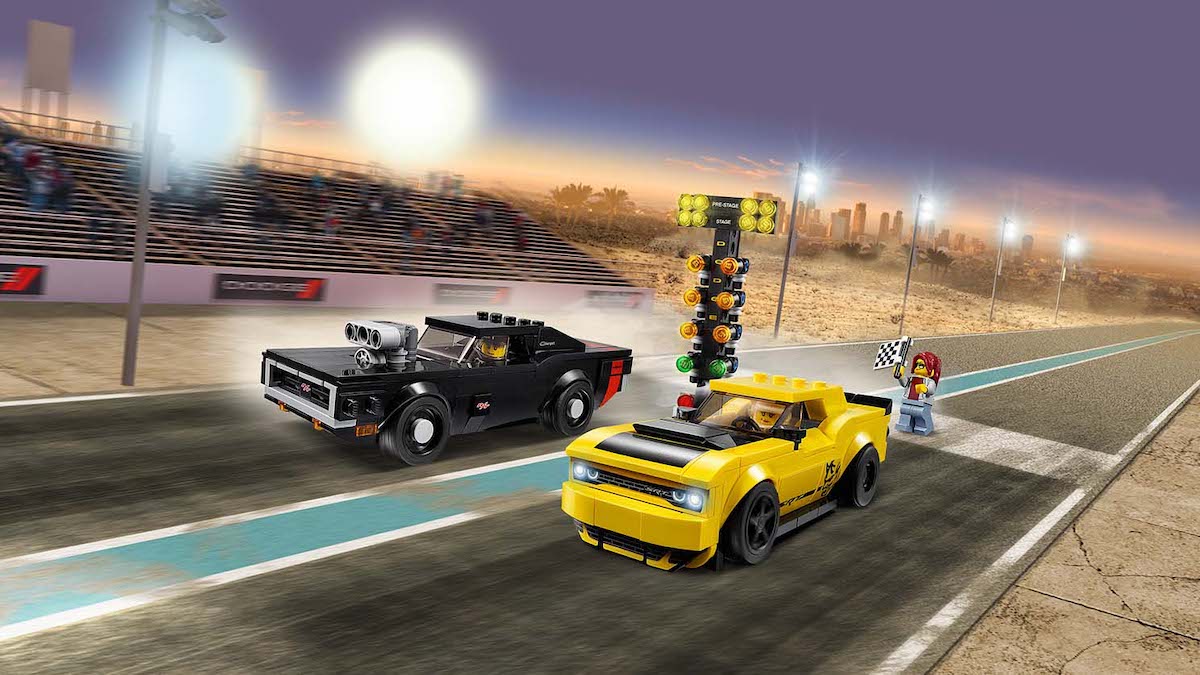 Given that the licensing deal between Dodge and LEGO was only announced in January 2019 it's probably not too surprising that we've only seen a single set so far - the 2018 Dodge Challenger SRT Demon and 1970 Dodge Charger R/T double pack, set 75893. Fingers crossed for more to come here under this deal, although it'll require Dodge putting out some interesting vehicles that appeal to LEGO's product teams. (I'll take a Viper GTS or RAM 1500 please!).
McLaren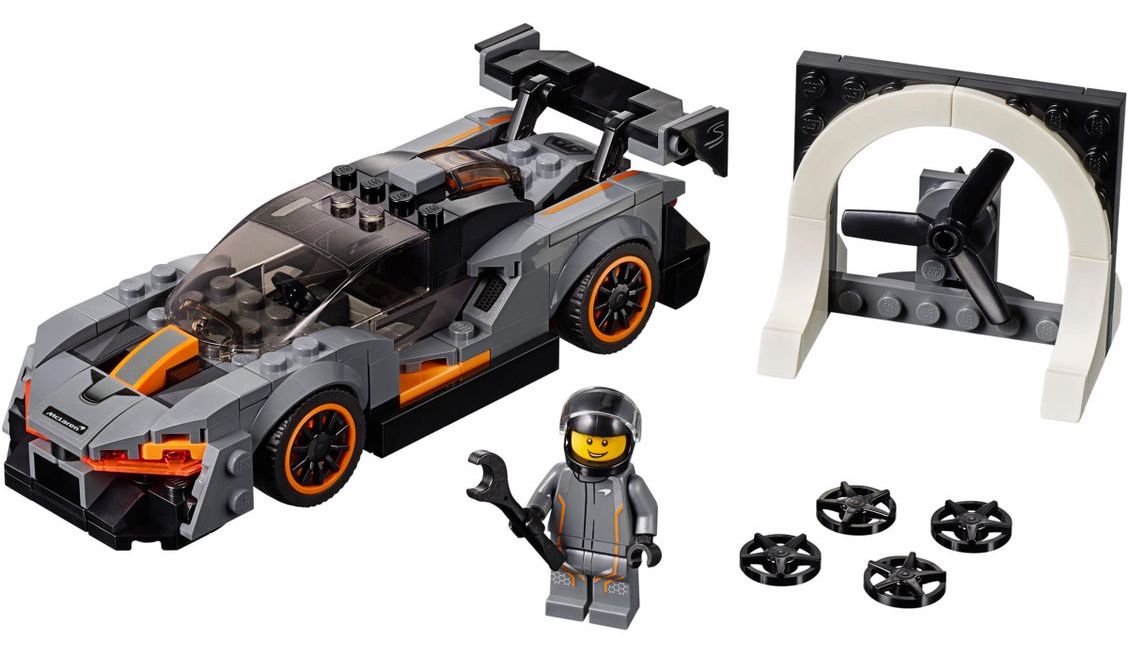 McLaren have a lot of history with LEGO in the modern era of their street cars, covering the P1, 720S and even an original F1 race car set. However, it's scarce pickings for McLaren fans right now. The only currently available set under the licence is the McLaren Senna set 75892.
With McLaren's F1 team regaining some form and being the 4th fastest car after Mercedes, Ferrari and Red Bull it'd be great to see a modern day F1 set with their orange and blue livery. Alternatively, maybe with the LT version of the 720S coming out shortly we'll have an opportunity for a small revision on that model.
Aston Martin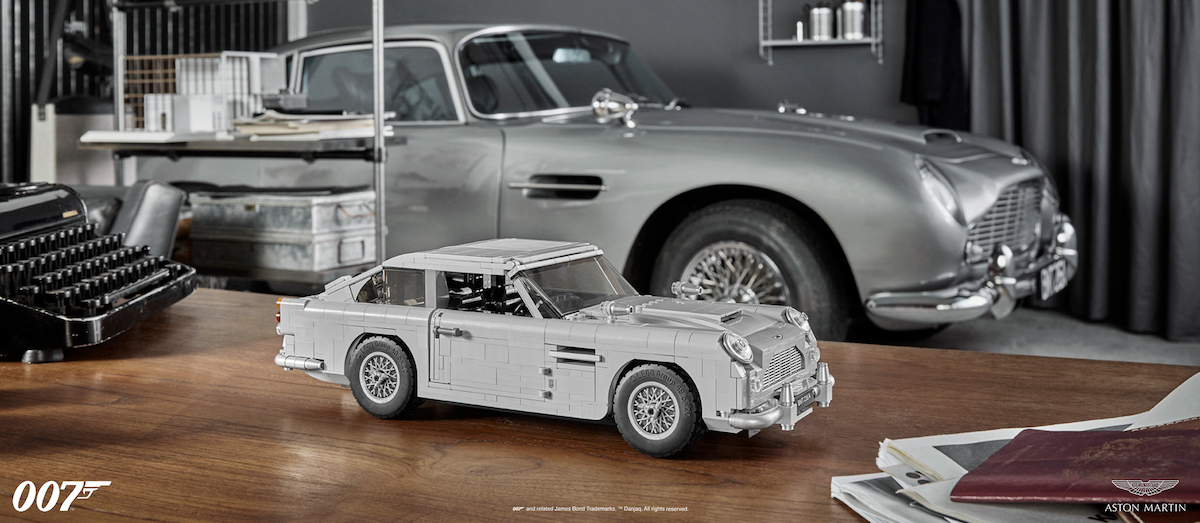 Aston Martin definitely has potential in the Speed Champions and Technic lines, with their GT3 program, the new Vantage and the new Valkyrie hypercar coming. So far though, LEGO have only used this licence to give us the Creator James Bond™ Aston Martin DB5, set 10262. This co-brand powerhouse behind the film series that gave us 007 and the marque best associated with him is an interesting enough set, but let's hope for more in the future.
Liebherr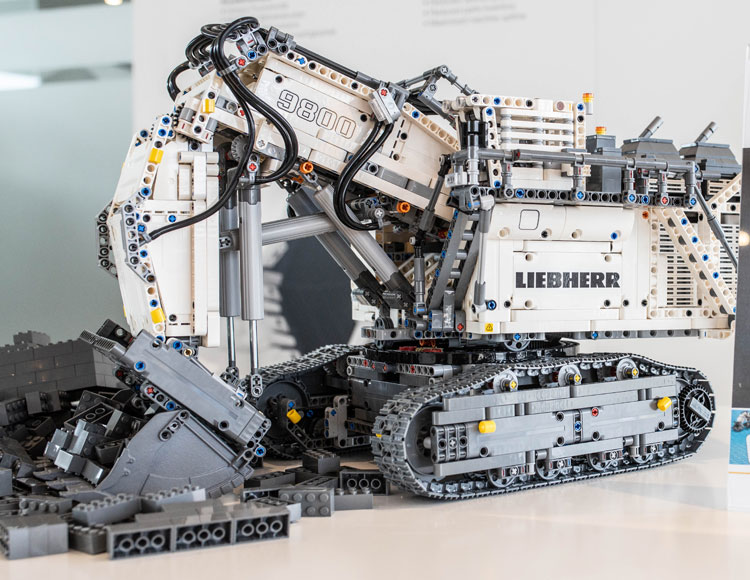 Liebherr almost qualifies under the Ideas section below as this was originally an Ideas set, but it's broken out in LEGO's licensing list so let's cover it here. You might not have heard of Liebherr, specialising in trucks and heavy machinery. Coming just a few weeks from now, with over 4,000 pieces is the LEGO Technic Liebherr R 9800 (42100). This set must be an absolute dream for anyone into heavy equipment or Technic fans but with a rumoured price of around 499 EUR it'll be heavy on the pocket.
LEGO Ideas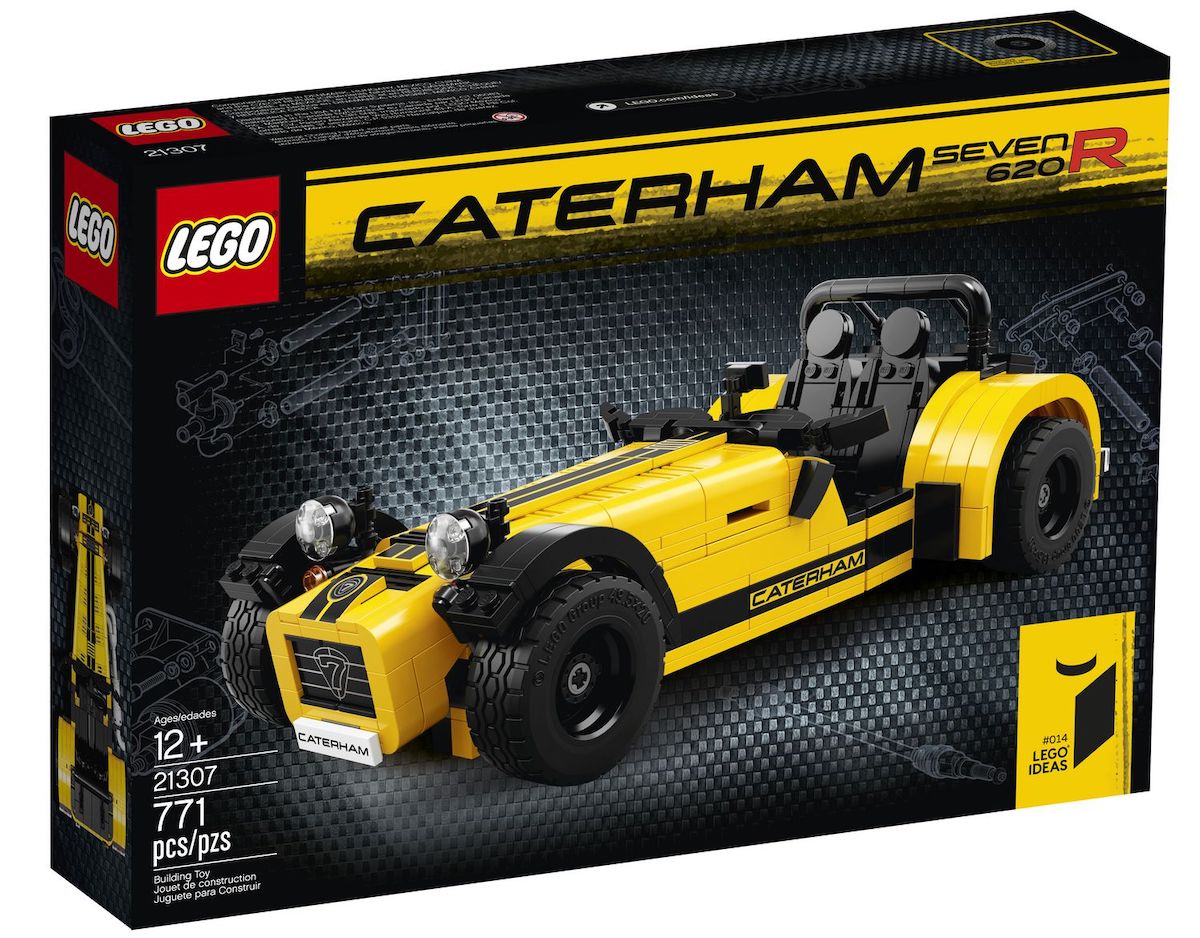 LEGO Ideas sets also restrict the IP available to creators, as ideas can't be submitted that have already been turned into models and this covers a few brands that are interesting here to us with an automotive eye. Caterham is included due to the Caterham Seven 620R (21307) set, it'd be nice to see more variants on this but I'm not sure quite how LEGO Ideas works compared to the mainstream product lines like Speed Champions, Creator and Technic.
DeLorean, an obscure manufacturer, is covered through it's Back to the Future connection with The DeLorean Time Machine Building Set (21103) which is no real loss as that's the only car the brand produced of any note. The DeLorean model itself, compared to the street car, is fairly poor but I doubt we'll see a more accurate road going version when the only reason the car is famous in the first place is the BttF version.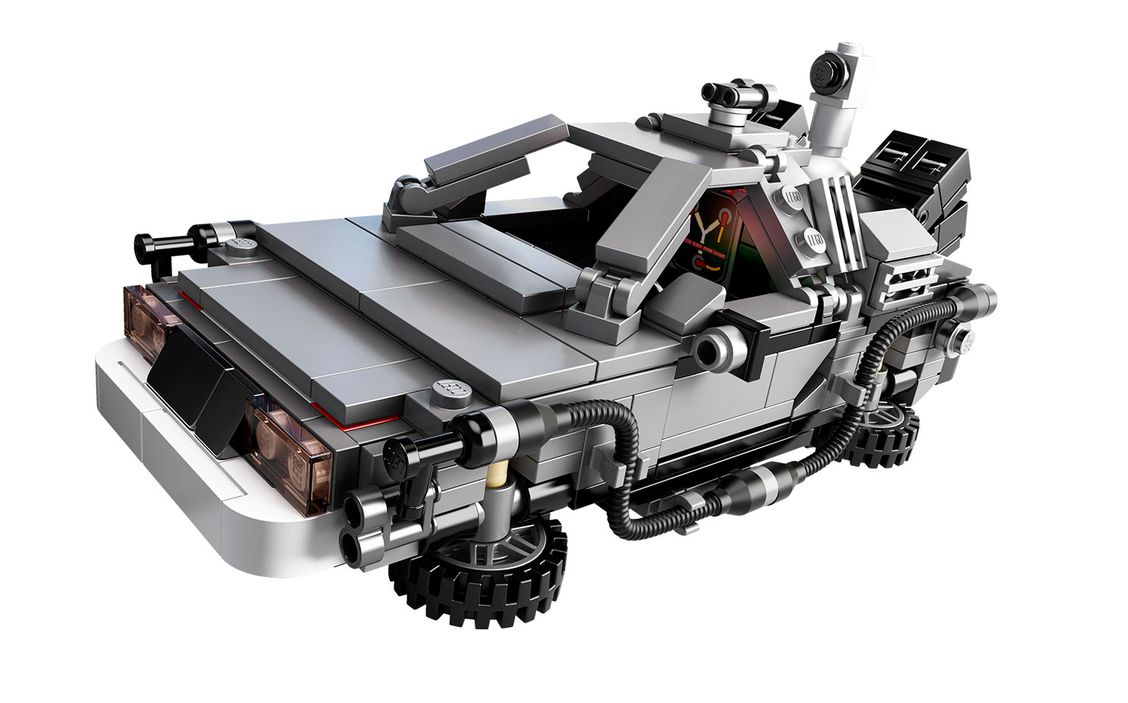 And that's it. If you survived this epic ordeal you'll have an idea where LEGO's automotive sets stand as of July 2019. I'm looking forward to the next 12 months of releases to see where it goes from here. Stay tuned.