Bugatti Chiron Review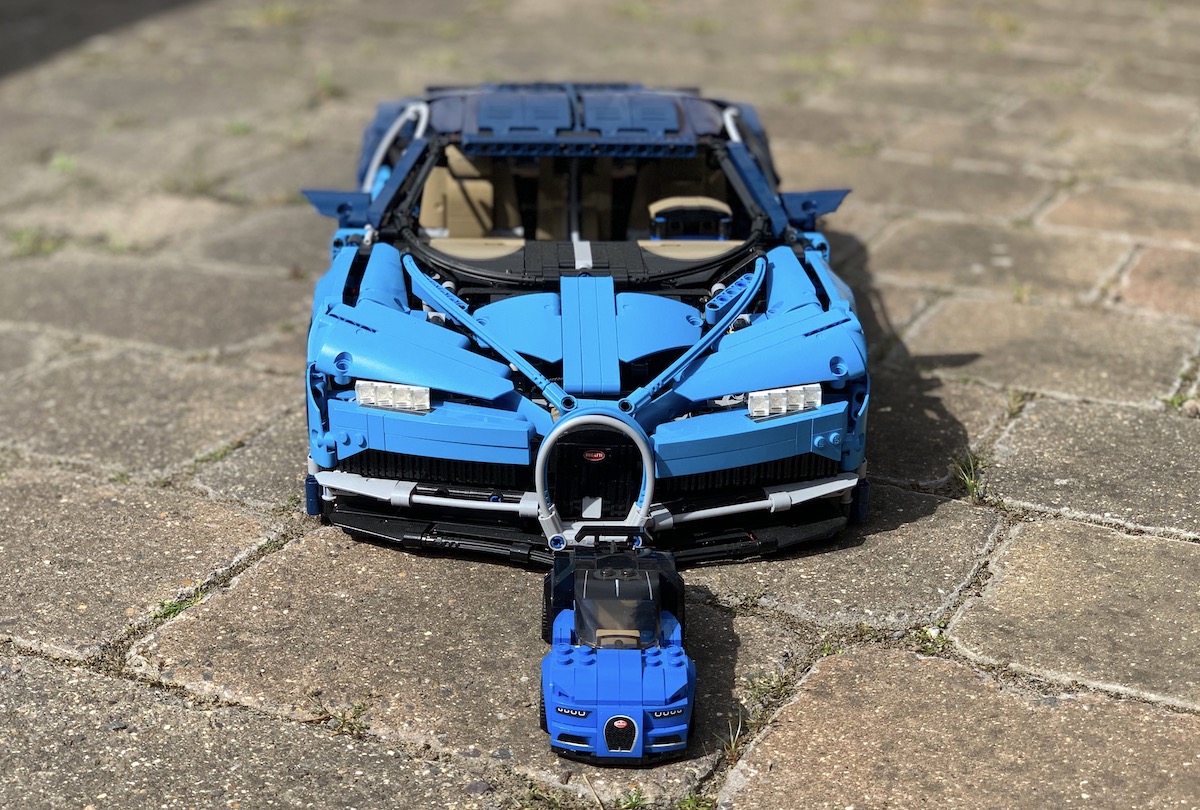 Today we are going to be reviewing the 75878 Speed Champions set, which is a Bugatti Chiron in blue and black. Those of you who are LEGO fanatics will know the huge fanfare that surrounded the larger Technic set which launched in 2018, this came with actual Bugatti showrooms stocking the set - 1:1 life size and drive-able Chiron made of LEGO and a huge load of press coverage.
This smaller Speed Champions set therefore went a little bit under the radar comparatively, but as it's been retired for around a year now, you will see the price increases in sealed and complete sets show that it's not undervalued amongst fans and collectors.
So let's look at what you get in the set, and it's not super generous for this release. Possibly due to Bugatti having higher licensing costs, it's a focus on the car, the mechanic and a few cones in this set. One of my favourite parts of this is that the Chiron really is built up. The back C, half crescent shape that defines the car is present and it feels as if a W16 could actually fit in the rear compartment when you put it alongside other Speed Champions sets. The box art links in with the exotic pricing of this $3 million (£2 million) machine and shows an Arabic setting (possibly Dubai / Saudi Arabia, where a lot of the original orders for the car can be spotted if you want to witness some extreme speed).
Negatives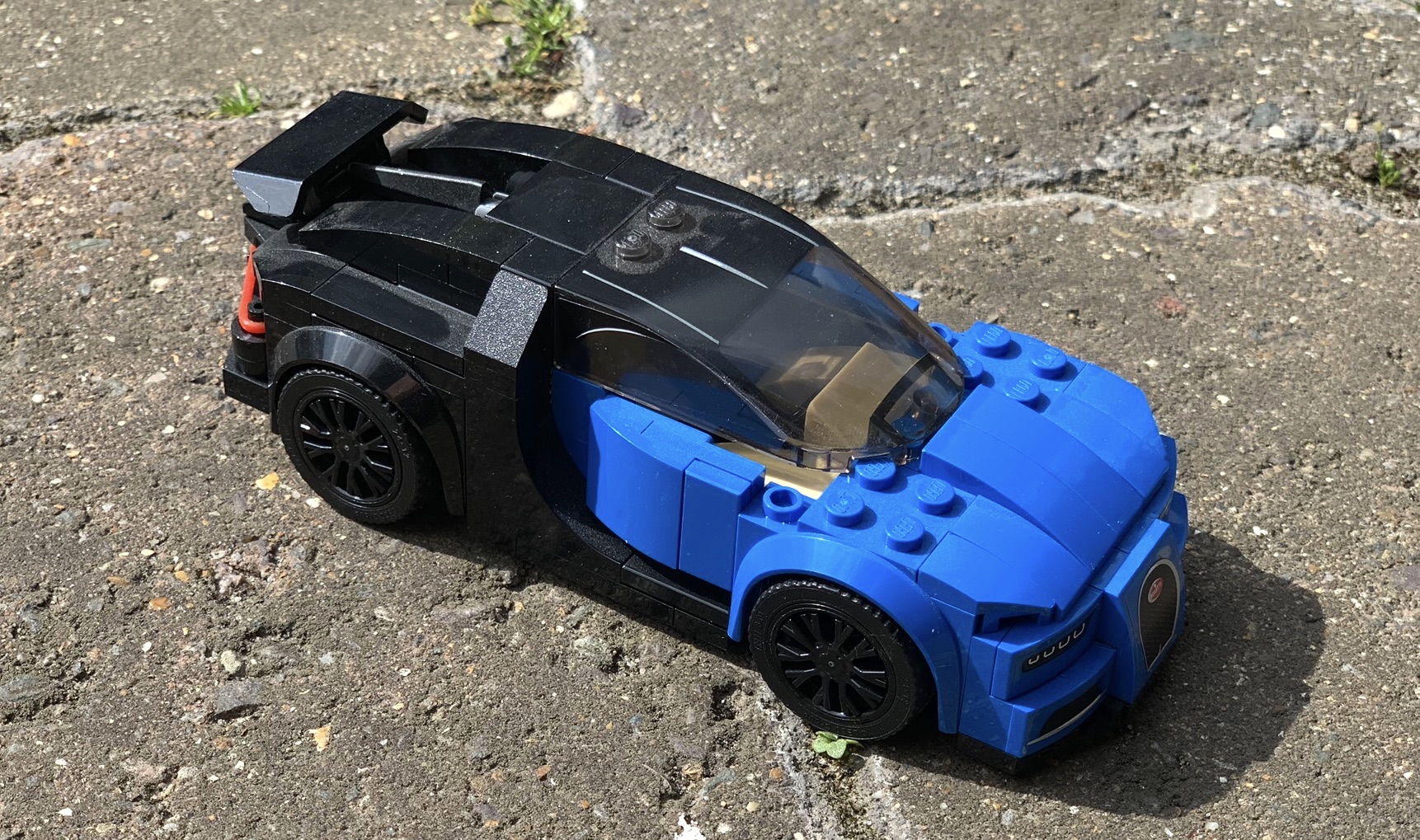 The usual let down. For some of the other kits I don't mind the standard small LEGO rim designs, but when they are going for hyper cars like the McLaren Senna and Bugatti Chiron, the small multi spoke rim designs don't fit how much design work has gone into the cars. The much more expensive Technic kit actually had custom designed rims matching the real-life Chiron and this was a huge selling point, but it's completely understandable they wouldn't gear up production on a smaller scale for this range. With this set, LEGO doing the rim designs in a dark black does set the colour scheme off and I like that they didn't go for a chrome design.
On a mention of the W16, there's no translucent panels showing off any of the engine, which is the trademark feature for this vehicle, but being realistic you couldn't really get a display of the engine into a model this size. With the Technic set they did a full working engine with pistons and gear linkage. As mentioned in the previous panel I do like the way it's built up as if it could have contained it.
Positives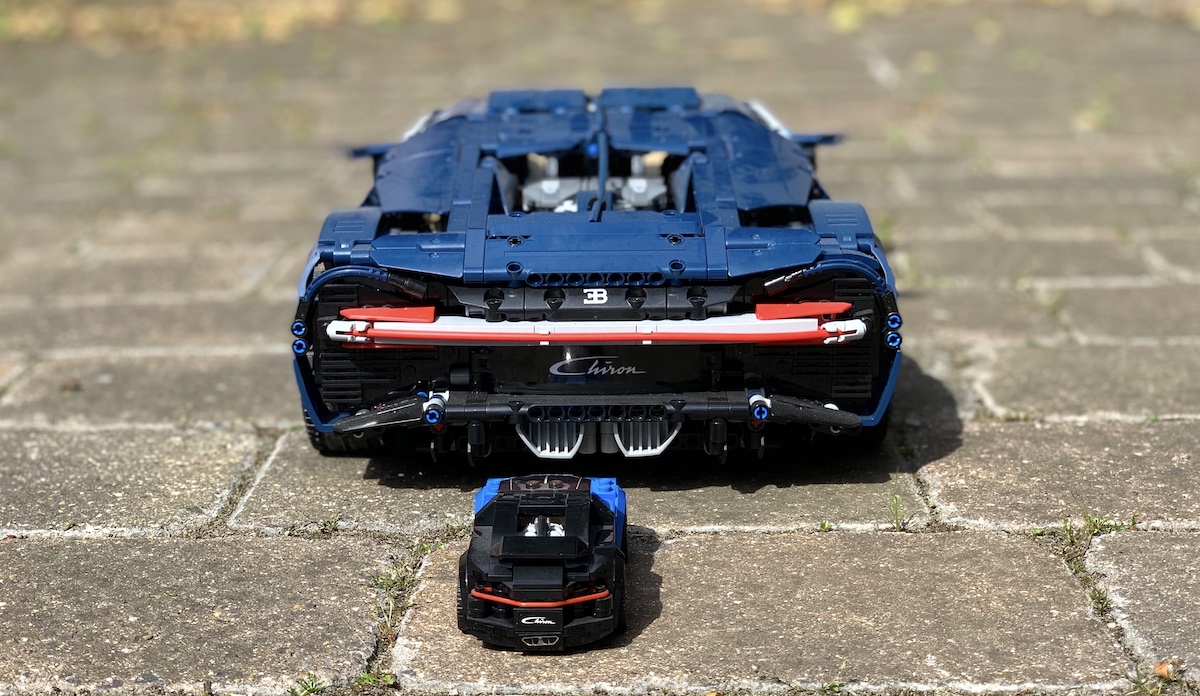 No use of translucent bricks or tricky combinations here. The Chiron has one wide red back light, and how did LEGO tackle this problem? They went for the rubber band stretching across the bank of the model. It's nifty, looks good, and there's usually one spare in the box. Problem with this? Put the model on display in the sun or a humid environment and we know the bands will eventually degrade, but that's a very long term problem. Definitely a neat design there by Billund, I like it a lot.


I'm also a fan of the tinted glass windscreen piece they've used on this kit, and can definitely see some people moving this onto other models they have as it does really work the colour contrast. The grill, one of the defining pieces of design on the actual car, yeah it could have taken more work rather than a sticker just over a smooth piece but it's not a deal breaker. If you care that much about this car, you'll have no doubt have bought the Technic set, which I of course did.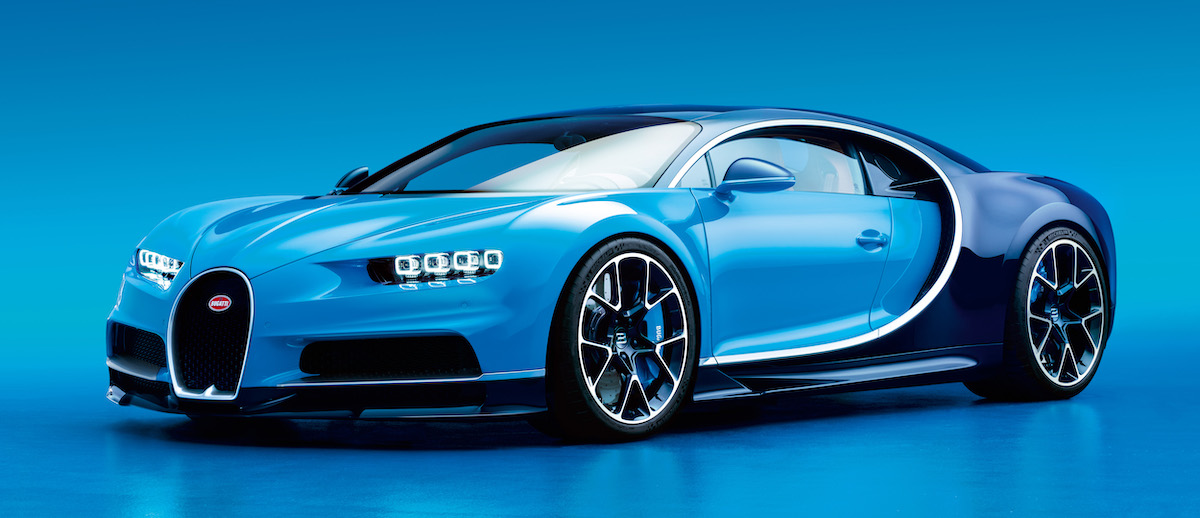 Interior-wise they were never going to be able to faithfully recreate the inside, but overall this is a solid set. RRP was the usual £12.99 / $14.99 on release but you'd be lucky to find this for less than £50 / $65 boxes on eBay or Amazon now. It's unlikely to be stocked at any official dealerships as they probably all have the larger model. 181 pieces, time to build is the average of about 1 hour and the standard 7+ age rating.