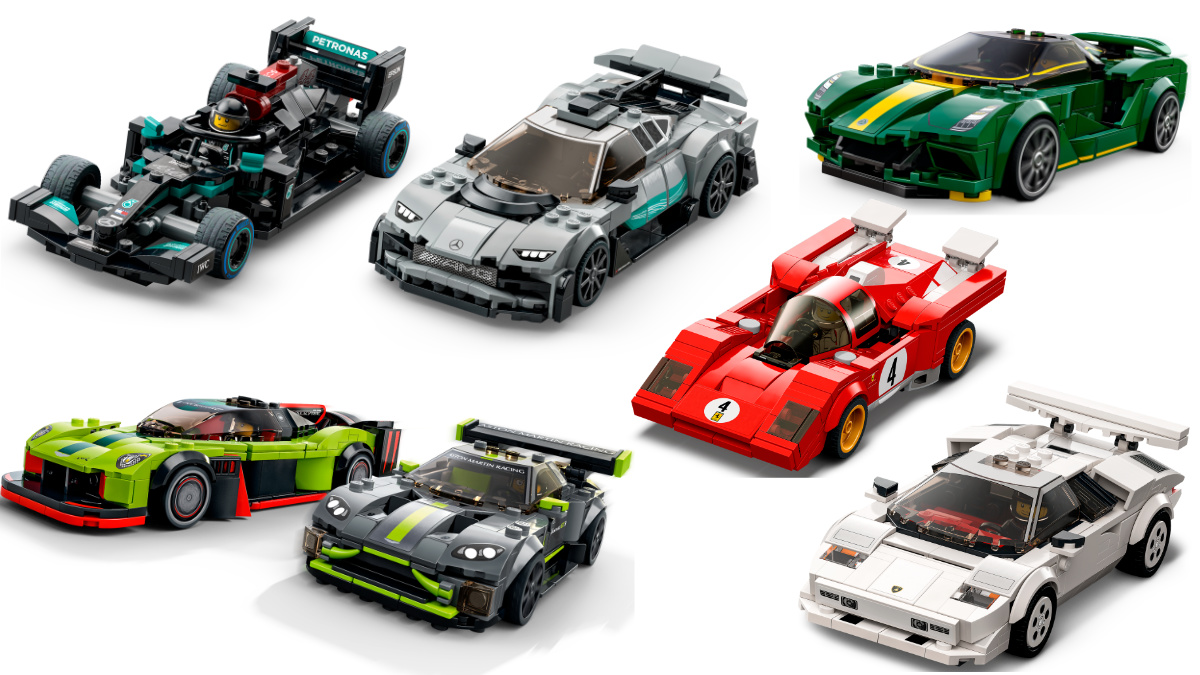 LEGO have kept us guessing, with Speed Champions release dates varying massively from their predictable January releases. We've finally gotten a look at the 2022 releases we're going to see - with Ferrari, Lamborghini and the legendary Mercedes-AMG Formula One car making appearances alongside the British Aston Martin and Lotus manufacturers. We've got our usual mix of historics with the Countach and 70s 512 M and right up to date with the hypercar Mercedes-AMG Project One and Aston Martin Valkyrie.
---
08 Feb LEGO Technic McLaren Formula One Race Car 42141 Announced
We're just starting to see this year's car reveals from the Formula 1 teams and just ahead of that we have McLaren and LEGO announcing this collaboration for a Technic set of their 2022 F1 car. In the familiar orange and blue colour scheme and featuring a ton of the 2022 rule change details in the model, LEGO have really brought a fresh new Technic F1 car set here.
06 Feb Aston Martin Valkyrie AMR Pro Polybag 30434 Leaked
Continuing in the recend trend of a polybag set to support the year's Speed Champions range, we're going to see an Aston Martin Valkyrie AMR Pro polybag this year. The exciting news is we're seeing a step up in width from 4 to 5 wide - giving the chance for more detail.
08 May 21 2021 LEGO Speed Champions Sets Announced
It's finally that time - with new set releases delayed, we've been waiting over a year to see some new releases in the Speed Champions line up and LEGO havent dissapointed, with six new sets and new brands like Koenigsegg and Toyota making their debuts. We've got Chevrolet, Dodge and Ford making up a US centric lineup, not to forget the McLaren Elva that we've already seen in polybag form. We've got all the details of these new sets due to hit shelves in June.