Chevrolet Camaro ZL1 Race Car Review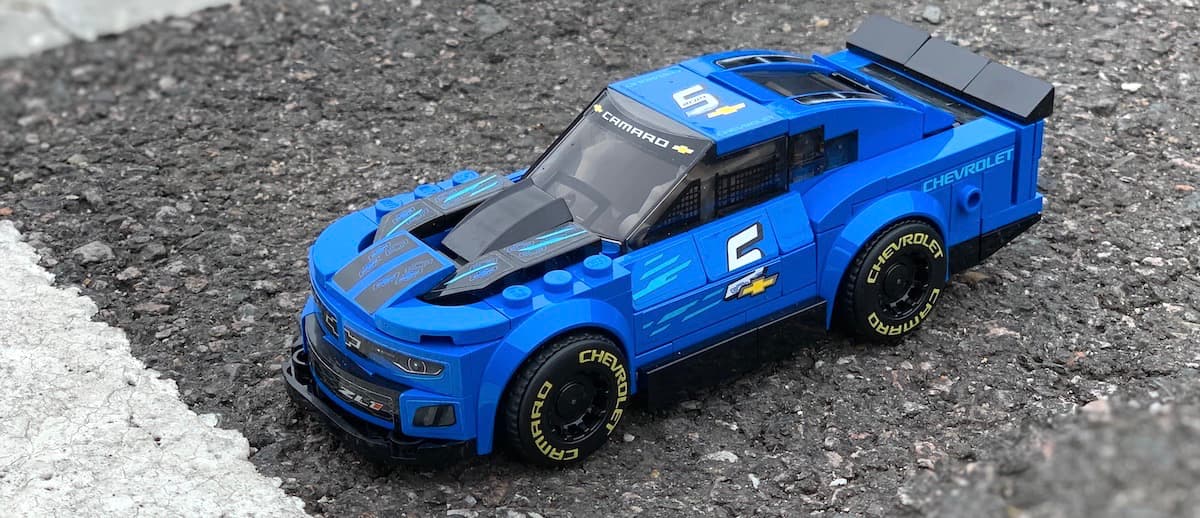 This is the first review we've done since the new site has gone live, you'll probably notice our cool new design so we thought we'd done one of the latest sets, and that is set 75891 The Speed Champions Chevrolet Camaro ZL1 Race Car.
If we're being realistic about this set it's a model of a NASCAR cup car, but as see there's no race branding or advertising on this set (unlike the Ferrari GT models), so it looks like the guys over in Billund decided just to go with the licence from the manufacturer, Chevrolet. This makes a whole lot of sense (although we'd be excited for a potential LEGO x NASCAR tie up either with the Speed Champions range or others!). LEGO recently released a Chevrolet Blazer model as part of a Stranger Things set, so it's possible a wider agreement was made and this won't be the last we'll see from the brand.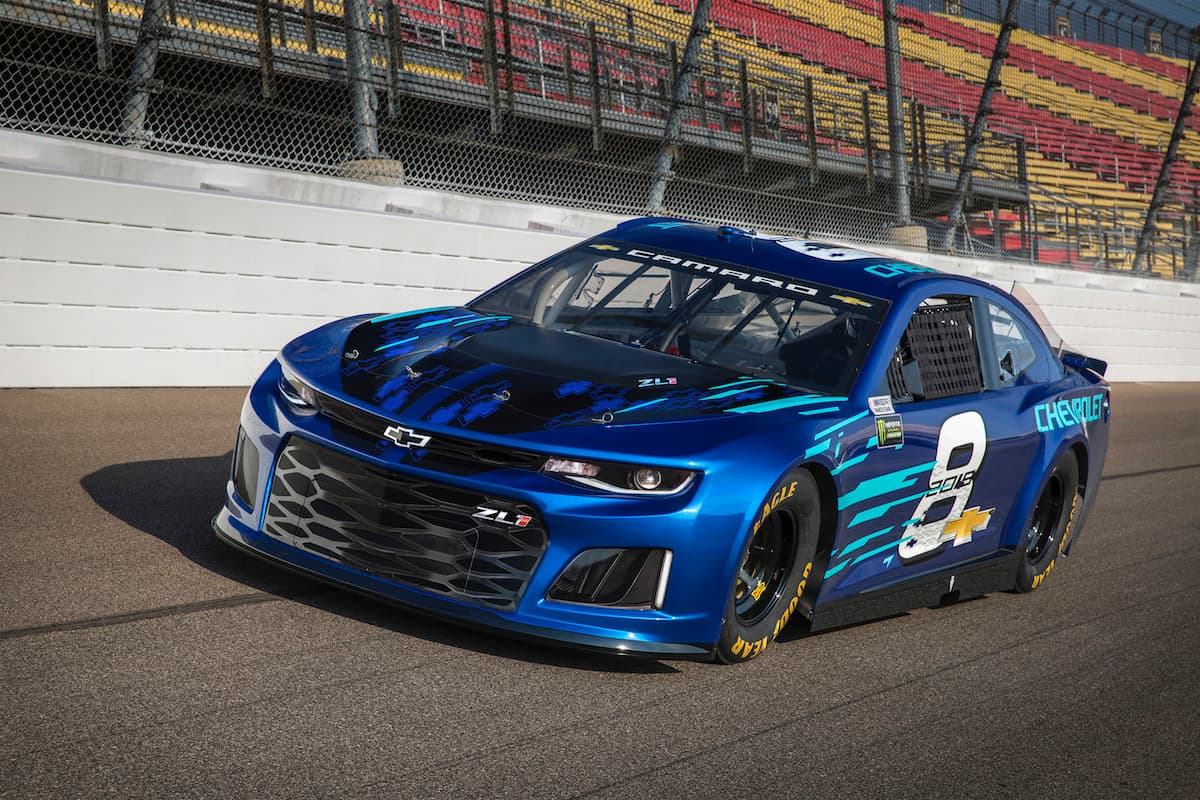 Doing some research on what the model is based on it appears to be a NASCAR running in February 2018 at Daytona, Florida. The car pretty much looked exactly the same (except wearing a No. 5). It ran in the famous Daytona 500 race and you can make a pretty good assumption that the starting straight banking in the background on the front of the box is intended to be the start/finish straight at the Daytona International Speedway, one of the most famous and legendary tracks in North America.
In real life if you want to see the car, it will probably be in a few of the different liveries that have run and been successful - main ones including NAPA Auto Parts & Mountain Dew or Axalta/Hertz. For more information on those look up Chase Elliot or William Byron in the NASCAR sprint cup series and you can see what the real life equivalent is like. The set would probably be easy enough to do a full colour swap on, so don't be surprised if you see a LEGO enthusiast come out with that to match a real livery.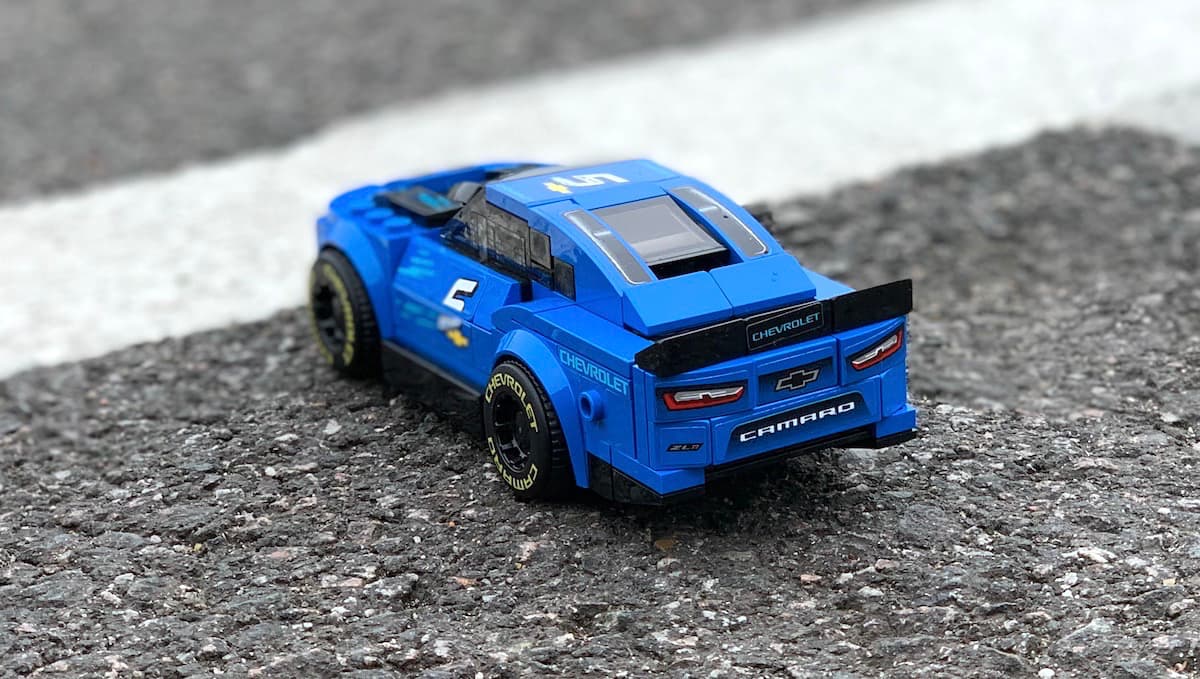 First impressions?
As you'll notice if you've watched the full build video we've embedded below, I wasn't a fan of the wheels. From the box art they actually look like they are custom for the set, and personally - my worry was that they would make the set stand out when put on display when put next to other models. If you judge the Speed Champions set and exclude F1 or single seaters, the majority of them all use the same tires (annoyingly, the same rim designs too), but the Chevrolet appears to have wide new tires with painted sidewalls.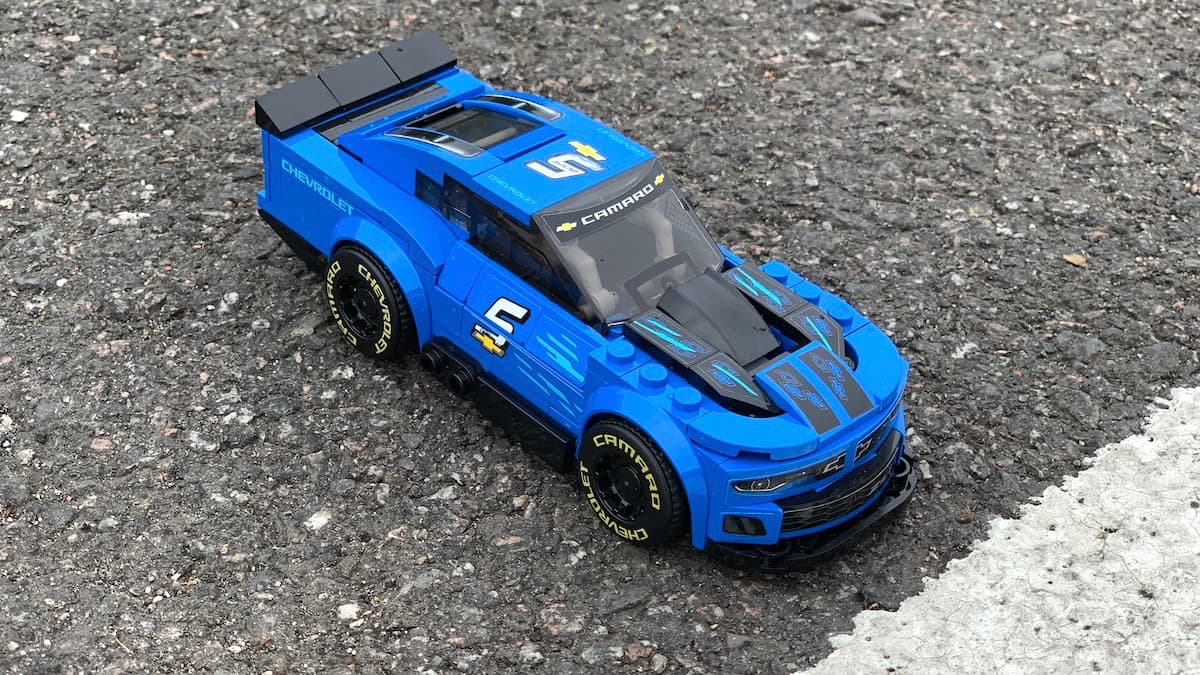 I can happily report that this isn't the case when you open the box, quite smartly they have designed black clip on rims that go into the usual hubs and give the NASCAR look to the car without putting a new size of rim on it or making it look out of proportion. I was actually more than pleasantly surprised when completed with the way the wheels looked, and definitely regretted not getting the set sooner
I think a visit I took to the Rolex 24 Hours of Daytona endurance race in 2019 definitely peaked my interest in this set, and if you are thinking about it, I'd definitely rate it highly, especially compared to others in the 2018 & 2019 sets that were released.
Build
As you'll probably see from the live build we've done on YouTube (above), the set takes around an hour to build which is pretty much average for a Speed Champions car, with 62 main instructions and the LEGO man with his fuel tank doesn't take long. There are two sets of stickers to go on the car, with the main difference from a normal set being the side netting on the windows and the larger decals to go with the NASCAR design.
The Camaro ZL1 is a very fun build, helped courtesy of the fact that a stock car will be quite blocky, you do a simple build up from the chassis and get to build out a well designed back with aero spoiler and then a front with good aerodynamic parts. LEGO could have gone cheap on this and left the sticker designs to try and replicate the designs of the actual car, but they didn't and it shows, there's clearly a good bit of money gone into producing this set and it's probably to seek out a wider scale audience in the US for the set (a lot of previous builds are either European supercars or sports cars).
Conclusion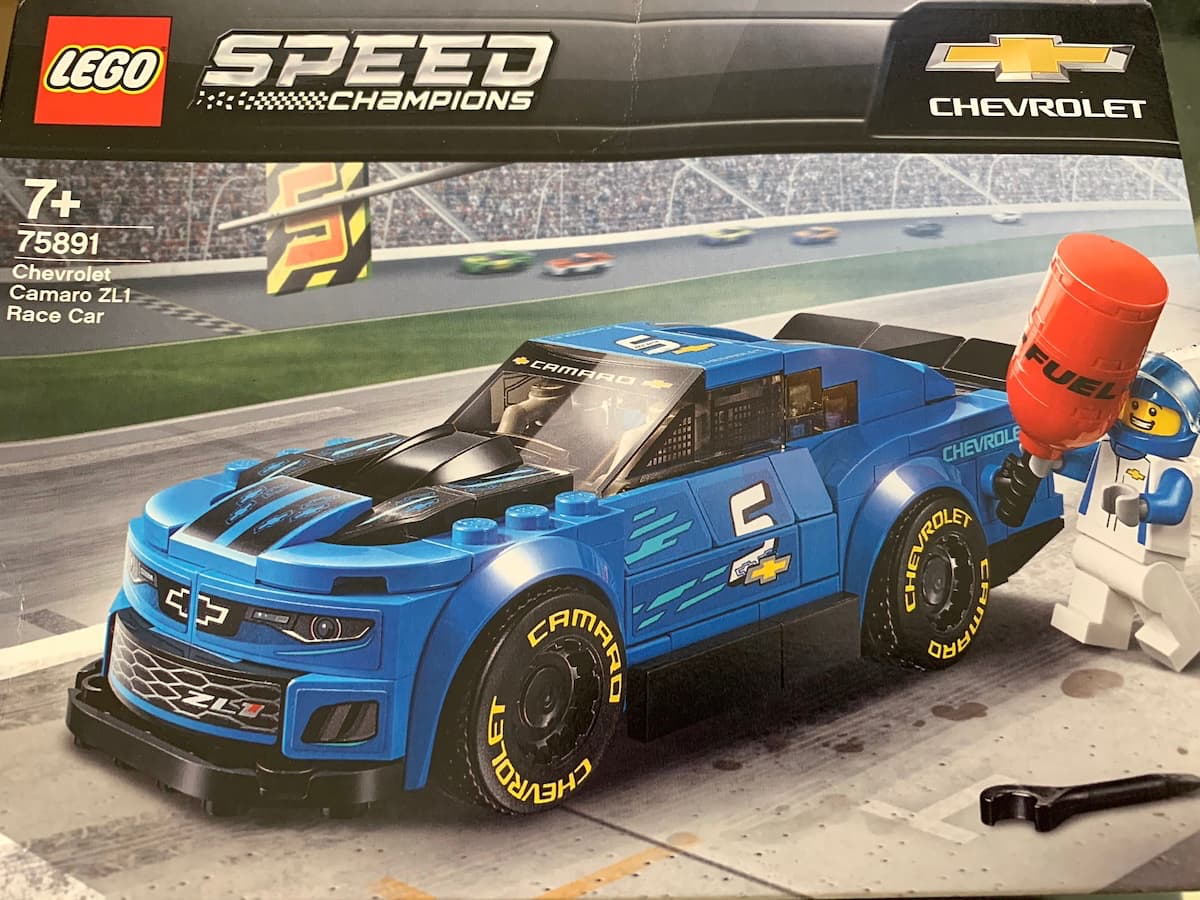 Here on Speed Champions we normally hit with a positives & negatives column, but I honestly can't find any negatives with this set, it's definitely a gem of recent times and as of time of writing (Summer 2019) you can start to find this set being discounted if you look in retailers such as supermarkets and some toy stores. This is probably because LEGO has stopped supplying it and will run on stock now, so if you're thinking of getting it and want to move on it before you'll have to go on eBay or pay a premium on Amazon, I'd say grab the Camaro Speed Champions set because you won't regret it.