1968 Ford Mustang Fastback Review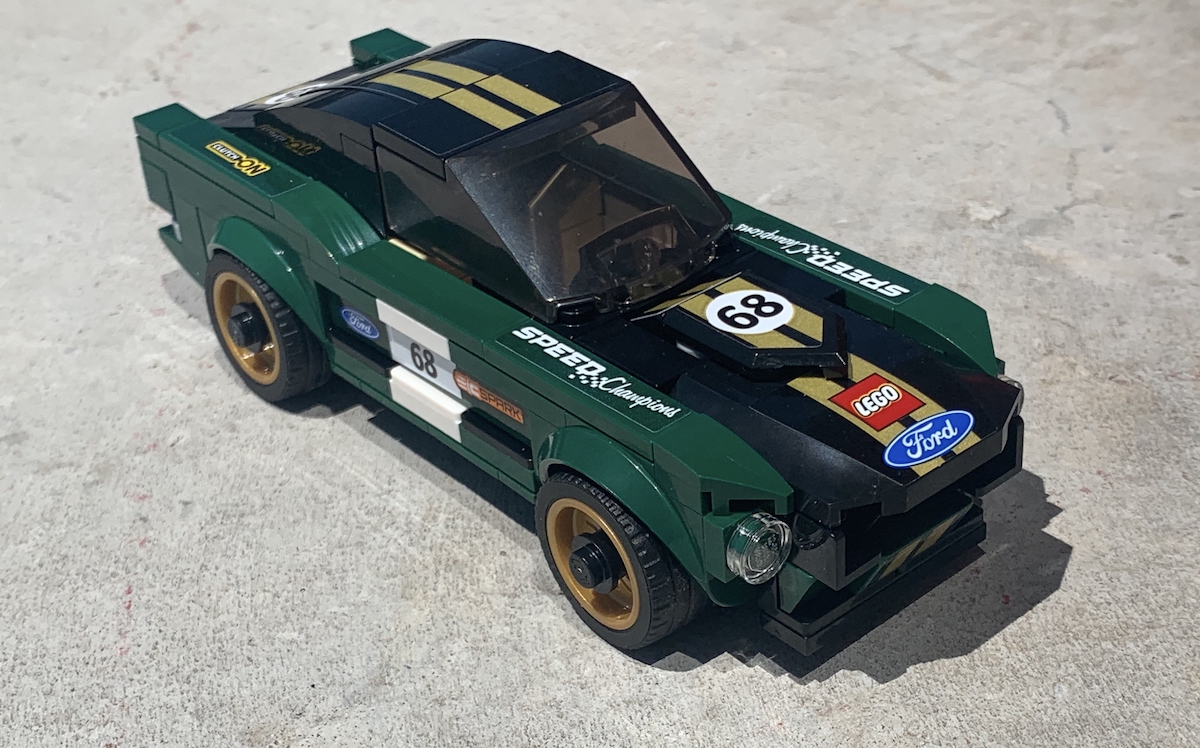 So, this is a pretty unique review of a Speed Champions set, not for the actual set we will be reviewing today but rather for the way I built and got a feel for it. I'm writing this review as I fly over the Atlantic, luckily having a seat in a business cabin has enabled me enough space to consider building today's set so I went out on a limb and a risk of many lost small parts down the side of my chair and built it, so I hope you enjoy the review and pictures.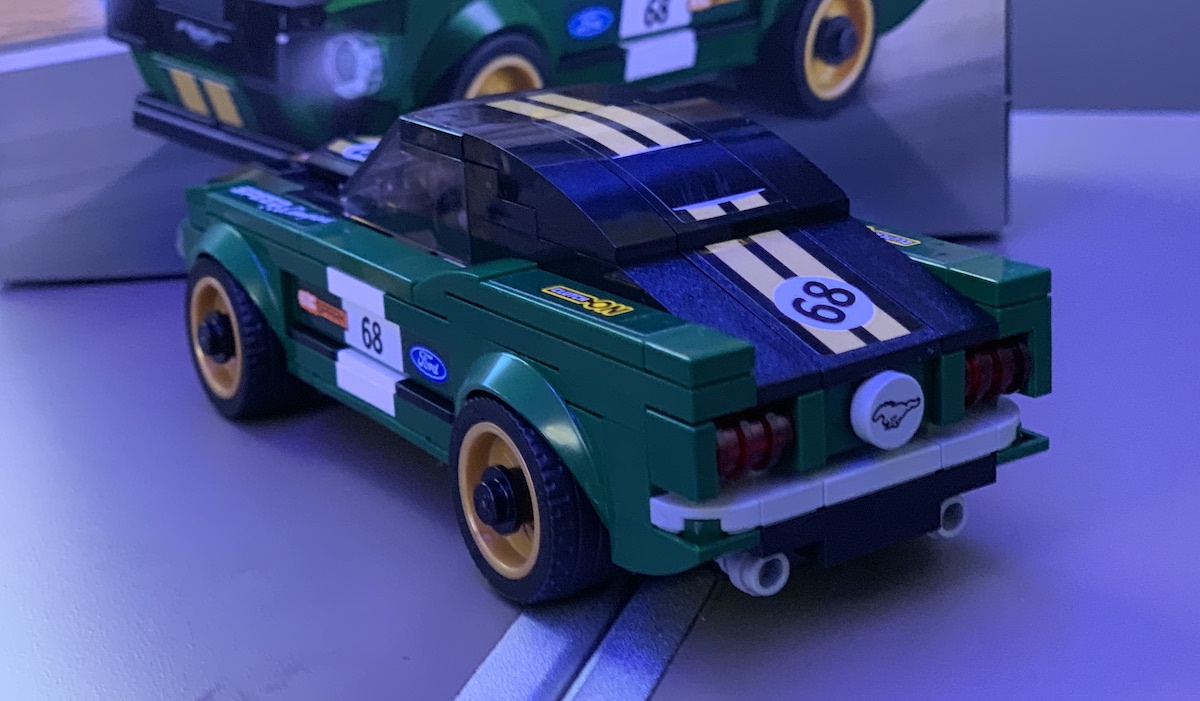 Quite appropriately for the transatlantic theme, today we are gonna be looking at set 75884 - the 1968 Ford Mustang Fastback. This isn't the first Mustang that LEGO have produced, not by a long shot, back in 2015 they gave us the 5.0 litre GT new model that has sold so well for the Detroit giants (ironically not selling so well for LEGO and now being one of the rarest single car sets you can get your hands on). There is also the much advertised Expert fastback Mustang that came out in a deep blue colour and is roughly 4-5x the size and 10x the price of the Speed Champions variant. LEGO occasionally put out these pairings of Speed Champions and Technic releases around the same time (as with the Chiron), and it can be fun to bring the two together. Keep your eyes peeled for that here in the future.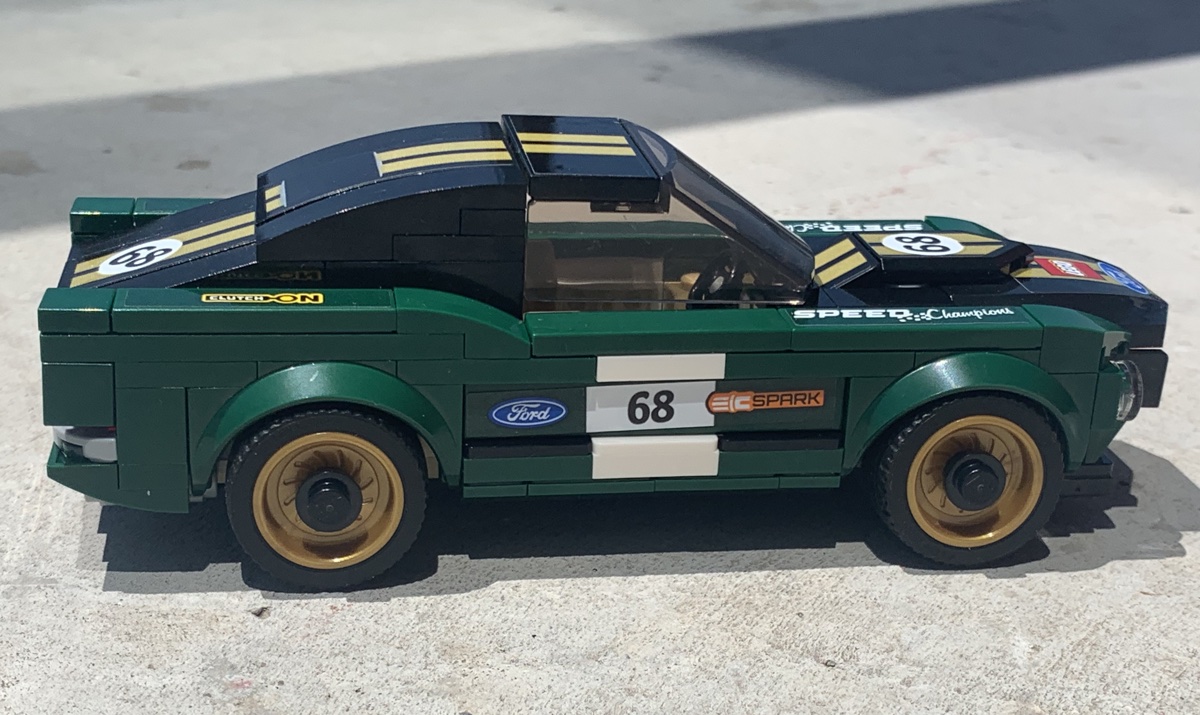 It seems like for this model they went for the most iconic colour scheme associated with the classic Mustang, and that's the Bullitt green from the legendary Steve McQueen movie. If you look at the figure that's included with the box carefully you will probably also notice the facial hair and the light beige overalls being a nod towards that way too. The set hasn't gone for a stock look however, and you'll find motorsport styling on the set, gold racing stripes and some branded stickers.
The main thing I'm not a great fan on with this site is, why If they were going to do branded stickers and make it look like a race car why they didn't bother getting Ford or any other sponsors on board to make them realistic. Going back to racing in those times, you had tons of petrol companies/cigarette companies and other large name brands the response of the cars and although Lego definitely wouldn't go for a cigarette company nowadays, you could license a big NASDAQ company and make it look like a realistic race car from the time period. I would say that the lack of this corporate sponsorship probably has something to do with the fact that LEGO are moving away from petrol companies - as you can see when they disengaged with Shell recently, who they used to run promotions with across Europe (that and keeping set production costs down).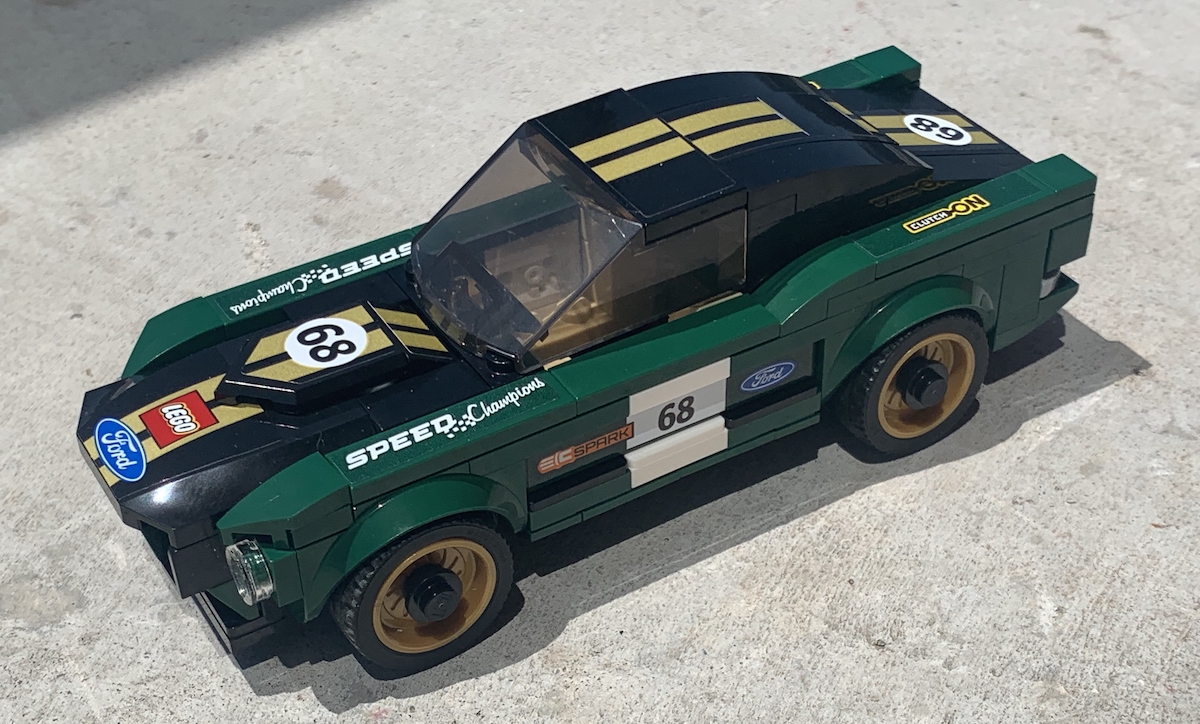 Best part of the set? Probably for me the unique build. The 2019 Speed Champions sets are really starting to push the boat out and even though this set still comes from the same black chassis, I like the way the doors and back are built up and they actually end up being quite unique compared to the other models that they've released in recent years. The move away from hubcaps seems to be becoming more and more common, and I guess this is because as the cars start becoming more and more unique there isn't as much room for a generic 5 spoke sport rim to look great when people are collecting and displaying these models on social media, and probably being the main source of advertising going forward for LEGO. For Ford fans, it's great to have another model representing their heritage alongside the '67 GT40 and in total, alongside models like the F-150 Raptor, Fiesta and Ford GT.
As of now, Summer 2019, you'll start finding this set discounted at retailers. I believe the set is heading for the end of production and stock is starting to be sold off in anticipation for any late 2019 and early 2020 product launches. At £10/€17 I think the set is a bargain and even though I would have liked it to be a stock fastback, I can see why they made it a different proposition to the larger Expert model. I don't think this set will become as rare or collectible as the GT did, but it's definitely worth picking up.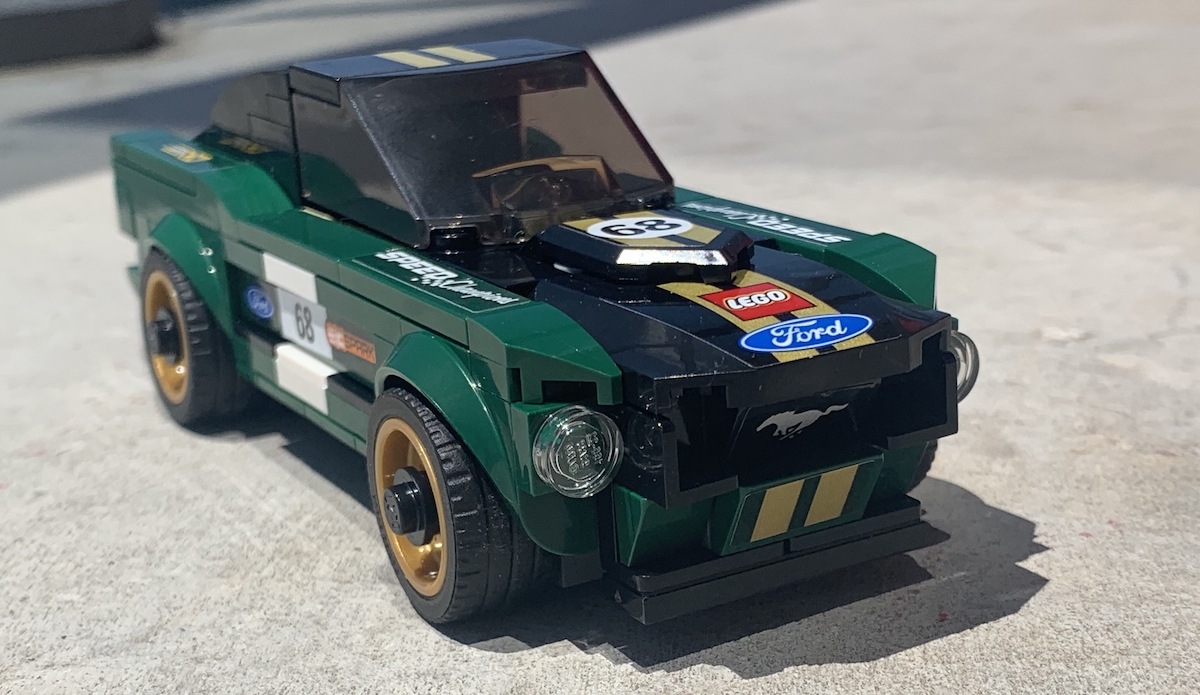 Real world stats
1968 Ford Mustang GT Fastback
320hp from a 390 cu in (6.3L) V8 engine
3 speed automatic transmission
0-60: 7.3 seconds
Top speed: 124mph