24 Hours of Spa 2019: Speed Champions Edition
The 24 Hours of Spa is on this weekend, a legendary endurance event at the Belgian track, running as part of the Blancpain GT series. As part of our ongoing coverage of motorsport events that tie to our favourite sets, we're bringing you this review of the 60 cars running in the Spa 24 hours and the sets you can match them up to at home.
A significant chunk of GT cars across the major manufacturers are present, although a key omission for McLaren fans is that the McLaren 650S and 720S GT cars are not running. This gives us a great opportunity to discuss LEGO's coverage of the current crop of endurance racing machinery in the GT class.
We'll start with the sets we've had available from the Speed Champions line so far - at least half the grid is actually available through the current range, so you can actually run out to the shops and grab these if you want something to do over the next 20 or so hours of racing.
Ferrari 488 GT3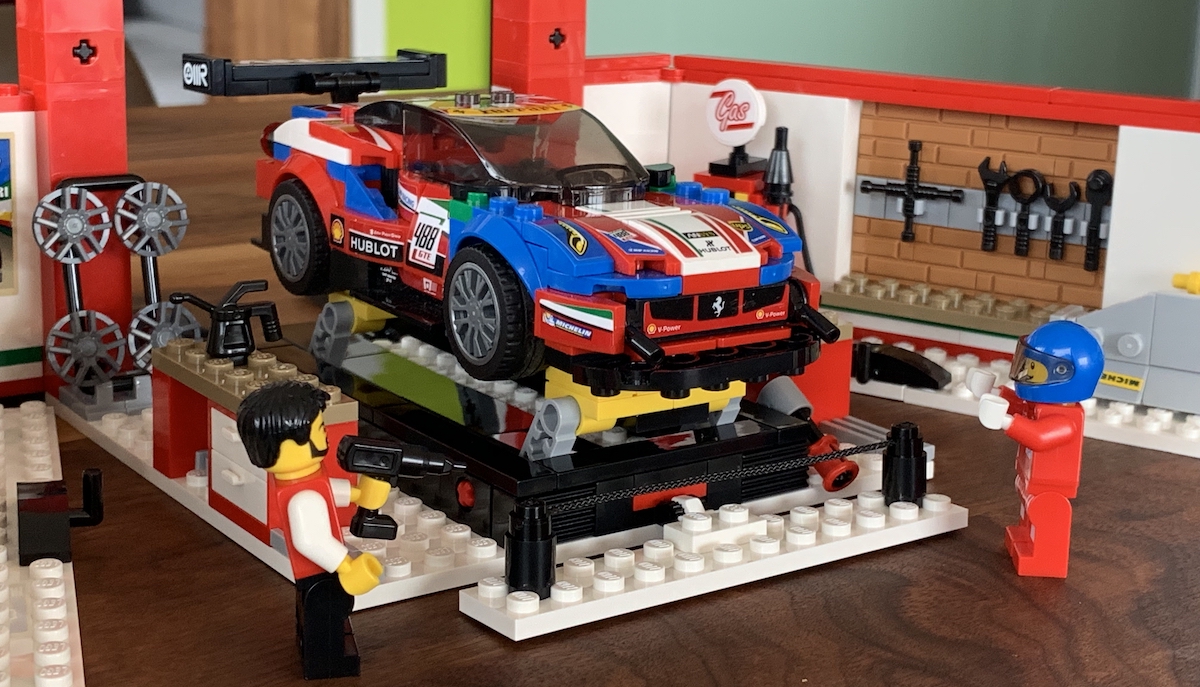 The Ferrari 488 GT3 is in the race with a very similar livery to the Le Mans 24 Hour winning car making up part of the Ferrari Ultimate Garage - unique with it's blue and white flashes. Ferrari GT fans are actually spoiled for choice, as the 488 GT3 is actually available individually too - as set 75886 individually in "Scuderia Corse" livery if you don't feel like buying the whole set.
Porsche 911 GT3 R
A mainstay of endurance and GT racing, the Porsche 911 is entered in the 24 Hours of Spa in GT3 R flavour, as seen in the lower tiers at the World Endurance Championship. The 911 RSR which captures the ethos of the GT3 R is currently available as part of the double set, pairing it with a lime green 911 Turbo 3.0.
The very latest 2020 RSR was just released from Porsche and debuted at the WEC Prologue session a few days ago. This has immediately dated the livery on the Speed Champions and Technic sets available and the Speed Champions set that are current. We could see a revision of the 911 RSR for next year, as it's unusual not to have a Porsche in the Speed Champions line (last time it happened was 2017).
Audi R8 LMS GT3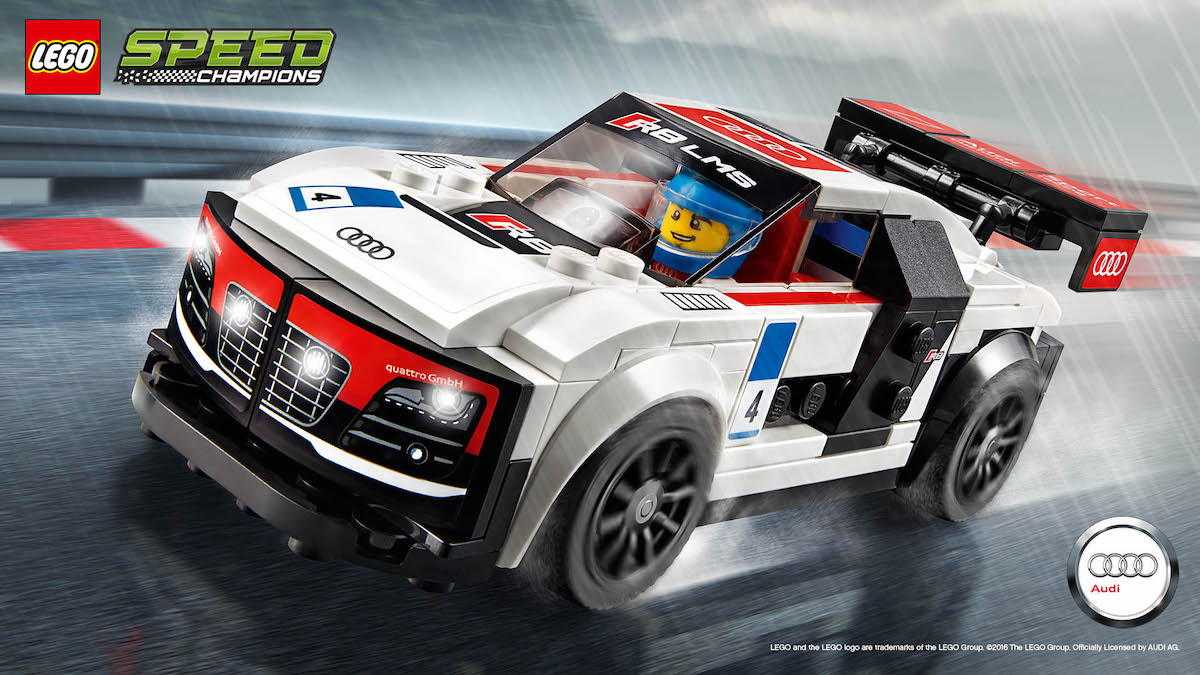 LEGO released the Audi R8 LMS ultra a few years ago now, as a 2016 set during Audi's era of Le Mans dominance with the R18 e-tron quattro. The car we see currently running in the race is a completely different model released back in 2015 that LEGO haven't released in any form - it's arguable if the models would change much as a result of the facelift.
The Audi R8 LMS won the 24 Hours of Nurburgring this year in R8 LMS Evo spec so this is a successful endurance car. Audi have mostly dropped back from top level motorsport as part of the Volkswagen Audi Group's cost savings and the R8 loses out to more exotic machinery like the McLaren Senna in desirability so it's understandable this is a less important licence for LEGO.
Mercedes-AMG GT3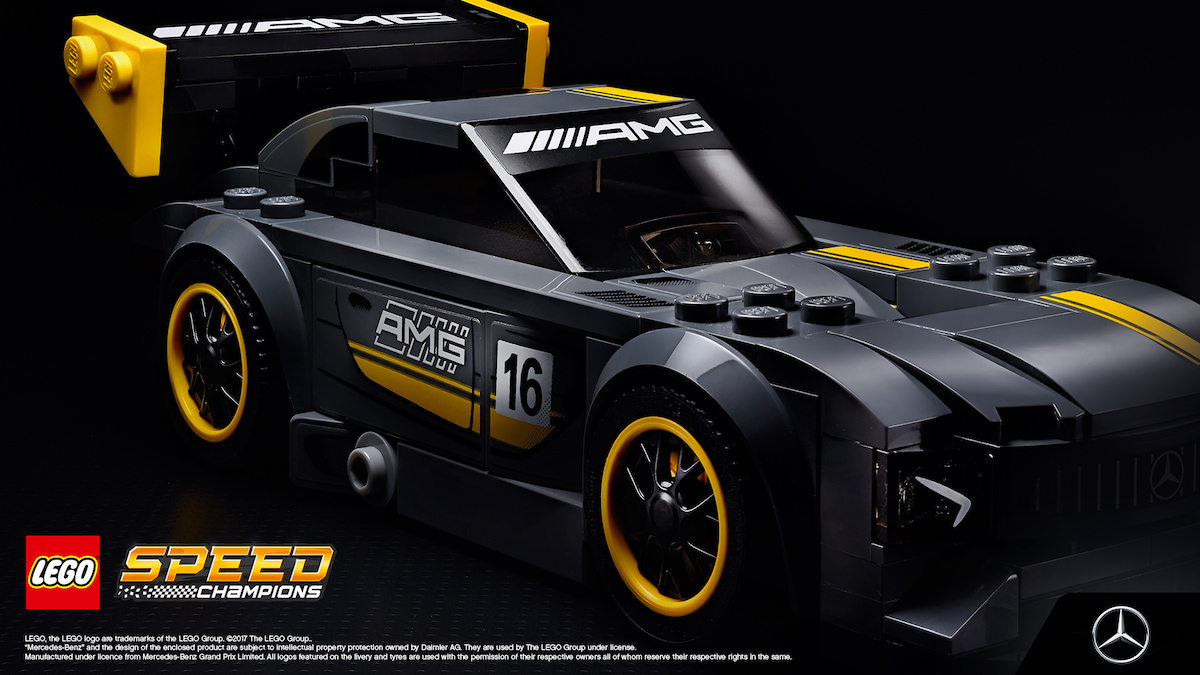 The Mercedes-AMG GT3 is a few years old now, being released in 2016 and the real-life GT car was just revised for 2019. This 2019 edition brings minor style changes and doesn't overly change the car, we'll definitely continue to see both versions across the race series it enters. It'd be great to see a re-release of this set to tie in to the Mercedes-AMG GT R Pro road car release this year and just have more Mercedes motorsport sets, but you can't blame LEGO for wanting to focus on the F1 team for their dominance of the championship.
That's it for the currently in production and available sets. Now let's cover some of the cars in the race that we haven't seen as Speed Champions models. Some of these have strong potential for future releases, and are relatively common MOCs (the Lamborghini Huracan especially springs to mind there).
Bentley Continental GT3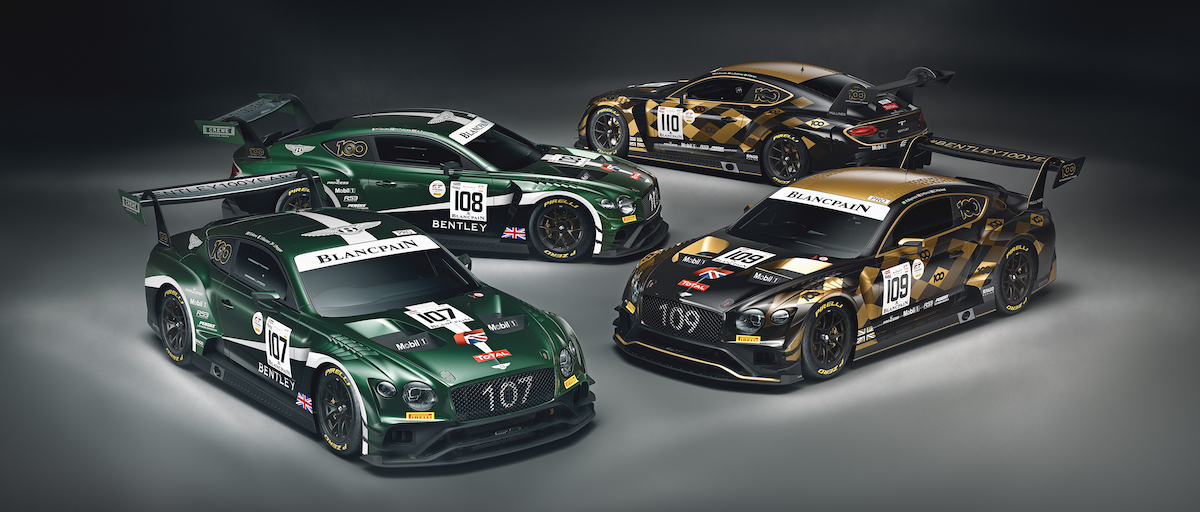 The Continental GT road car was released last year by Bentley last year. There's no licensing agreement in place between LEGO and Bentley, not that I'd expect it to be difficult given the variety of other licences in place with the Volkswagen Audi Group. The Bentley Continental GT3 would be an odd set though.
I'd imagine a model of the Continental GT being very similar in profile to the Mercedes-AMG GT3 if LEGO were to produce it. I'm not sure the car itself is exciting enough to warrant a partnership and as Bentley have no supercar/hyper-car potential in the near future to pair such a set up with or anchor a license, I think we're unlikely to see this set any time soon.
Lamborghini Huracan GT3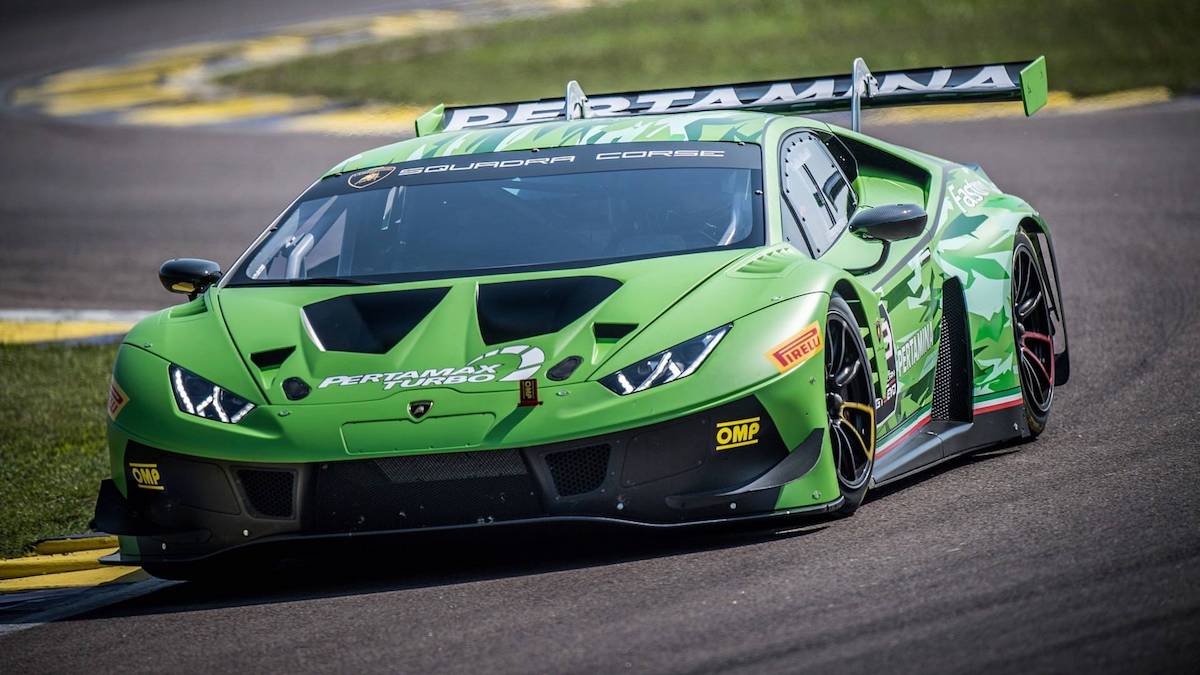 When we're writing about excitement, you can't get much more exciting for a segment of the population than Lamborghini. It's speculation, but I'd imagine the lack of LEGO co-operation with Lamborghini since the LEGO Racers sets back in 2009/10 is related to the strength of the Ferrari licence (including F1).
The Huracan GT3 is an angular, aggressive machine and might make a great Speed Champions model, but the car itself has been out a few years already and I'd expect LEGO to capitalise on newer, more recently released cars.
Nissan GT-R NISMO GT3 / Lexus RCF GT3 / Honda Acura NSX GT3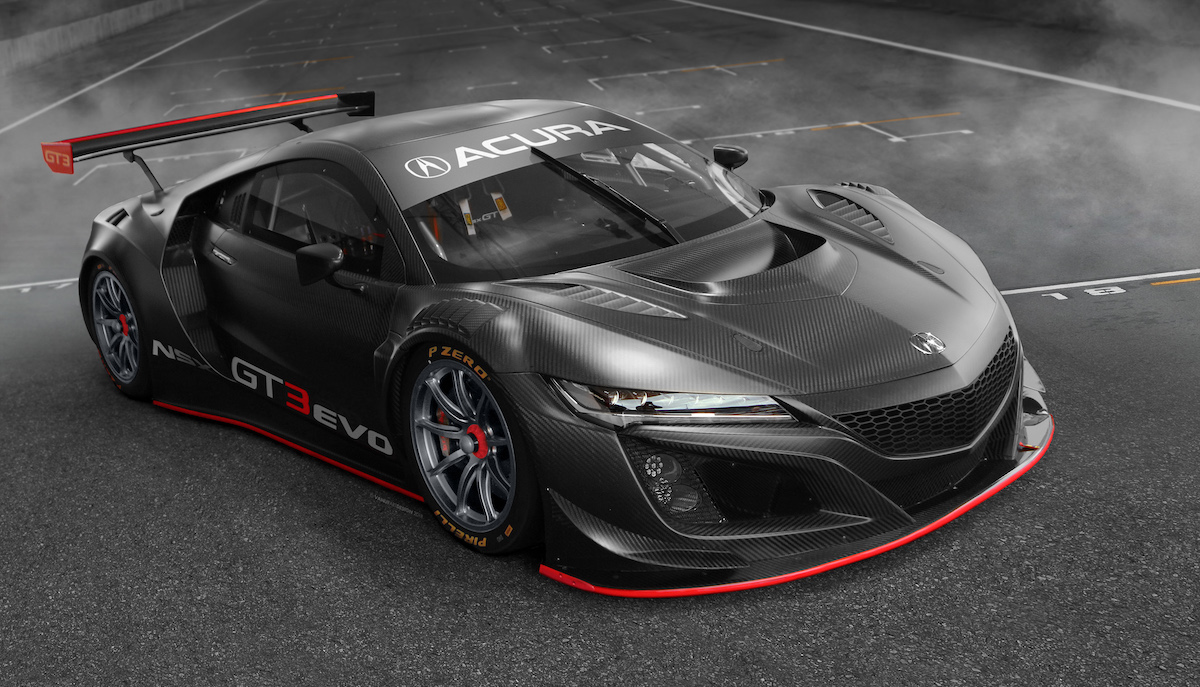 If you're a fan of any of these brands or cars individually you might be upset that I've grouped them together here, but all of these seem to suffer from a similar issue, LEGO's lack of Japanese automotive licences. We haven't seen any notable licensing or collaboration with Japanese brands - a handful of full-size LEGO models of Camrys and such hasn't really translated into sets in stores.
The Lexus RCF is a true oddball as a motorsport entrant. The Japanese brand is a luxury division of Toyota. At the time this car was entered, Toyota were lacking anything interesting or sporty in their product range as a potential GT car. I'm hopeful we're going to see a GT car based on the new Toyota Supra come in to represent the Japanese manufacturer. There's a reasonable chance if we're going to see a Japanese licence with LEGO in the future the new Supra has enough profile and interest to be it.
The Nissan GT-R is a popular car with younger generations and the tuner scene, but the R35 is relatively long in the tooth and just a big, blocky vehicle. While this would probably make it easy for a realistic looking Speed Champions model, it's unlikely to yield something interesting.
Similarly, the Honda/Acura NSX been out a few years now and had no interest from LEGO. It's a moderately exciting car, but not exactly poster on your bedroom wall territory. The NSX is also usually seen in lower tier GT racing, with nothing to tie it to above that. I think we're most likely to see a Honda partnership if it's necessary to support an Aston Martin/Red Bull Racing license.
BMW M6 GT3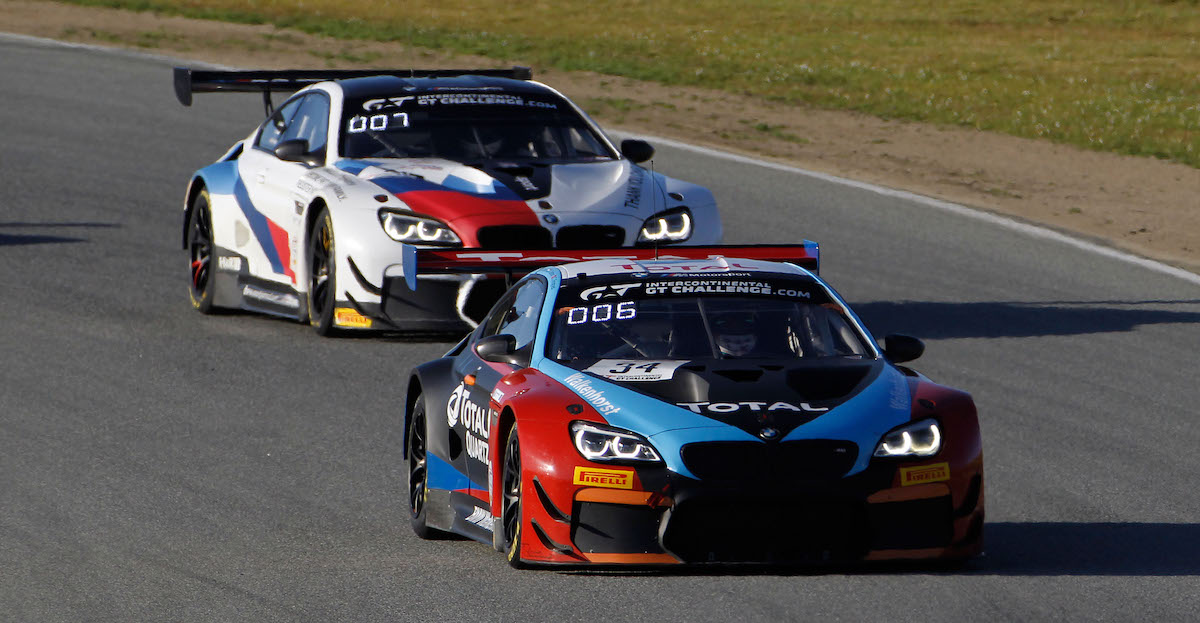 BMW M6 - We speculated about the potential for a BMW tie in with Speed Champions previously, obviously we haven't seen the M6 and it's now been superseded by the latest M8 GTE race car. There's some discussion that BMW may change their GT racing platform to the M4 and potentially even offer a GT4 M2 for future race series, so we'll have to see on this.
I'd be surprised to see the Speed Champions franchise take up a BMW licence given the existing ties to Mercedes (for road cars and F1) but it could replace the weakening offer with Audi's motorsport division.
Aston Martin Vantage AMR GT3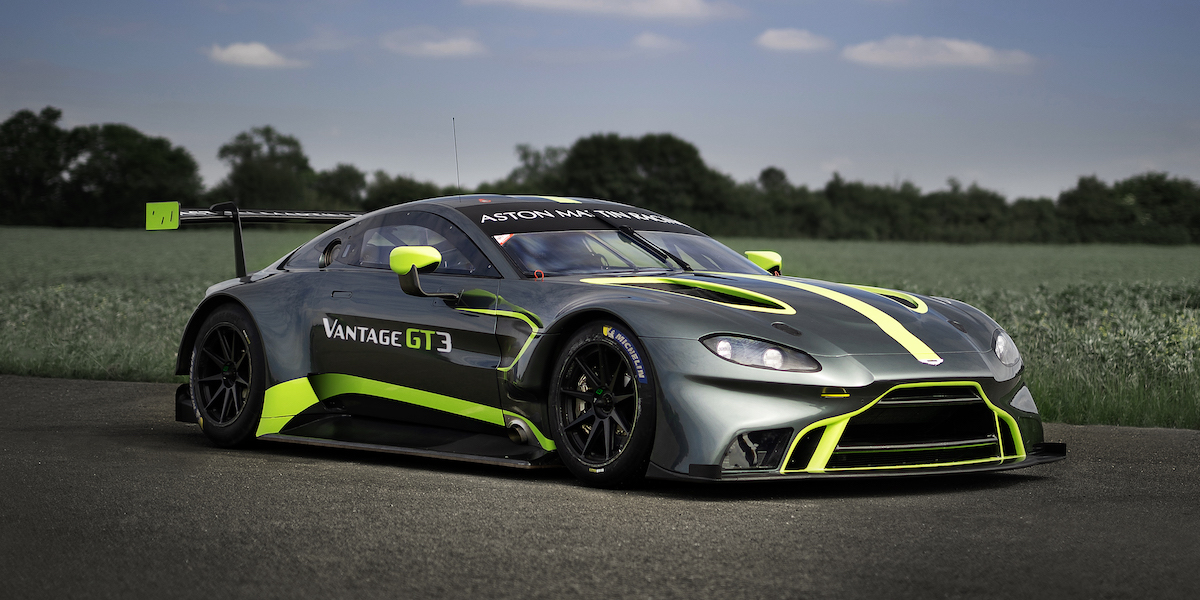 As we discussed in our article about LEGO's automotive licences LEGO has an active licence with Aston Martin, and so far we've seen the Creator DB5 set under that licence. Aston Martin are very excited for press on the new Vantage, have tied in with Red Bull Racing in F1 and the new Valkyrie hypercar is due next year. The AMR sub brand definitely has potential, and their trademark luminous green feature colour would look great on sticker sets.
Between the Valkyrie and the Mercedes-AMG Project One we're looking at the next group of true hypercars, so it could be a good time for LEGO to develop an Aston Martin/Red Bull Racing partnership.
That's it. Enjoy the next 20 hours of racing, and if you've got some of these sets, feel free to play along at home.