Audi R8 LMS ultra Review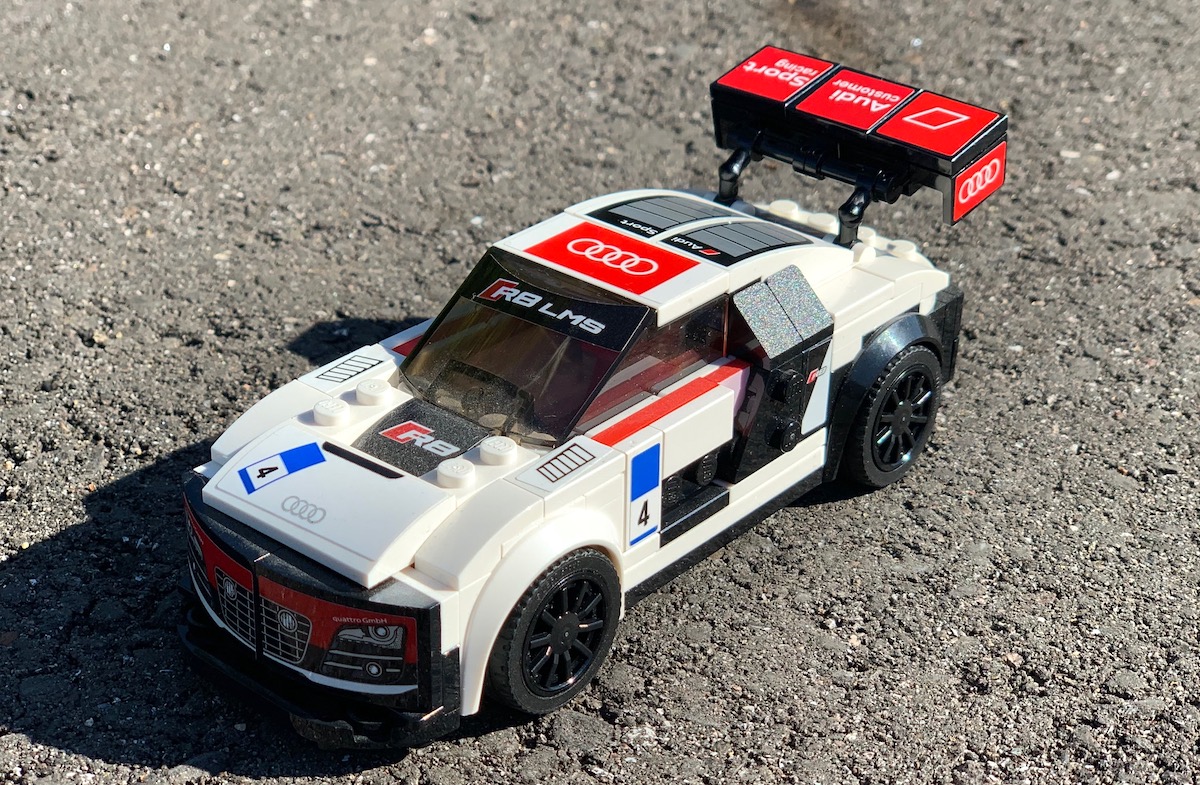 Late last month, the Audi R8 LMS scored a famous win at the 24hrs of Nürburgring race for 2019 beating out the likes of Porsche and Mercedes latest GT offerings. So in honour of that today we will be looking at this 2016 Speed Champions release, the Audi R8 LMS Ultra in Audi Sport livery, set number 75873. We covered this set briefly in our pre-Le Mans 24 hours roundup of GT car models in the Speed Champions range but it's more than worthy of a full review.
I personally bought this set when it was originally released, long before I developed my interest in all the Speed Champions sets, and I'm quite glad of that because it's become quite a valuable collectors set in the meantime. You'll be hard pressed to find this boxed without paying a large premium, but even unboxed it still fetches one.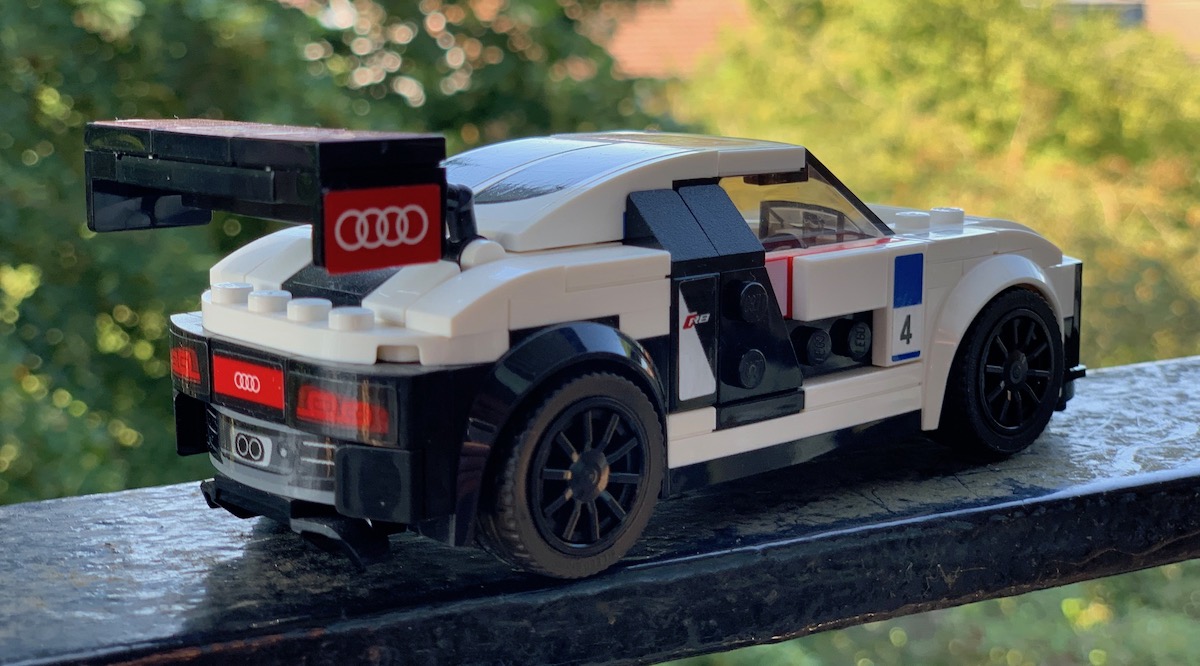 This model is a type 42 R8 LMS. The R8 was brought in by Audi back in 2006 and achieved major fame and desirability in 2007/2008 when it was featured as Tony Stark's car in the original Iron Man. Audi kept this partnership up throughout the films, eventually moving on to models such as the A8 and concept e-tron to keep pace with the futuristic nature of the franchise.
I really like this model. It's one of the first GT cars that LEGO brought out, and they've done the back of the car really well. I think this set the standard for how they went about the Chiron. The Audi R8 was famed for having a 'blade' just behind the doors, it was one of the main styling features and then carried across into the Audi TT - LEGO faithfully replicated this on the Speed Champions model.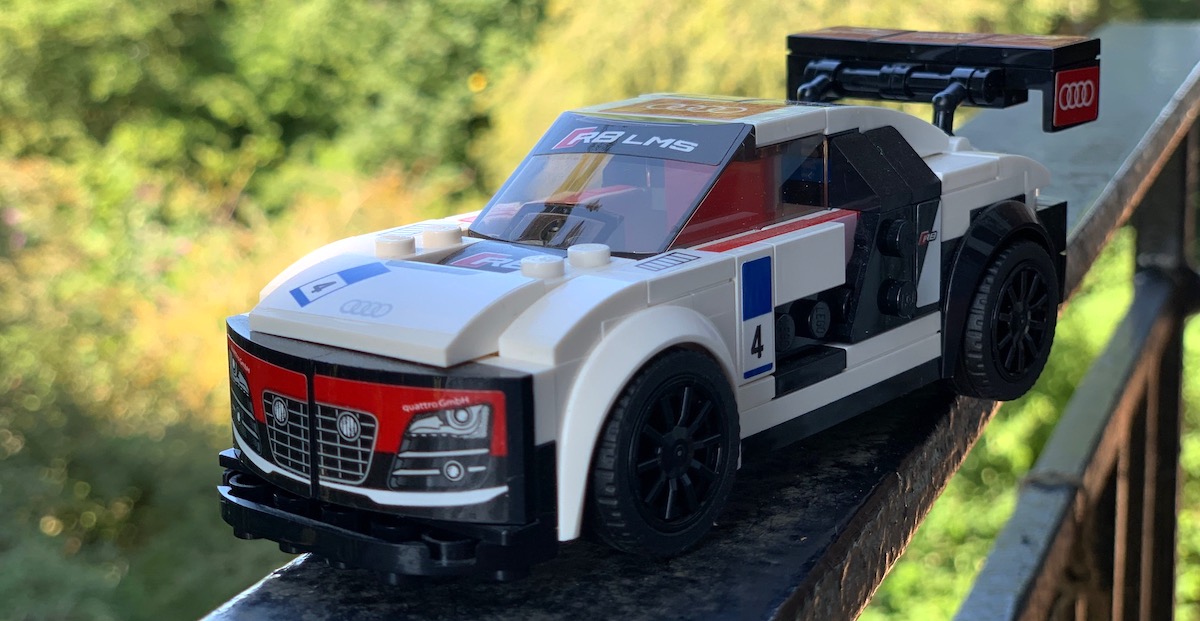 The stickers are good, they aren't pretend and match Audi Sport's corporate branding. There are no third party sponsors on the car and as a result the set looks a lot like how customer racing teams would have raced the car. The front is mainly styled with stickers only, and I get that - on a model this small trying to replicate the grill and intricate air flow and front end design of the R8 may have made a mess of it. Having the whole front of the model be a curved piece with a sticker on it doesn't especially help it look like a LEGO model and I'm glad more recent sets have come up with different approaches. A better front would be easier on a Technic-scale model, but on a model with the scale of Speed Champions it's difficult, especially when a key component of the team's approach is striving not to introduce custom pieces that aren't generally useful in other LEGO sets.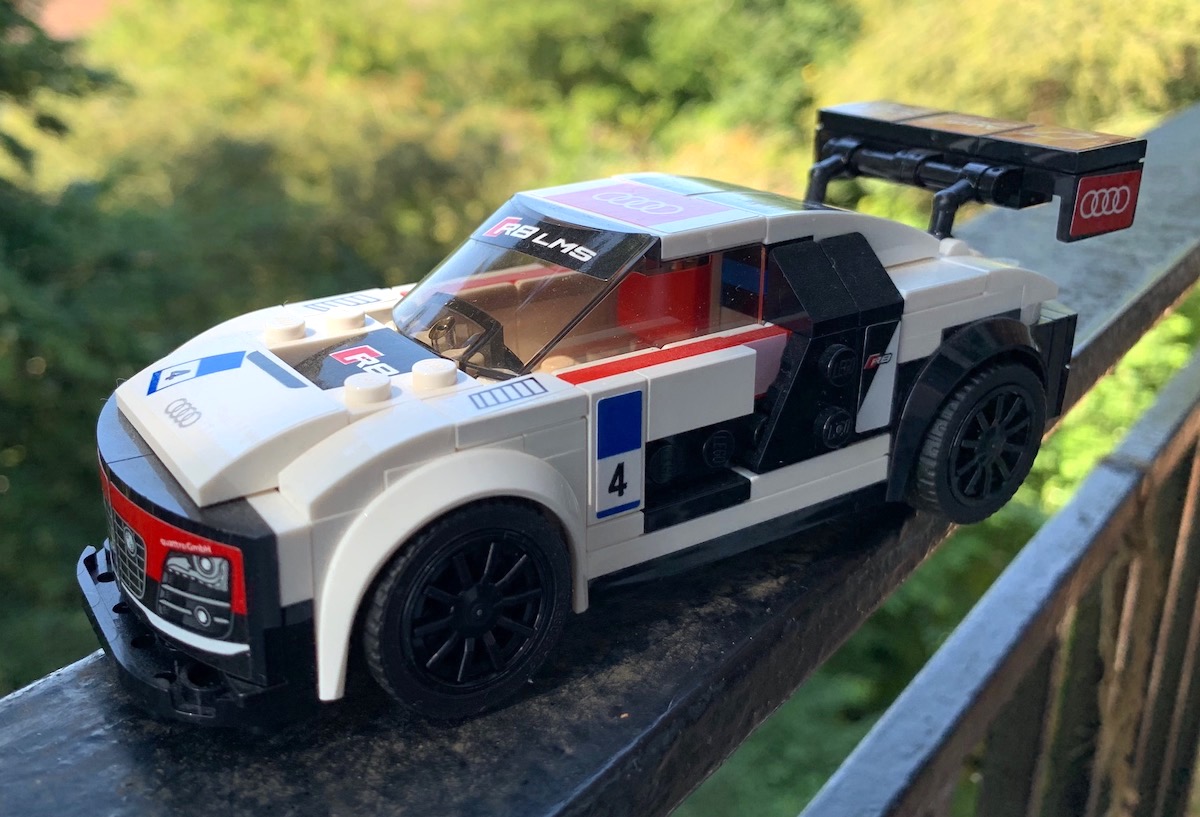 Rarity wise? You'll really struggle to find this set boxed nowadays, and if you find it new and unused you'll be looking at around £40 / $50 minimum to get it. As a set that uses stickers heavily, I've noticed if you are using second hand auction sites like eBay rather than BrickLink or the LEGO marketplace sites, you'll find sets that are listed as complete and are the full models but might be missing a sticker or two. For someone like me who loves to display the models in completion, missing stickers are a massive downside - so be careful if this is not already in your collection as some people will be selling it without the full decal pack.
There are 175 pieces in the set, and it's not a complex build, you have the usual black chassis part and build up. I'd say it's probably a hard set to do a colour swap on or any kind of MOC modifications due to the sheer amount of stickers present. These are white backed stickers so a colour swap will need some modification of items such as the lights and grill in order to not look completely out of place.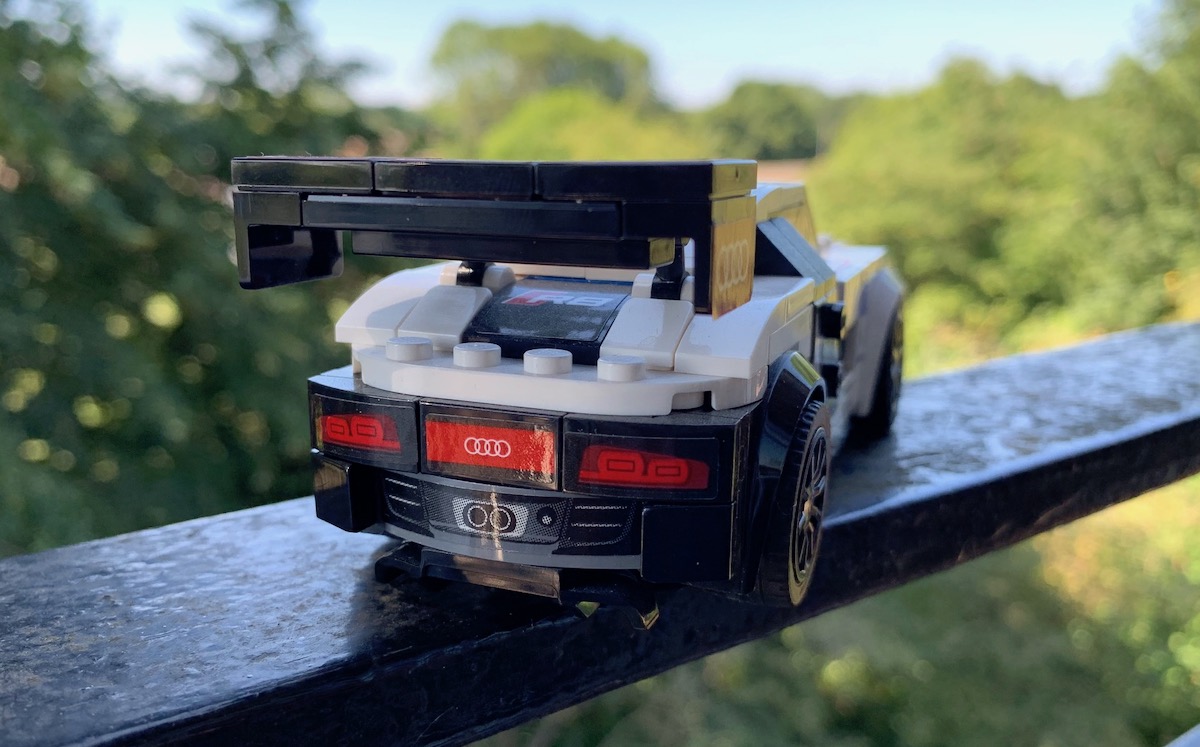 I'd say this set is a must have for any Speed Champions fans. It's one of the first GT car sets they did and is quite rare, it goes really well next to the LMP1 variant that came into competition at the same time, the Audi R18 that LEGO also replicated in Speed Champions form. If you're interested in the kind of accessories that came with the set, you get a little podium with a checkerboard background and an Audi R8 race suit wearing LEGO guy holding his gold trophy. Sadly no replica Rolex Daytona for winning the 24hrs of Le Mans, but then let's face it, it would be rare for a GTE car to take 1st overall. The value of this set is only going one way, so pick it up while you can!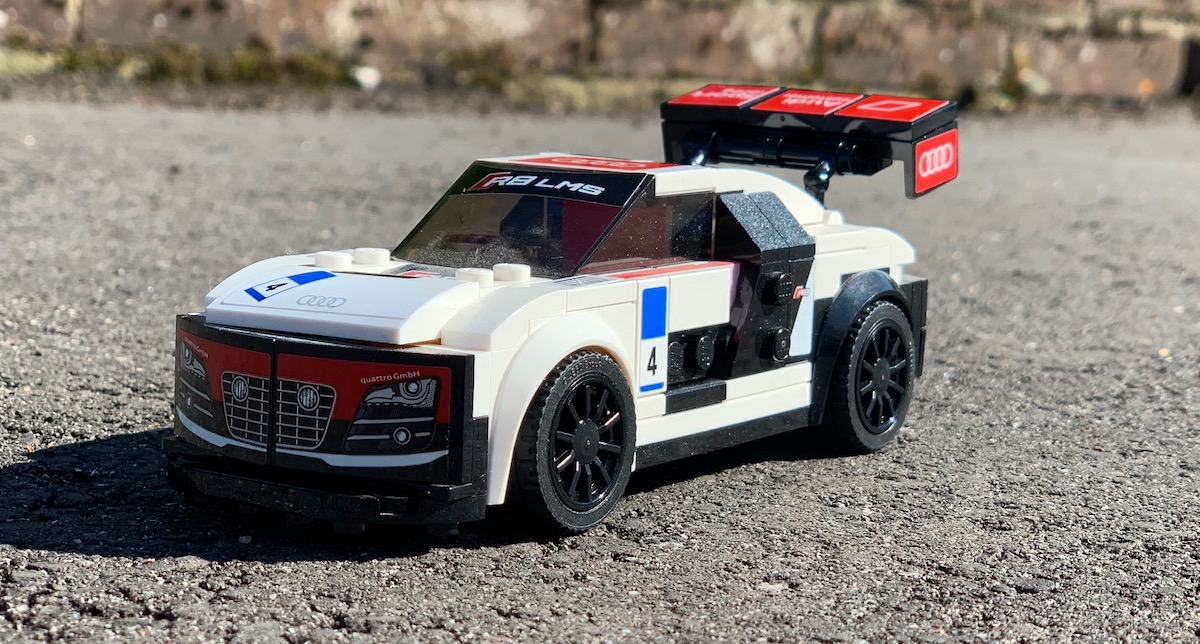 Real Life Stats
2016 Audi R8 LMS Ultra
Number Sold: 130
Horsepower: Approx 600hp at 7,000 RPM
Dry Weight: 2700lbs
Price: $460,000 with around $50,000 in optional extras