LEGO Technic Lamborghini 42115 Ultimate Creator Series Announced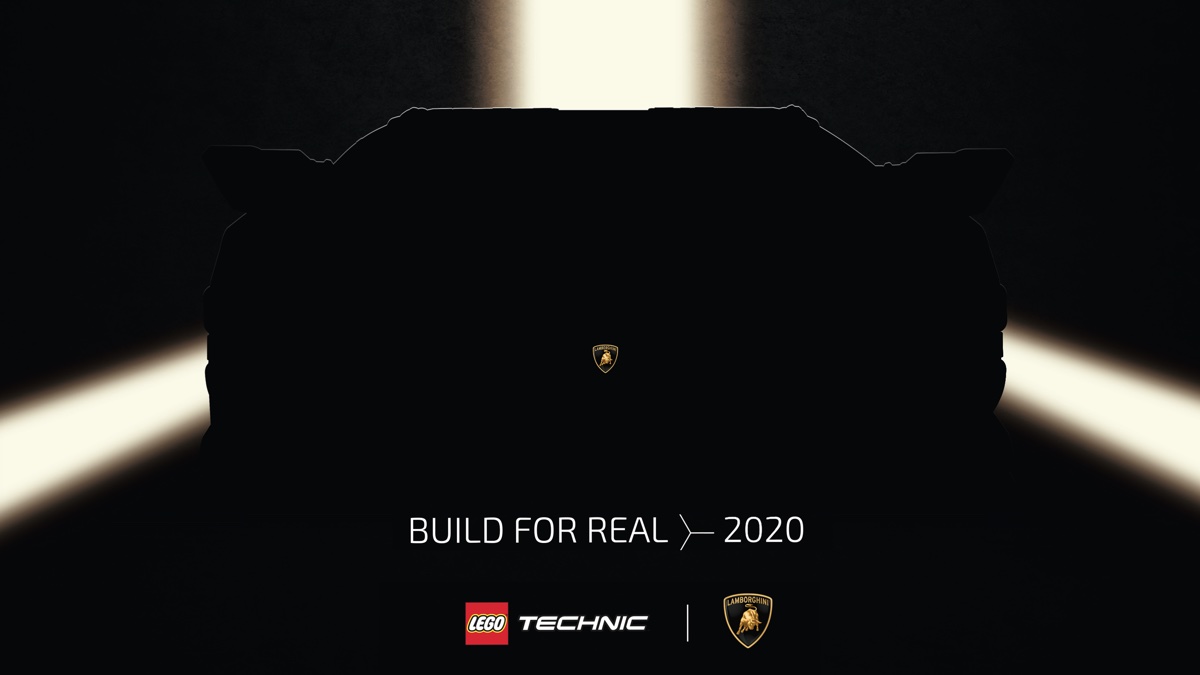 It's that time of year for the Spielwarenmesse toy show in Nuremberg, Germany and LEGO's press conference usually brings us some exciting announcements or teasers for what to expect in Summer 2020 - this year was no exception and brought us our first look at the LEGO Technic Lamborghini. Information is thin on the ground, as LEGO clearly want to build hype here and there's a lot of speculation online about what the exact model could be. This continues the firsts for LEGO, with the first-ever LEGO Technic and Speed Champions Lamborghini sets in 2020.
What we know: the set is numbered 42115, is at a 1:8 scale (i.e. Ultimate Creator Series) and is estimated to cost 379.99 EUR. It will be available in the LEGO Online Store from 1 June 2020 and widely from 1 August 2020. We've seen this limited release approach before, with last year's Liebherr excavator and before that with a disguised Porsche GT3 RS making it's debut at the show. This continues the trend of Ultimate Creator Series vehicles coming from the Volkswagen Audi Group stable, following 2016's Porsche GT3 RS and 2018's Bugatti Chiron. We're not expecting to see the next UCS Technic set until 2020 after this release, based on The LEGO Group's normal cadence.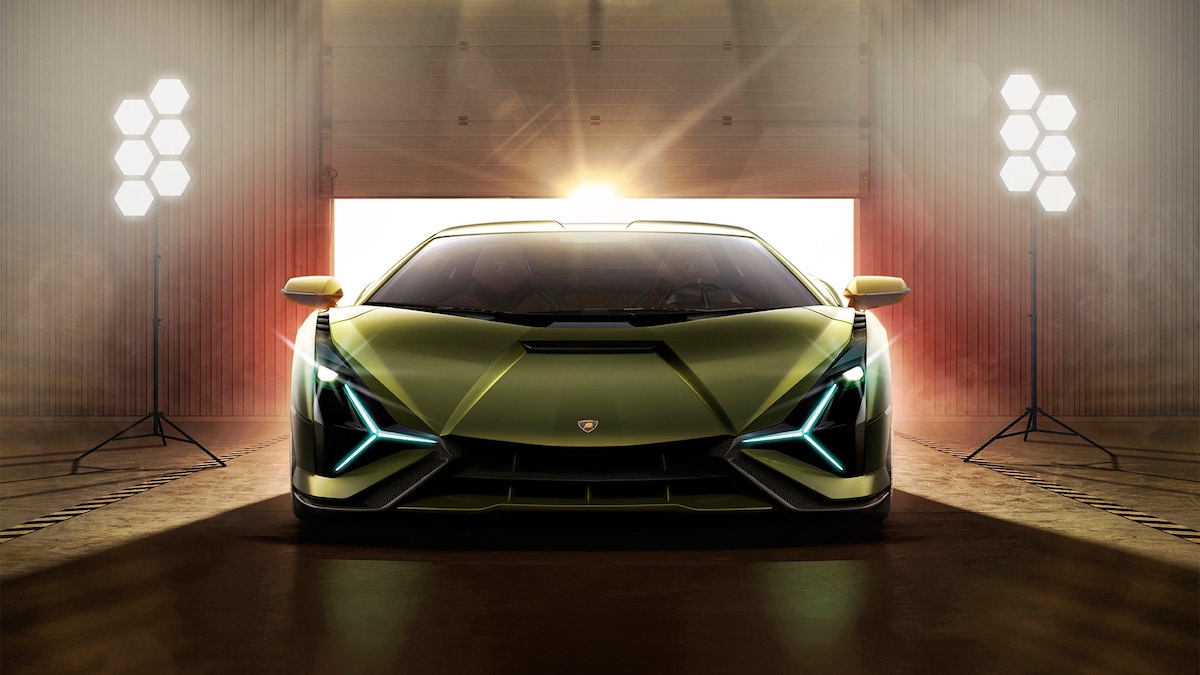 The logical conclusion is that we're looking at the Lamborghini Sian FKP 37 (check out the image above for a striking resemblance to LEGO's sillouette pic), although it's also possible we'll see a Huracan Evo or Aventador. Rumours swirling around this new UCS Technic set back in October were that it would be red with wing doors, and we've not seen anything to disprove that from this teaser. Given the Lamborghini Huracan Super Trofeo Evo that we've seen in Speed Champions Polybag and 8 wide Speed Champions format this year, it wouldn't be unusual for LEGO to replicate the same vehicle at a new scale (although the red colour would mean we're expecting something different). My personal wish would be for a Lamborghini Countach - something more classic and iconic for Lamborghini, but given the UCS series' focus on new and recently released cars that seems like an outside bet. Lamborghini's replacement for the Aventador at the high end of their line is rumoured not to be due until 2024, so it's unlikely we're going to be seeing that.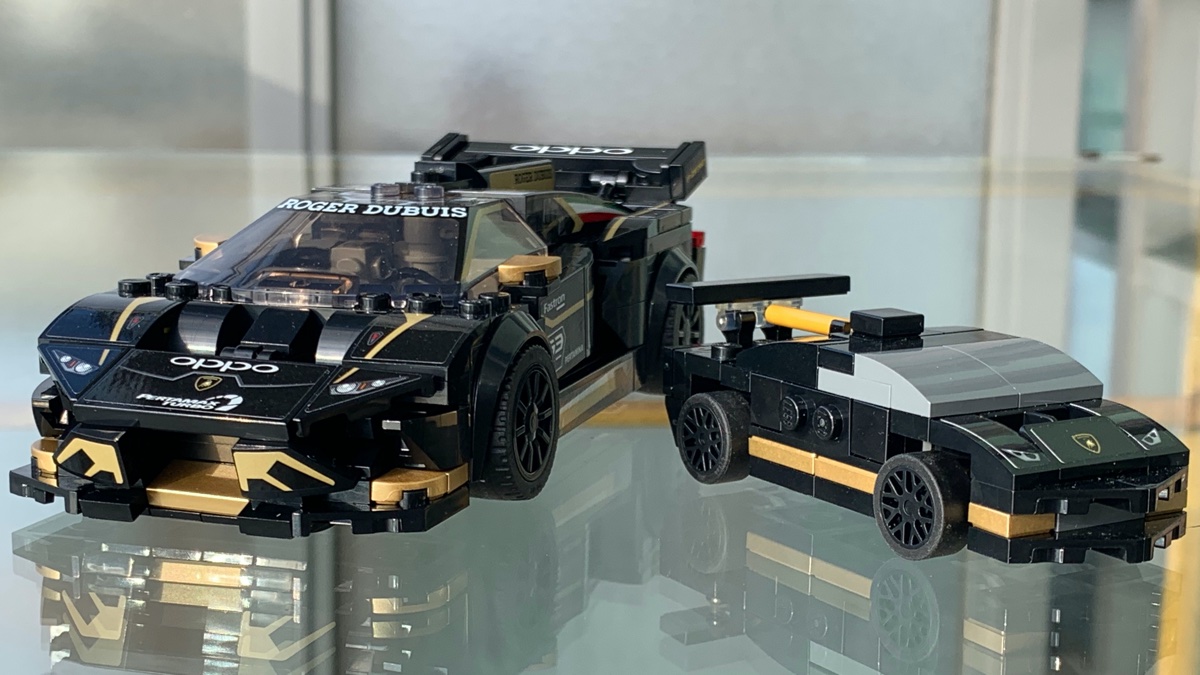 LEGO mention this is an "iconic vehicle" which would lead me to believe we're going to see something more storied than the Sian:
"Following the success of the former Ultimate models, both the Porsche and the Bugatti, it was crucial for us to find a new partner with an iconic vehicle, an unmistakable design DNA and ground breaking use of technology."

Niels Henrik Horsted, LEGO Technic Marketing Director
And Lamborghini aren't giving anything away (they use the term super sports car to cover Huracan, Aventador and Sian...).
"The LEGO Group has amazed entire generations with beautifully simple or extremely complex constructions. In the digital age, where entertainment is often via a screen, our collaboration with the LEGO Group allows enthusiasts to live a real experience, reproducing a Lamborghini super sports car in every detail to create an outstanding model, just like the real car."

Katia Bassi, Automobili Lamborghini Chief Marketing and Communication Officer
LEGO's press release mentions "transmissions, differentials and gearing system" as highlights of Technic UCS series models, so we're expecting a decent amount of complexity in this set. This complexity drives the marketing - "When you build with LEGO Technic, you learn how to Build for Real..." As expected there's no information on any further 8-wide Speed Champions models coming out of the show. Given Speed Champions' release cadence we're only expecting a single new model to join the line up later in the year around October, so we'll have to keep waiting to find out what that's going to be.
Other Technic related news from the show included official confirmation of the Technic Fast and the Furious tie in that we'll cover in a seperate news post and a number of new sets:
A flagship construction set, the 42114 Volvo A60H Dumper with Control+ hardware. This is listed at 2193 pieces for 249.99 EUR and due to be available in August 2020.
42107 - a Ducati motorcycle rumoured to be a Panigale V4 R in red priced at 59.99 EUR in June
42112 - Concrete mixer truck priced at 99.99 EUR to be released in August.
42113 - Bell Boeing Osprey Helicopter priced at 129.99 EUR. There's some confusion around whether this set is manually operated or involves some Control+ hardware, but it's mainly a two propeller helicopter model.
LEGO have promised more information about the Technic Lamborghini will be "revealed at a later date" so we'll just have to stay tuned to find out more.