Speed Champions Polybag Lamborghini Huracan Super Trofeo Evo Leaked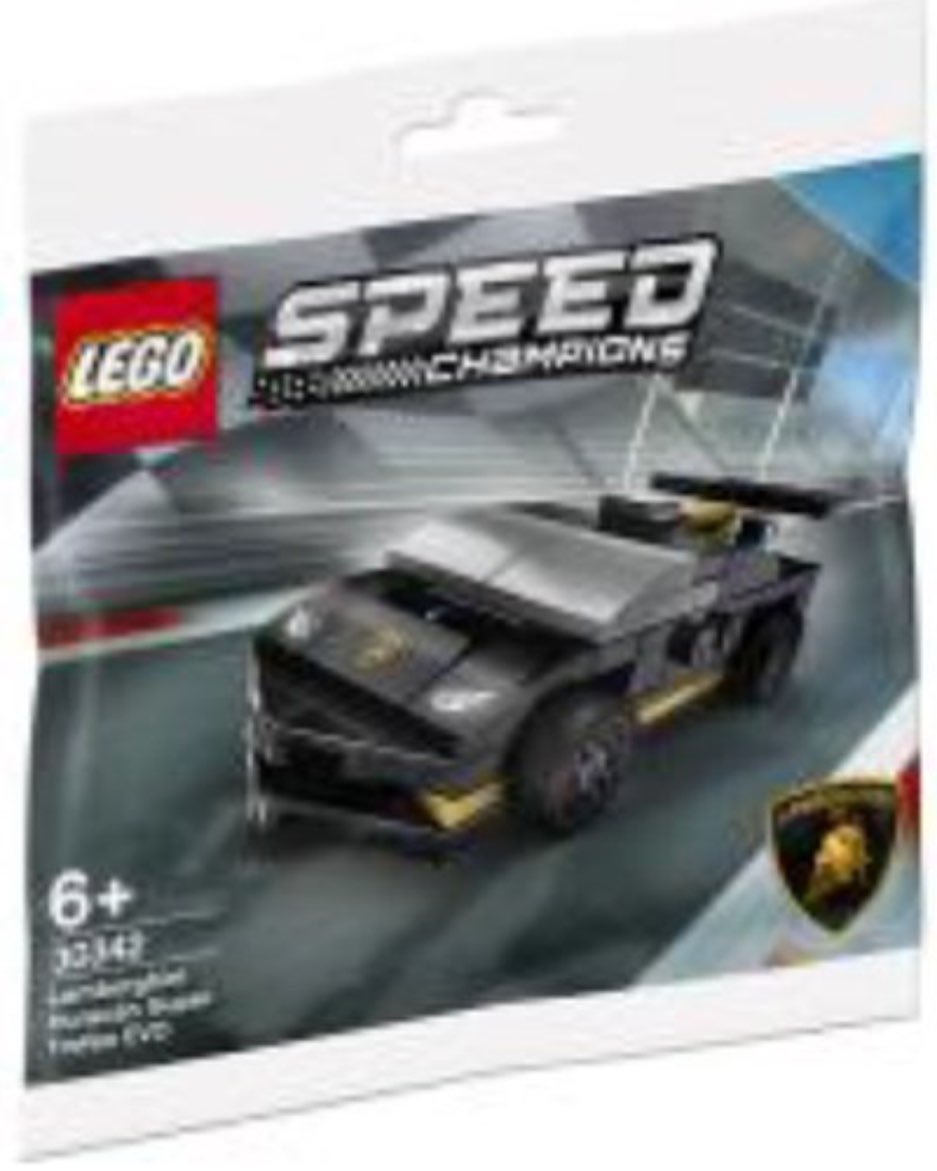 Update 24/12/2019: We've got our hands on and reviewed the Speed Champions Lamborghini Huracán Super Trofeo EVO Polybag.
Alongside the now fully revealed 2020 LEGO Speed Champions Sets there's also been a leaked, blurry, image giving us a hint that we're going to see the Speed Champions for the first time on a LEGO low cost polybag set. We're going to see at least one Speed Champions polybag set for 2020, as you'll have guessed from the title, the Lamborghini Huracán Super Trofeo EVO as set 30342. Typically these sets retail under US$5 and the Huracan is currently listed as having 70 pieces - this could be a great option to get a LEGO Lamborghini for those who are finding the CAD$ 69.99 list price of the full Speed Champions double pack a little steep. Whether LEGO will put this model on sale eventually, or have it as part of a giveaway or promotion is unknown right now but we'll keep you posted.
This Speed Champions polybag set is in 4 stud wide format, half the width of the full set and typical for the Racers/Tiny Turbos scale. The last time we had real-world car sets at this scale was in the LEGO Racers brand, with sets like the Shell V-Power LEGO Ferraris (F12, FXX, 250 GTO etc.) - the sets have typically been used for promotion in the past. This is yet another format to see LEGO Lamborghini collaboration in - it'd be pretty cool if we were going to see small scale replicas of all of this year's Speed Champions models. With 70 pieces the set is on the high end for detail in this 4 wide format, and it's not like models at this scale can't look good - this summer's Race Car Monthly Mini Model Build did a great job of getting a Formula 1 model in that scale.