LEGO Speed Champions Lamborghini Huracan Super Trofeo Evo and Urus ST-X Double Pack Announced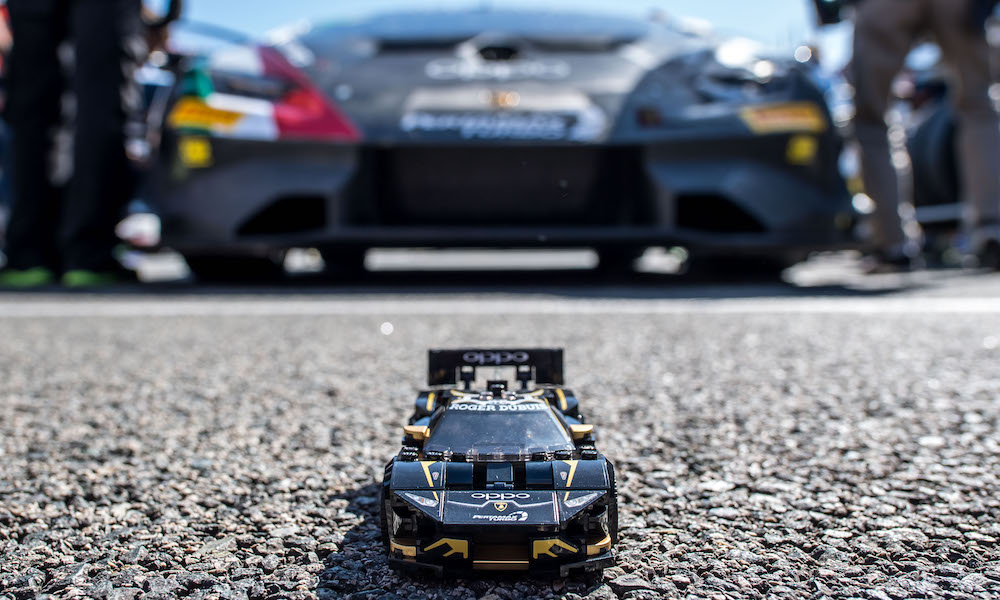 In a release today during the Lamborghini Super Trofeo World Final in Jerez we've had our first look at another new Speed Champions set for 2020, after the Jaguar Formula E I-PACE and E-PACE double pack earlier in the month. This is the rumoured Lamborghini double pack, continuing LEGO's trend of releasing Speed Champions sets of currently released models. We're seeing a Lamborghini Huracan Super Trofeo Evo, in the black Squadra Corse racing livery alongside a Lamborghini Urus ST-X in bright green, reflecting the launch livery of the Urus ST-X just 24 hours ago.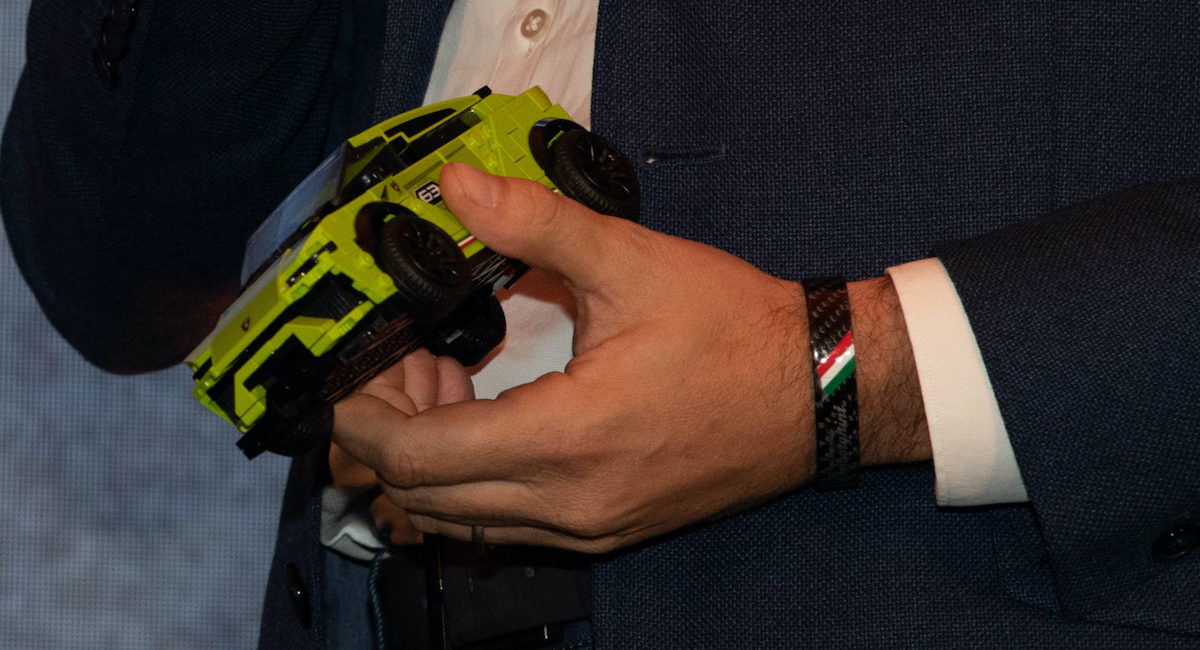 From what we can see of the models they're both 8-wide, an expected development after the Jaguar sets move that way. The Huracan replicates the shark fin, air scoop and front diffuser of the real life vehicle and carries plenty of sponsor branding, most notably the "Roger Dubois" windscreen band. There seems to be a new windscreen piece on the Huracan model that bodes well for future Speed Champions supercars. The set is confirmed at 659 pieces with the two cars a startlight gantry and two driver minifigures with a release date of January 1, 2020. It's possible this is the rumoured set 76899, but does point to our earlier leaked piece counts being inaccurate.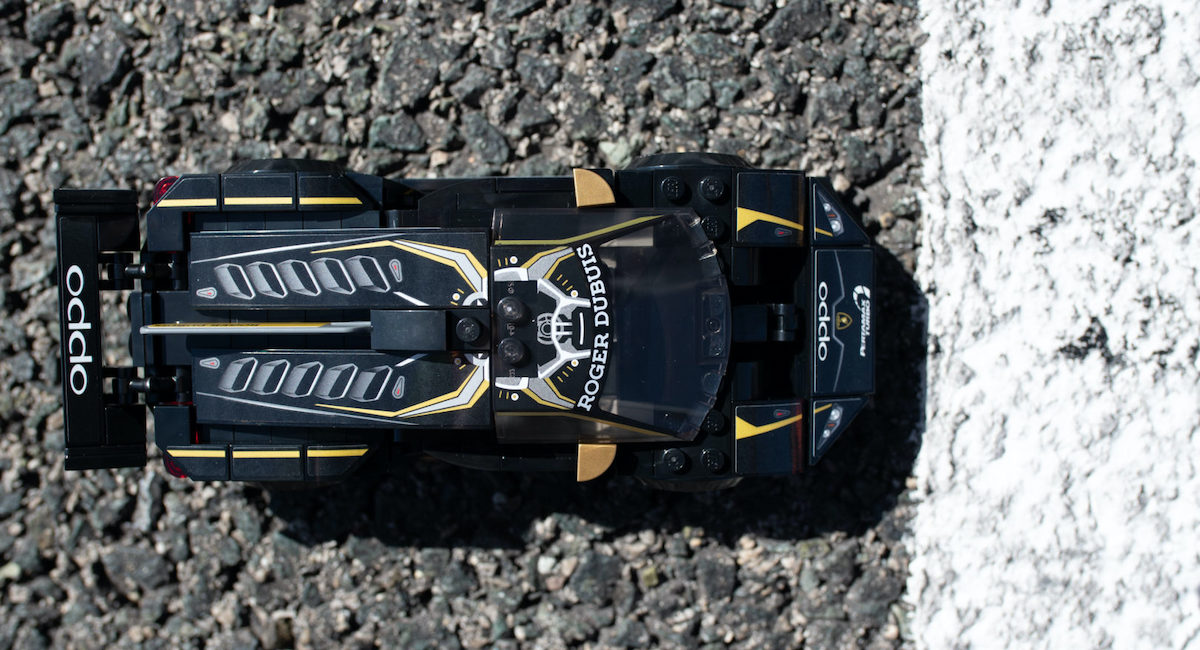 The design manager for LEGO Speed Champions, Chris Stamp was quoted in the release:
We're extremely excited to welcome Lamborghini into the LEGO Speed Champions family, and can't wait to see what this partnership brings

As one of the most famous automotive brands in the world, Lamborghini has always been on our dream list. It's just been a question of when.

Fortunately, 2020 marks the start of a new chapter for LEGO Speed Champions with the evolution to the more accurate '8 Studs Wide' design and we felt that we could now do the popular brand justice.

Especially the wide body of the Huracan Super Trofeo Evo, and with the awesome Urus ST-X we also introduce our first super SUV into the theme, which fans will hopefully be just as thrilled with as we are.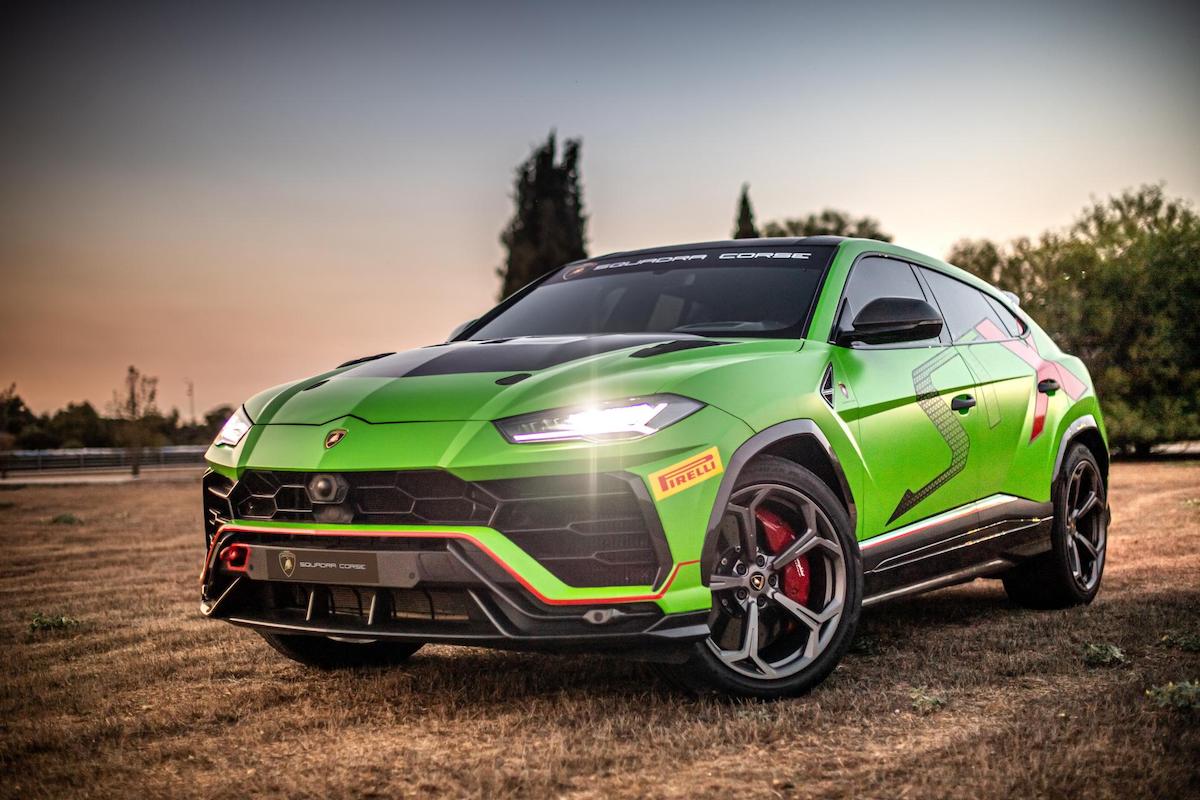 With this release we have it confirmed that Speed Champions is moving to an '8 stud wide' line up in 2020, and two double pack sets to show for it. Lamborghini's been a long awaited brand to come to Speed Champions, after their brief appearance in the LEGO Racers franchise with the Gallardo LP 560-4 and Polizia version - we've seen many MOCs of the Huracan and now we're officially seeing LEGO's take on the famous italian marque. I'm sure some would have preferred to see a road car version, but given the generic shapes of supercars doing a Super Trofeo model allows a little more differentiation. So far it's been a bumper year for SUV's in the range too, with both the Urus and E-PACE. What next, a G-Wagen? Let's hope there aren't too many more in the pipeline for the remaining handful of cars coming to Speed Champions in 2020. Can't wait for January and to get started building these sets.