LEGO Technic Land Rover Defender 42110 Released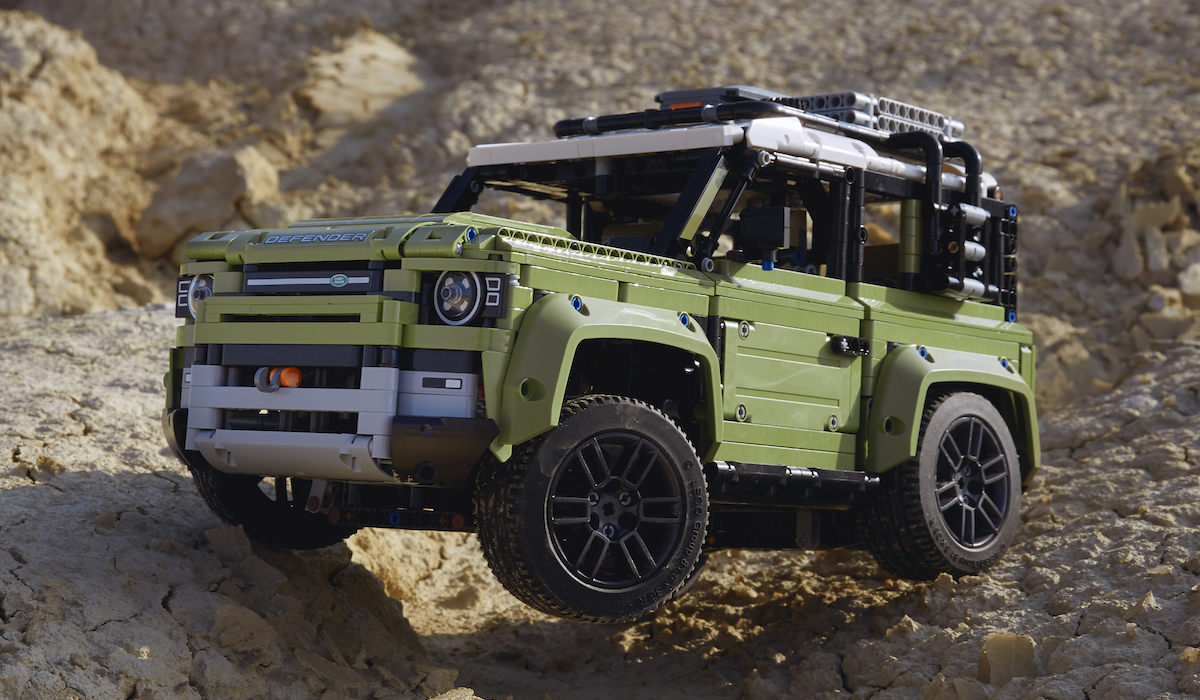 After having been initially leaked all the way back in June and announced at the start of September, we're finally seeing the LEGO Technic Land Rover Defender on store shelves across the world. To recap, the set is a real Technic showcase with a four wheel drive system containing three differentials, a gearbox and a straight six engine under the bonnet. At over 2,500 pieces the model complexity is high - this is one of the top 10 Technic sets ever released by piece count - and thanks to LEGO's modern approach to Technic of using body panels on the outside of the model to recreate the shape the model also captures the lines of Land Rover's new Defender well.
The model claims to have one of LEGO's most sophisticated gearboxes yet, and comes ready for adventure in this olive green colour. As with LEGO's ultimate series Technic cars (the 911 GT3 RS and Chiron) there are bespoke rims and panels to make the model stand out. It's a slight shame we aren't seeing an alternate rim design in the box to replicate the excellent steel wheels that have made a return on the real life new Defender model - maybe a talented MOC creator can find a solution there. There are only 35 or so stickers on the set too, which given it's size isn't too bad and they aren't critical to the look of the model.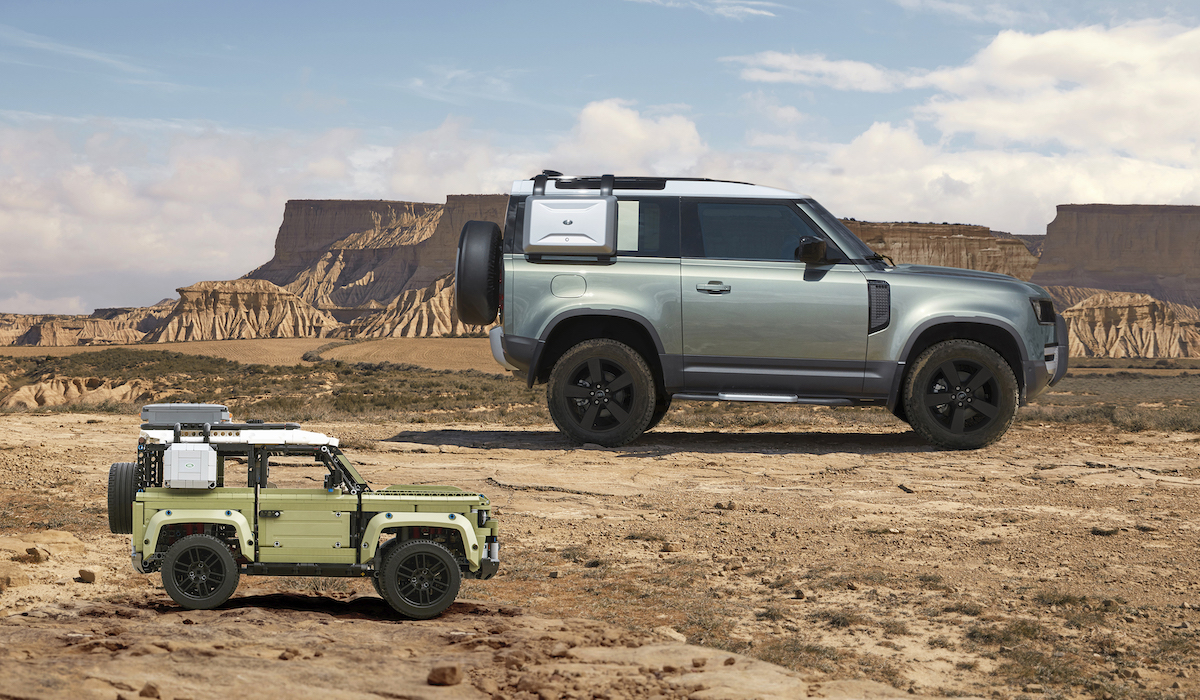 LEGO seem to be pleased with the release (although no doubt they were not too pleased about it leaking ahead of Jaguar Land Rover's release of the real vehicle).
Niels Henrik Horsted, Marketing Director at the LEGO Group, said: "With every LEGO element, children can build anything they can imagine. I'm very excited about this new model – a truly impressive job done by our LEGO Group designers. Together with Land Rover, we've blended elements, design and innovative engineering into a set that shows the boundless creativity of LEGO play, and that with LEGO Technic you can build for real."
The set retails for £159/US$199, making it good value against some of the ultimate series sets we've seen over the last few years (even though this contains complex mechanisms, like the gearbox, and a high piece count).