UK Supermarkets not stocking Speed Champions?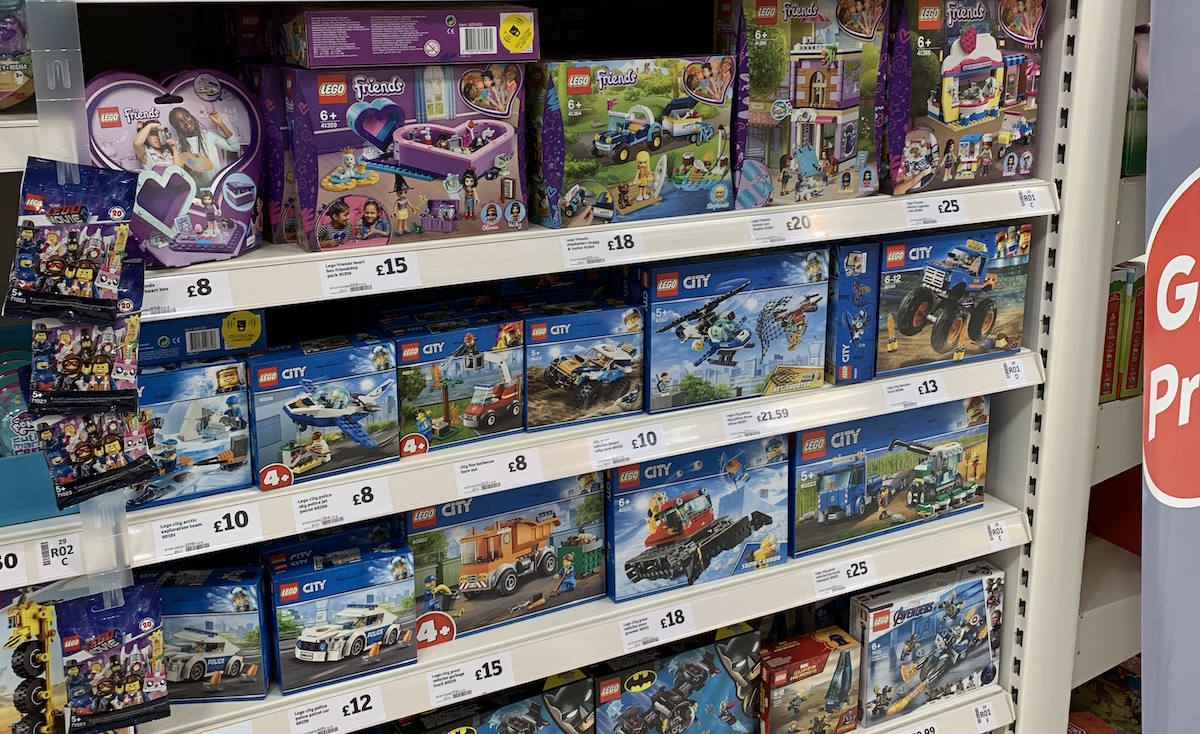 We are yet to receive any official confirmation of this, but early indications in Summer 2019 are looking like the major UK Supermarkets including Sainsburys and Tesco are beginning not to stock the latest SKUs in the Speed Champions range. We first started noticing this trend back in March and April 2019 when you could pick up the Ford Fiesta WRC on discount (£10 instead of the usual 12 or 14.99 RRP). Now we know the Fiesta WRC was not exactly the most desirable set in the range released this year, but slowly and across more locations we started to notice the Chevrolet ZL1 NASCAR and the Ferrari 488 GT car being found for similar discounts.
Come summer, when the LEGO free standing display units came into stores, the discounted ranges all went fully out of stock. It looks like the supermarkets have opted for more branded sets, with a lot of LEGO Movie 2 or Star Wars branded items being on display and on the lower end there are LEGO cities and DUPLO kits. I personally think the Star Wars range is oversaturated and has been for many years, hence why Disney are cutting the number of films coming out. However, the associated LEGO kits must still be a massive draw if, 2 years on from the last release, they are still bringing out new branded sets and pushing them over the cool new licensed Speed Champions sets.
Whether or not this will be a permanent thing is yet to be seen, but it could be due to the early 2019/ late 2018 models starting to go out of production and LEGO not pushing retailers to restock them, or it could be a case that sales of the individual cars weren't meeting expectations. Either way we'll check again in August, when the one new set for the second half of the year, the 1974 Porsche 911 Turbo, launches. It'll be interesting to see whether Speed Champions makes its way back to shelves with the return of individual car SKUs, or whether the Speed Champions range is going to be restricted to the more specialist toy stores for the foreseeable future. Stay tuned for updates.