24 Hours of Le Mans - GT Cars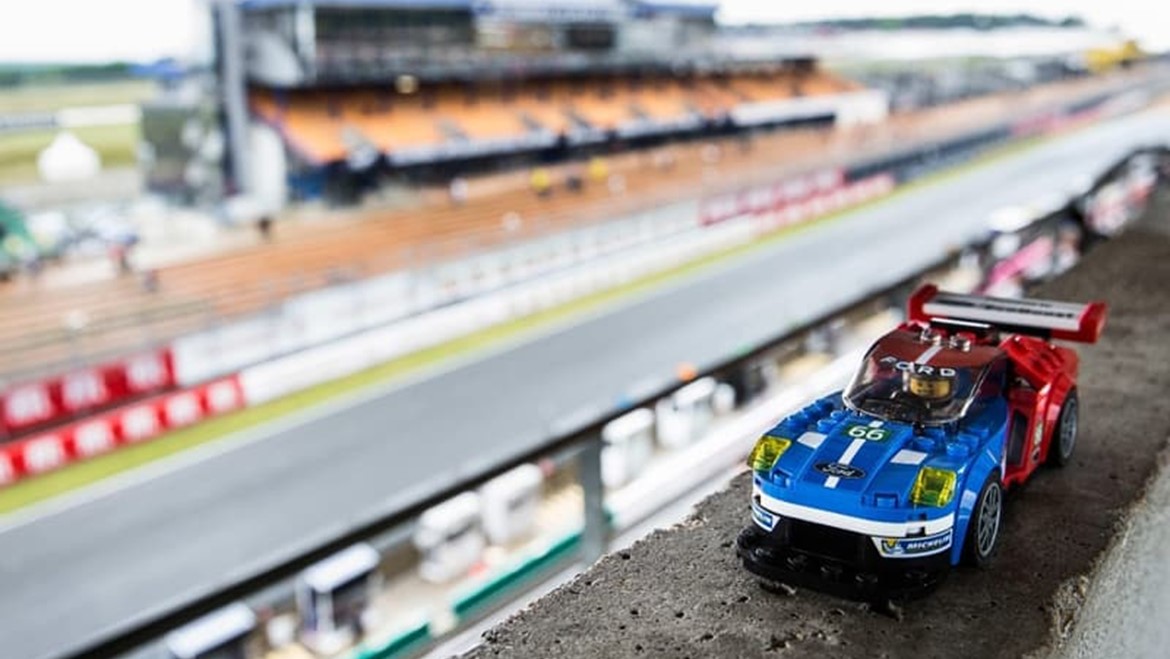 Usually I'd lead this section with Porsche as I'm a huge fan but LEGO themselves did a huge partnership with Ford around the GT in 2016 that we have to lead with (and it's where that awesome image at the top of the model at the actual Le Mans circuit came from!). In 2016 Ford and LEGO teased a combination set of the 2016 Ford GT and 1966 Ford GT40 Mark II, respective Le Mans winners in those years at the race, celebrating the 50 year anniversary of that very first win. At the same race where the set was teased, the #68 Ford GT won the race driven by Sébastien Bourdais, Joey Hand and Dirk Mueller. The set was eventually released in March 2017. One of this year's Le Mans class winners was a privateer entered Ford GT, so we can expect to see the car continuing - even with Ford withdrawing their official factory team.
It's almost impossible to write about GT racing without considering Porsche, with their strong partnership with LEGO and their insanely cool line of street cars based on GT models. The initial drop of Speed Champions included two Porsche GT cars - the contemporary 911 GT3 R Hybrid (997) and the 911 GT3 RSR (997) along with a pit wall. A more recent set (75888) has re-released the 911 RSR in it's 991 iteration in February 2018 alongside a street 3.0 Turbo, and as noted above, this matches the released 919 hybrid to really represent Porsche Motorsport's exit from GT racing in 2018.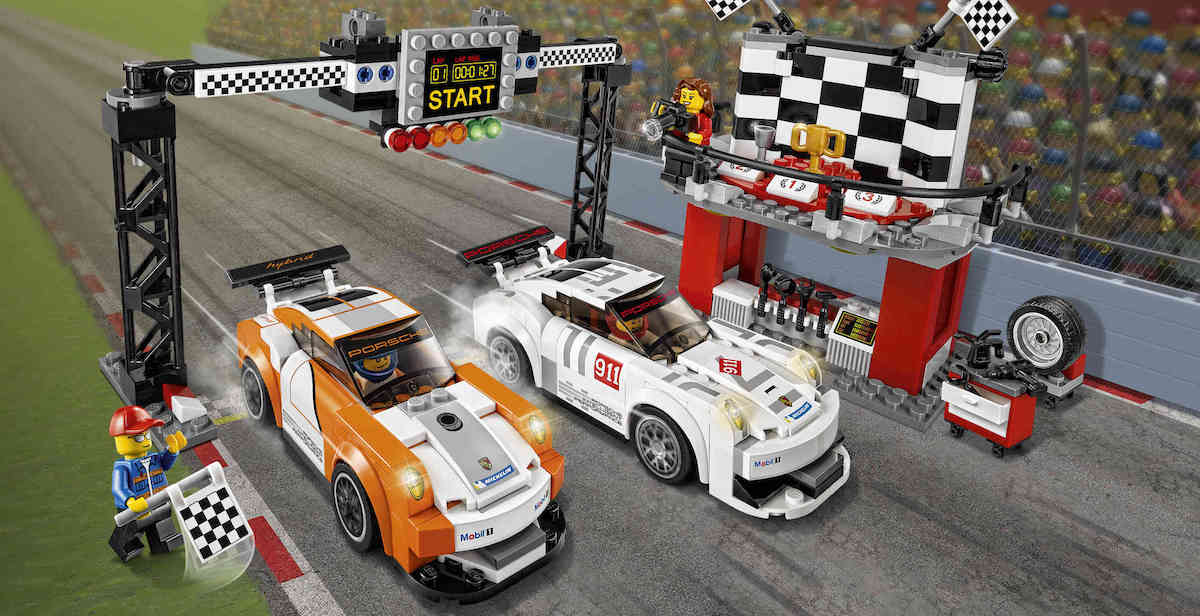 Ferrari have had plenty of GT cars, and were even the first to have one in the range, as part of the initial release with the 458 Italia GT2 (75908) all the way back in March 2015. This was followed up by the Ferrari 488 GT3 "Scuderia Corsa" 75886 in February 2018 and a month later with the 488 GTE featuring in the Ferrari Ultimate Garage (Set 75889), so fans of the 458 and 488 in GT racing have a great choice of sets for their shelves. The 488 is a Speed Champions version of the car that won the 2016 IMSA SportsCar series represented by AF Corse.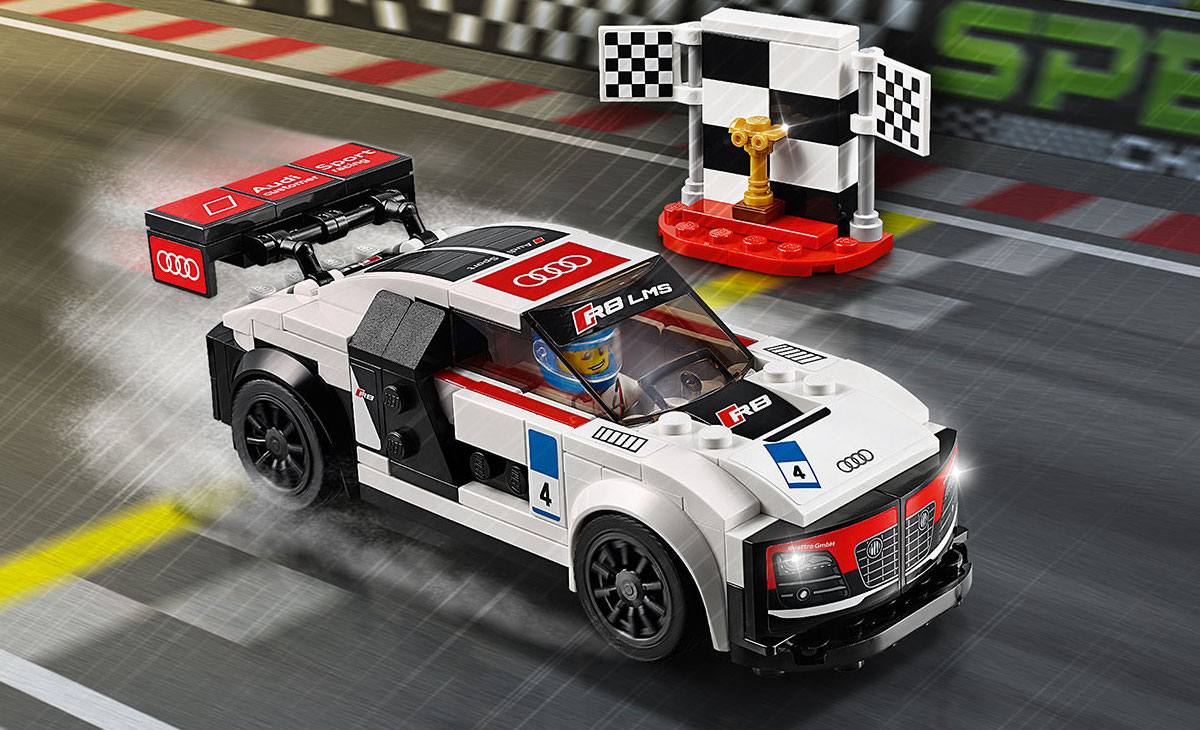 Moving on to manufacturers with less representation in this category Audi's period of Le Mans dominance is represented in GT by the Audi R8 LMS ultra set 75873 released in 2016. Mercedes also gain a passing mention with the Mercedes-AMG GT3 set 75877 released more recently - it's a great set, but Mercedes have entered it into the World Endurance Championship and hence, it's not competed at the 24 Hours of Le Mans. With Mercedes' history with the CLK GTR this seems like quite the oversight!
An honorary mention has to go to the Chevrolet Corvette Z06 set as while it's a street car it's an almost perfect match (bar a set of race stickers) for the Corvette Racing endurance car that's competed in Le Mans and the WEC for years now. With the Corvette going mid-engined as of July 2019, there'll probably be a change here too, so there's some possibility for a joint street car/Corvette Racing set in the future