LEGO Technic Ducati Panigale V4 R Announced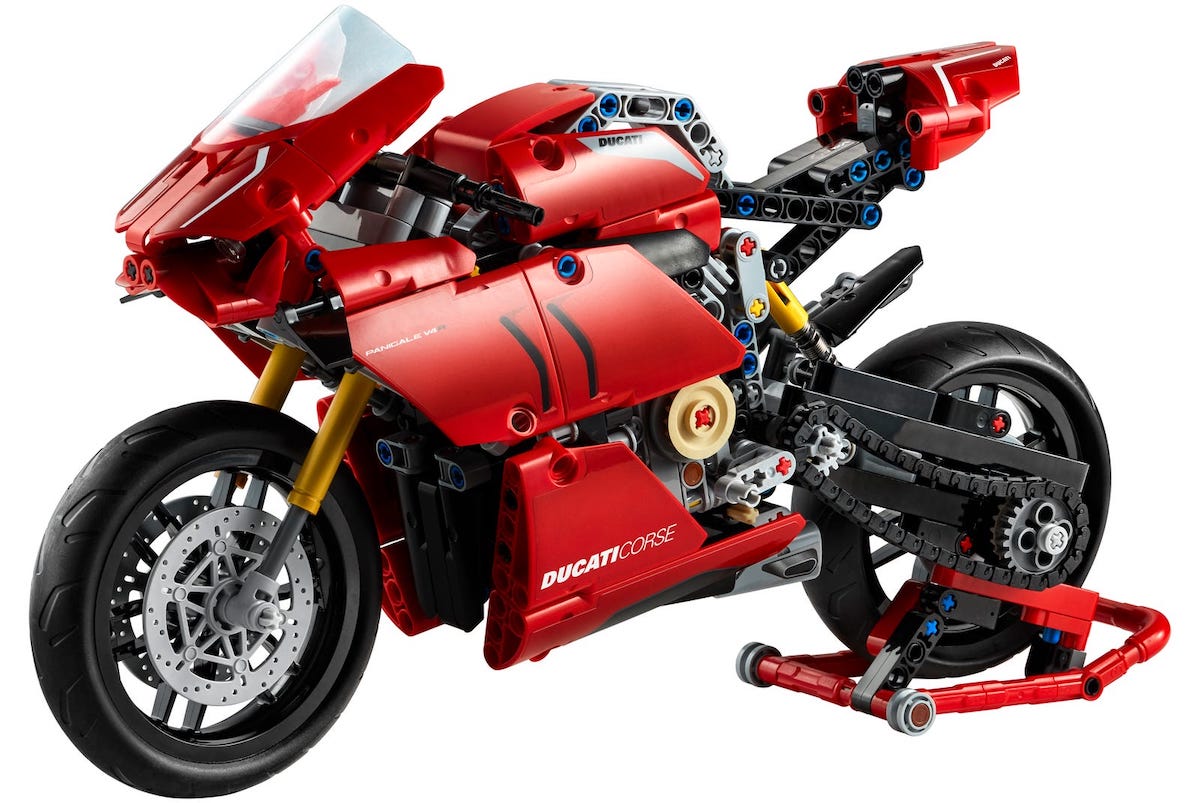 Following on from last year's LEGO Creator Expert Harley-Davidson Fat Boy, we're seeing the 2020 Motorcycle set that we found out about back in January - the Ducati Panigale V4 R. This time LEGO have gone with the Technic range for the set, using panels as fairings for the side of the set and having a number of built-out mechanical details, appropriate for a superbike like this one. The model is in Ducati's signature red colour, and has minimal stickering, as it's a street bike.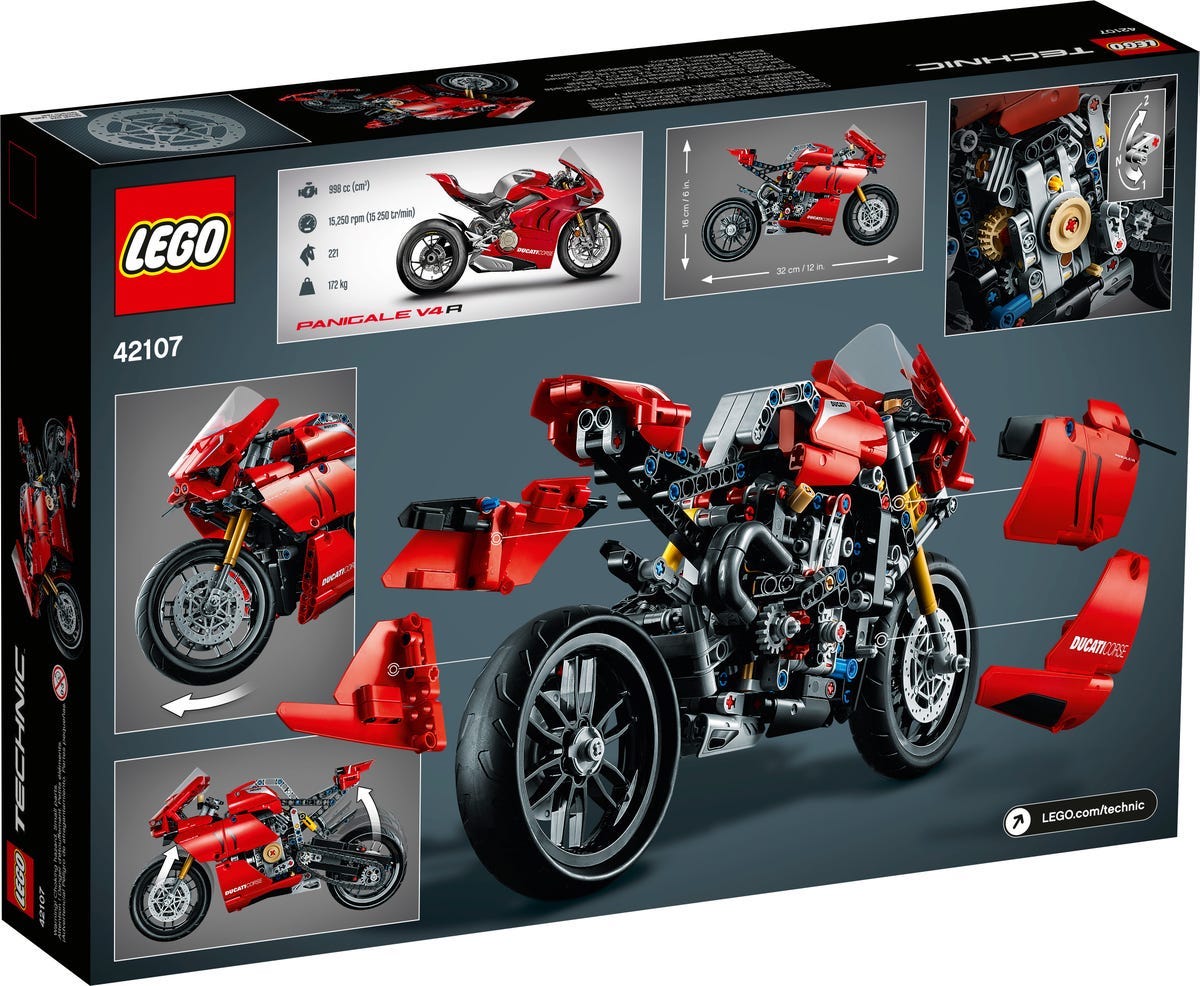 The bike this is based on is the 2018 release that followed on from the legendary Ducati 1299 Panigale. It runs on the Desmosedici engine, famed for being a limited run of street bikes that were genuinely based on the MotoGP bikes and pretty much unrideable for anyone who isn't a talented motorbike rider. Clearly LEGO didn't want to go too far back in time with their agreement with Ducati and what we have been given is pretty much the brochure example of a V4 Panigale straight from the showroom, with minimal stickers and decals and a main focus on the engine and structure of the bike.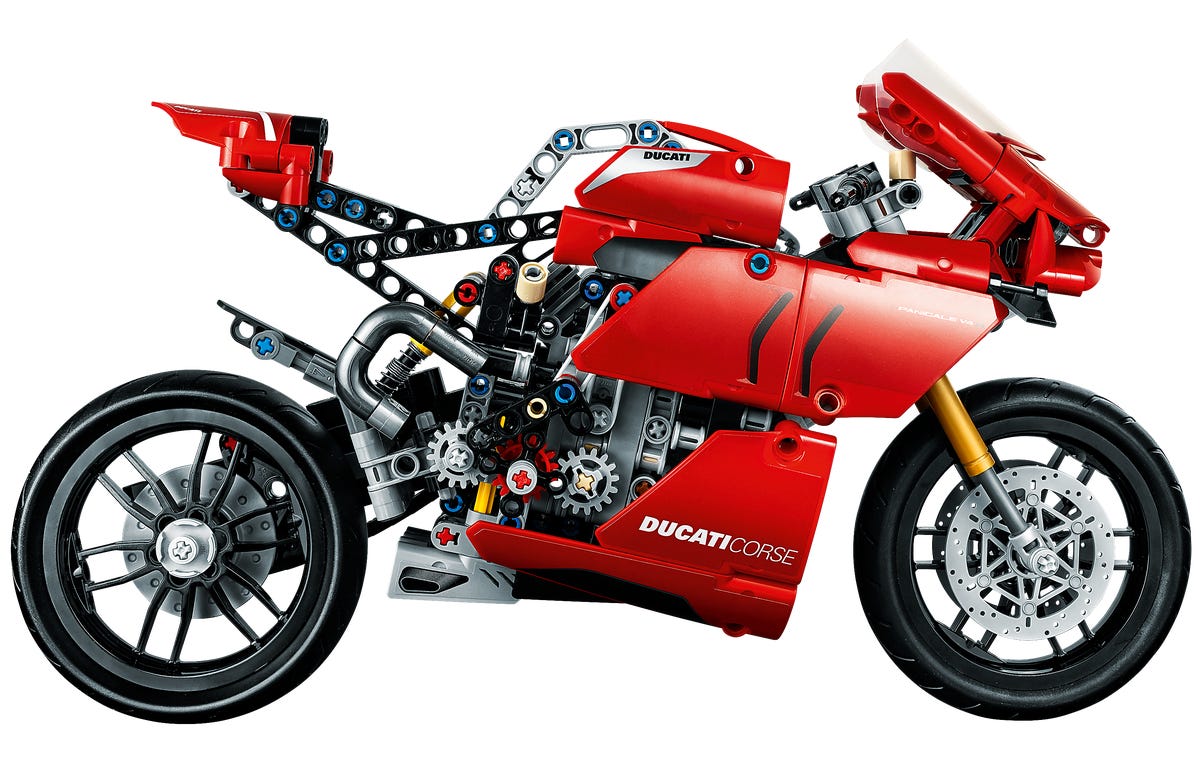 Custom wheel rims have been added to the set to give it a real menacing look and it's got a fair price tag to go with it. As with the Fast & Furious models, despite Coronavirus no doubt affecting the LEGO supply chain, the launch of this model online will still go ahead as it has clearly already had a large production run.
True to form for a Technic model, there's plenty of complexity in the model - with brakes, suspension, steering and LEGO's first fully functioning motorcycle gearbox present in this set. A real highlight for Technic fans will probably be that gearbox along with the V4 engine fit into such a compact model - there's been real effort to match the packaging challenges of the real bike. There's also a kickstand (necessary for display!) and fairings, exhaust and a replica of the dashboard. It's not insubstantial either - being about a foot long (32cm), 6 inches high (16cm) and 3 inches (8cm) wide.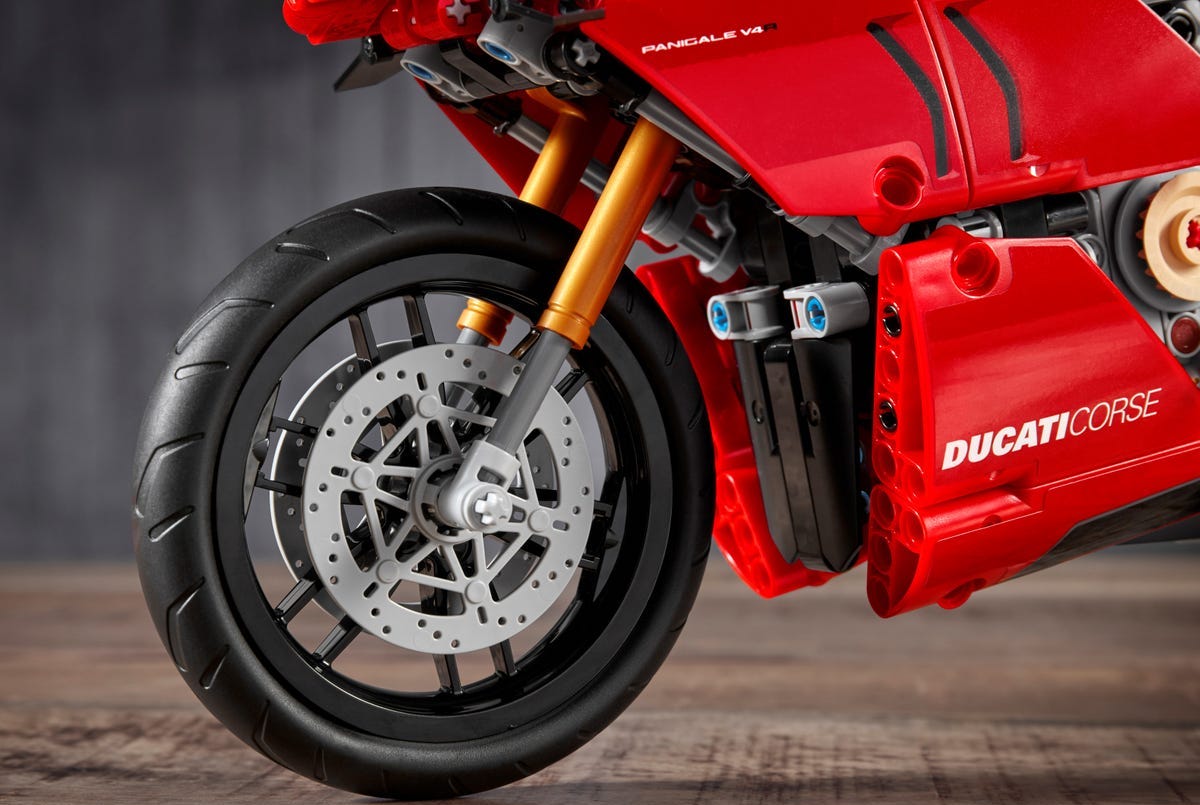 LEGO have done a number of licenced motorcycle sets, last year's Harley-Davidson and in a similar vein to this Ducati, the BMW R 1200 GS Adventure (set 42063). The BMW R 1200 was a motocross-style Technic set, with a similar retail price to this superbike and a similar piece count - with prices of that set being over $200 now, it's clear these sets attract the attention of the collectors. It's unsurprising to see LEGO do a Ducati bike, as the Italian manufacturer is actually part of the Volkswagen-Audi Group (VAG) and is actually directly owned by Lamborghini - which must have made sorting out this year's licencing for the upcoming Lamborghini supercar UCS set straightforward.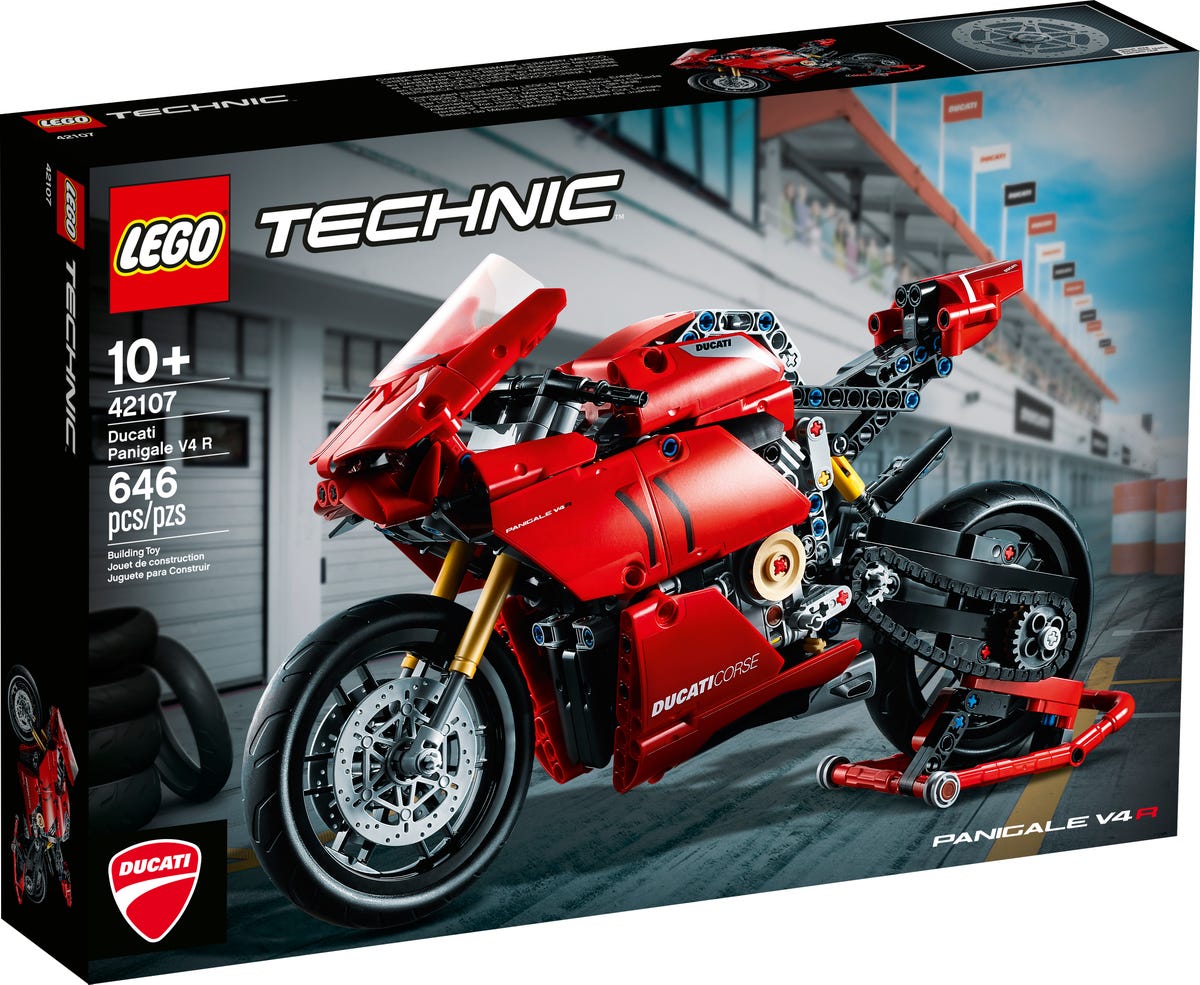 The Ducati Technic set 42107 set itself is $69.99 USD/$99.99 CAD/£54.99 GBP and, at least in Canada, is showing shipping August 1, 2020.