LEGO Technic Fast and Furious Dom's Dodge Charger Set 42111 Announced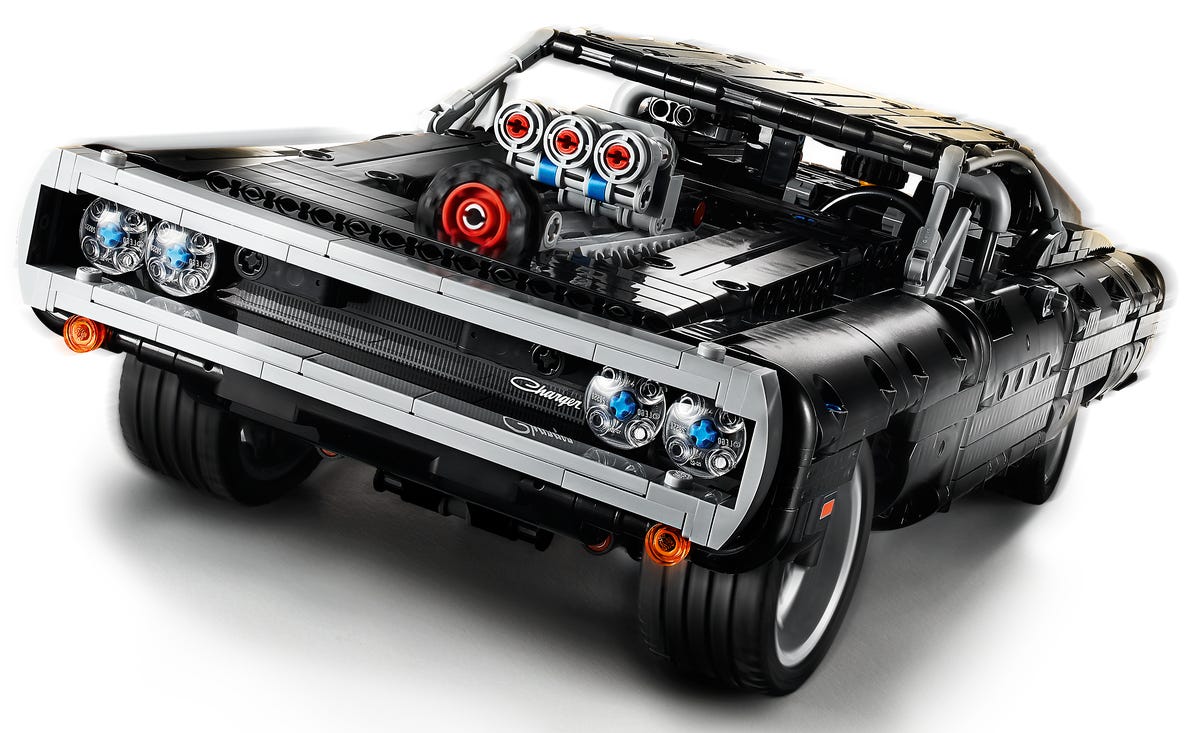 After getting the mildest of hints about a Fast and Furious LEGO Technic set at the Nuremberg toy show in January, basically just a Technic logo alongside the Fast and the Furious one, we're seeing the announcement of this set today - Dom Toretto's Dodge Charger from the movie series. We weren't sure whether we'd see this set announced, with the film co-promotion this set was due to go with now being delayed until April 2021.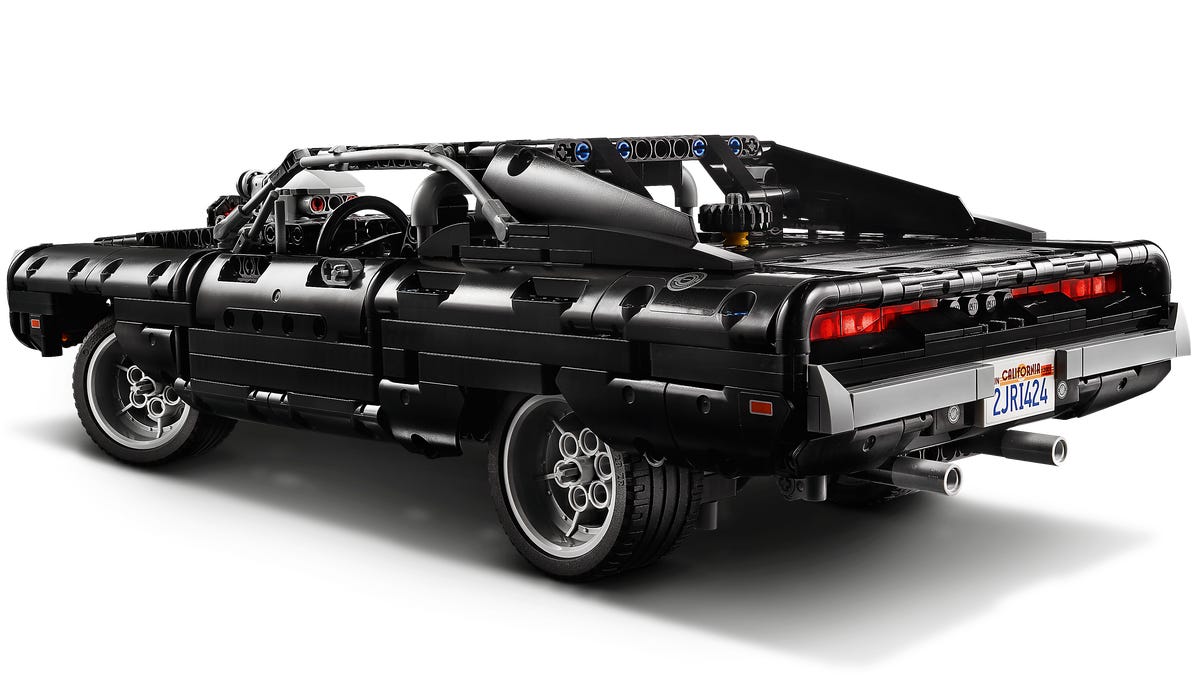 This set is a 1:13 replica of the Dodge Charger driven by Dom Toretto (Vin Diesel's character) in the Fast and Furious movies. This is LEGO's first time licencing with the Fast and Furious movie franchise, tapping in to tuner car culture as they continue to pump out Technic car vehicles. Lots of peopel were thinking this set would be negatively affected by being a Technic set in terms of realism, compared to say the LEGO Creator Mustang, but LEGO have done a great job finishing all the surfaces and capturing the look of the 70's Charger. There's even a old-school California licence plate on the model.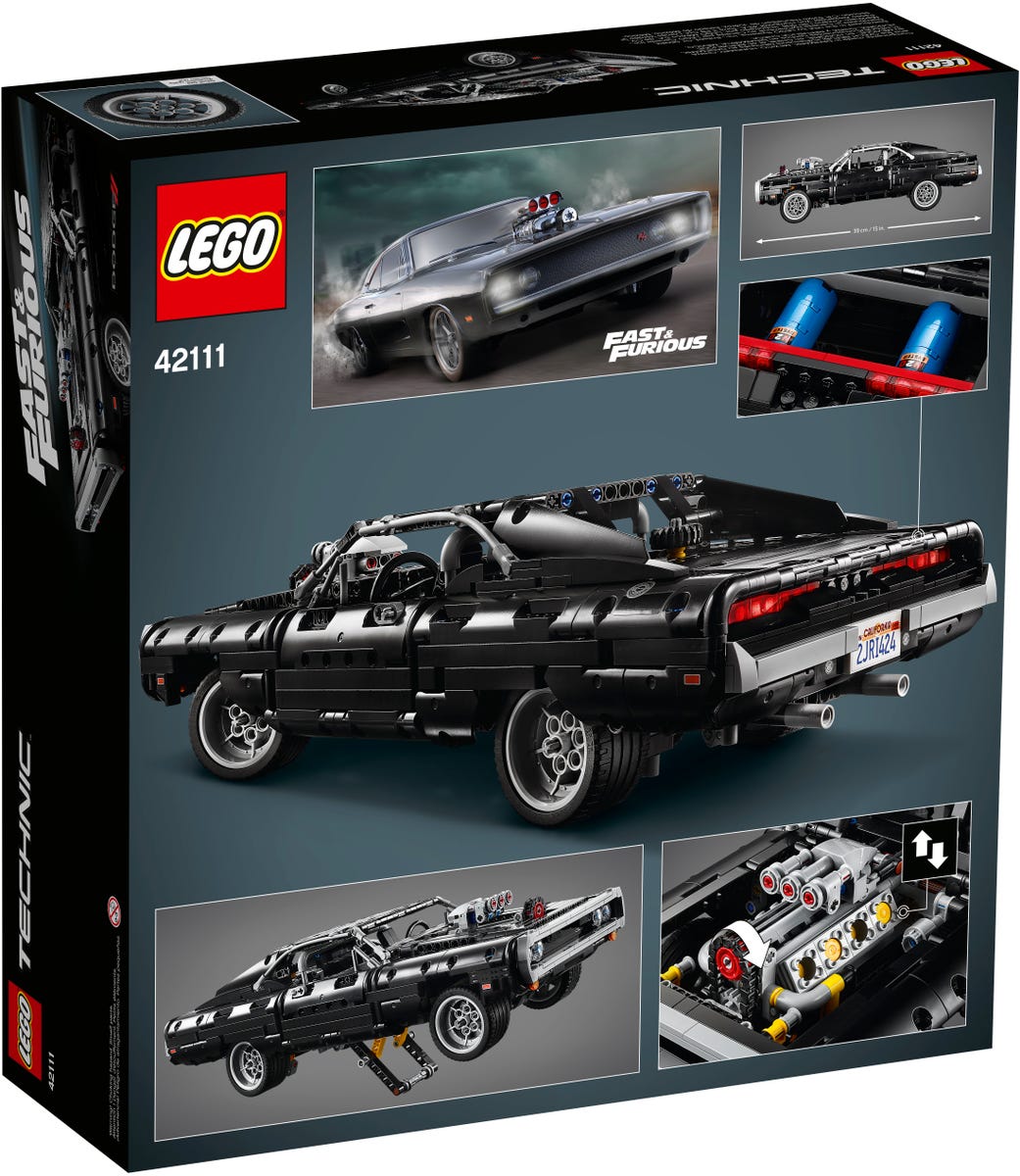 This isn't LEGO's first attempt at this vehicle, with the Speed Champions 70s Dodge Charger R/T in a twin back back in 2018, but it's fair to say there's not much overlap between the two. Being a Technic model, naturally this set includes a whole lot of working functionality with a V8 engine with piston movement, complex wishbone suspension and what LEGO have described as an air blower, that may be a supercharger? The iconic engine sticking through bonnet look gives this a muscle car look right from the beginning (more so than the creator Mustang).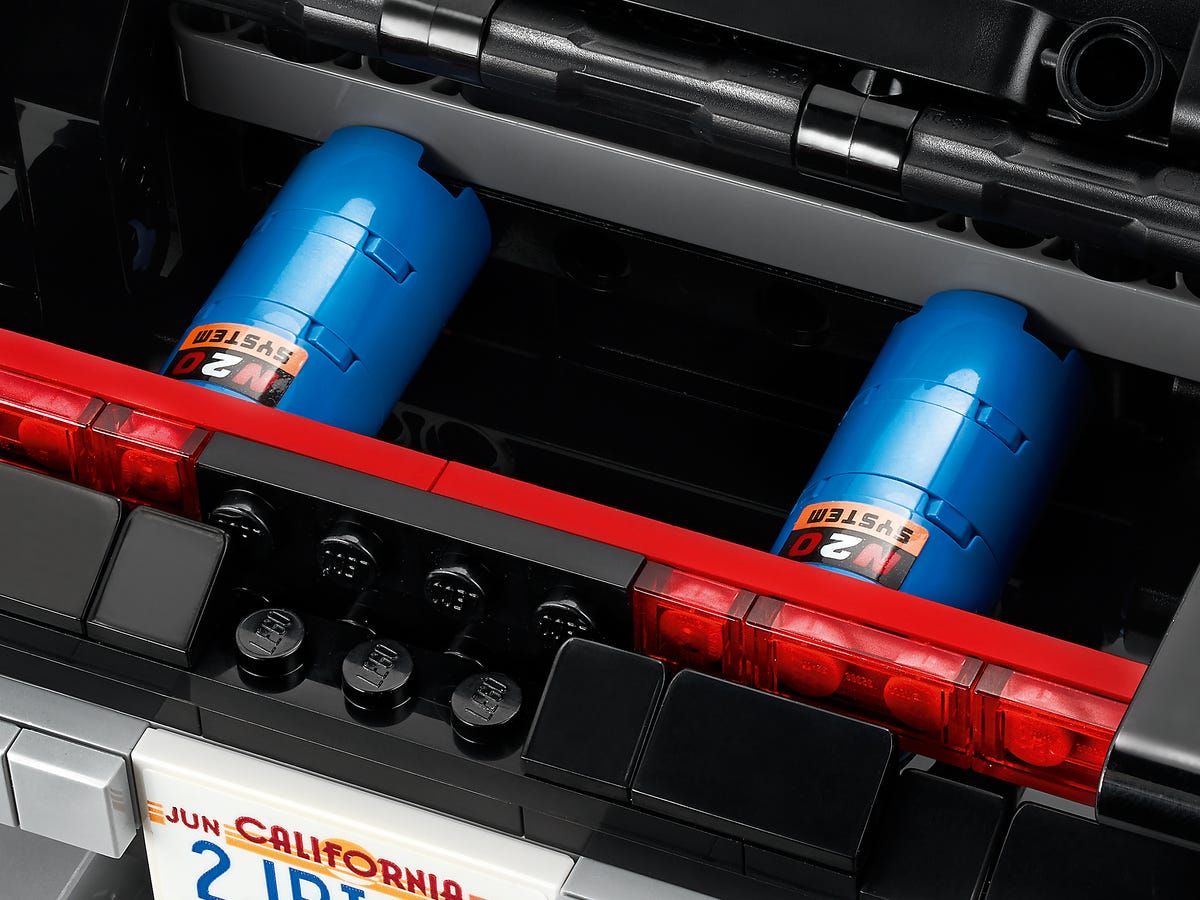 LEGO even included Nitrous Oxide (NO2) bottles in trunk of the model, a classic Fast and Furious trope, and one that ties this model back to the film more effectively, not to mention the one in the cabin alongside the driver. As we'd expect, the set is smaller than the UCS series cars (GT3RS and Veyron) but larger than the cars that are compatible with the car transporter (being 16cm wide instead of 12cm), like the Chevrolet Corvette ZR1. The wheel rims here are classic Technic and give the set a nostalgic feel from the Technic models of old. As a nod to how this model can be displayed, LEGO have included a wheelie stand underneath the model so that it can be displayed in a elevated position.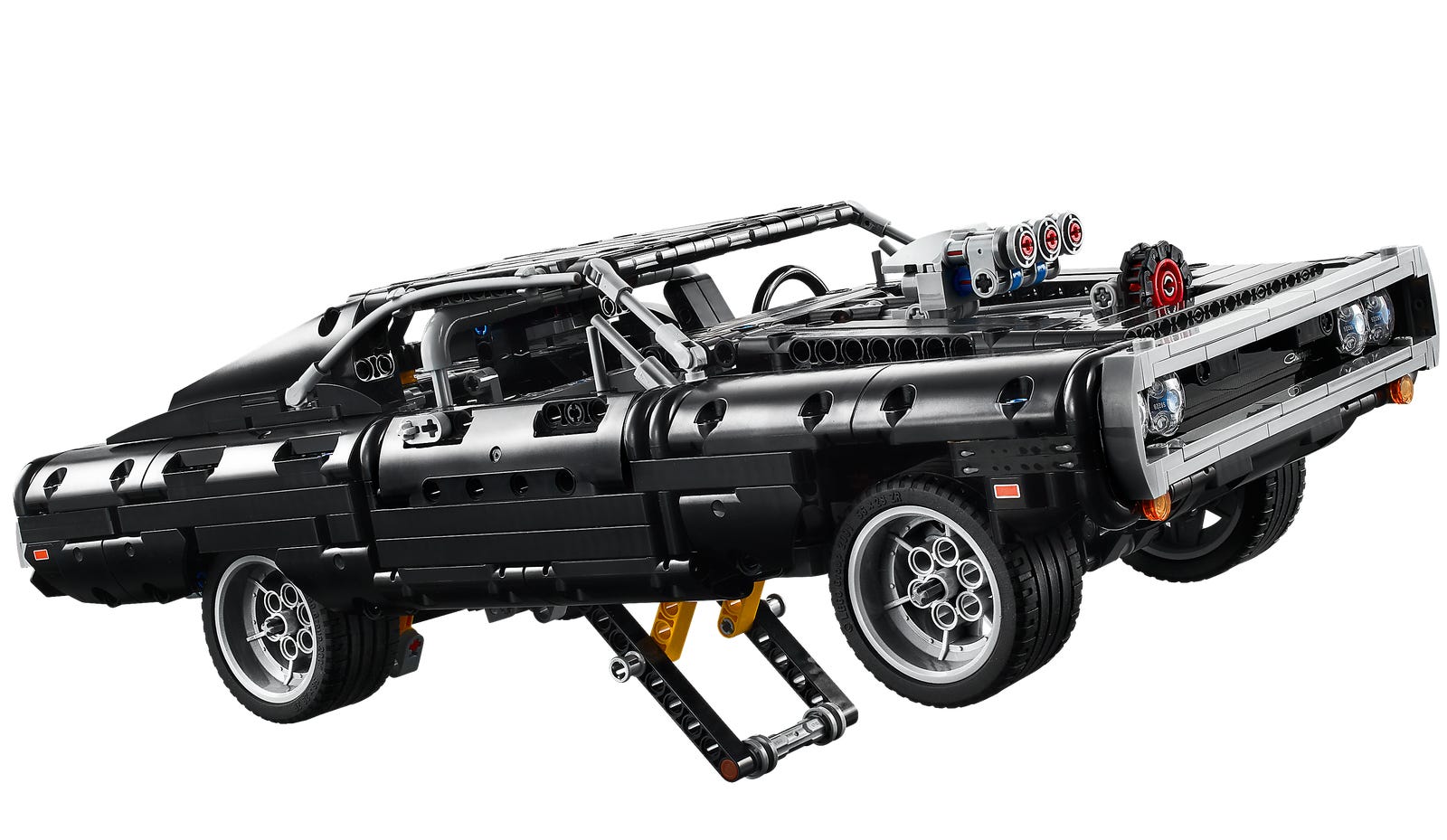 The set is available to pre-order from March 30, 2020 and will be available from April 27, 2020. We'd say in-store, but that's relatively unlikely at this point with the COVID-19 outbreak - best to order this online from your favourite retailer - it's already up for pre-order on LEGO.com. At 89.99 GBP/139.99 CAD this is definitely an affordable set for the piece count and given the licence, and given a lot of people are stuck indoors, it could be just the way to brighten up your April.