LEGO Technic Top Gear Rally Car 42109 Revealed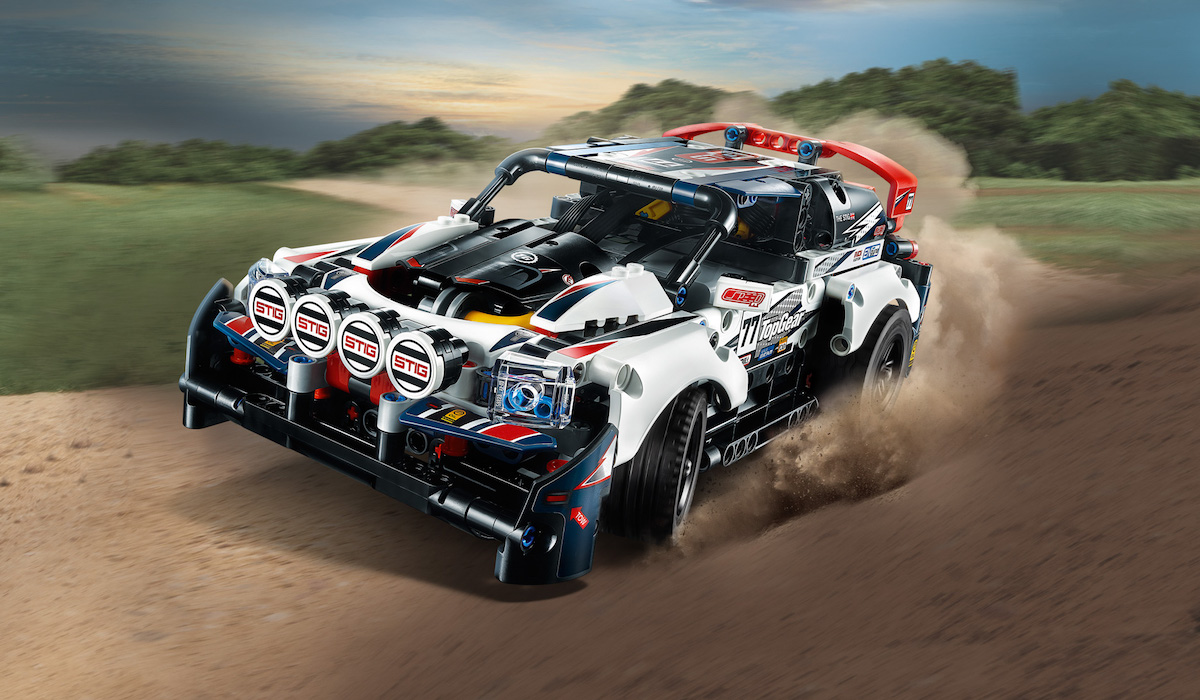 With the Los Angeles Autoshow just starting, LEGO have chosen today to reveal the previously announced Technic Top Gear Rally Car set. While there were some rumours this set would resemble a Lancia Delta Integrale, the finished item has come out without a manufacturer branding. The main highlight of the set is the Technic Control+ app based remote control using Bluetooth. The set has 463 pieces and is going to cost US$ 129.99 / UK£ 124.99, becoming available on Boxing Day - 26th December 2019. The app control is so significant to LEGO in this set that the official name actually includes it - "App-Controlled Top Gear Rally Car". The box art is a nice touch too, resembling the off-road track built at Dunsfold park for the Top Gear which started with the "Star in a Rally-Cross Car" segment.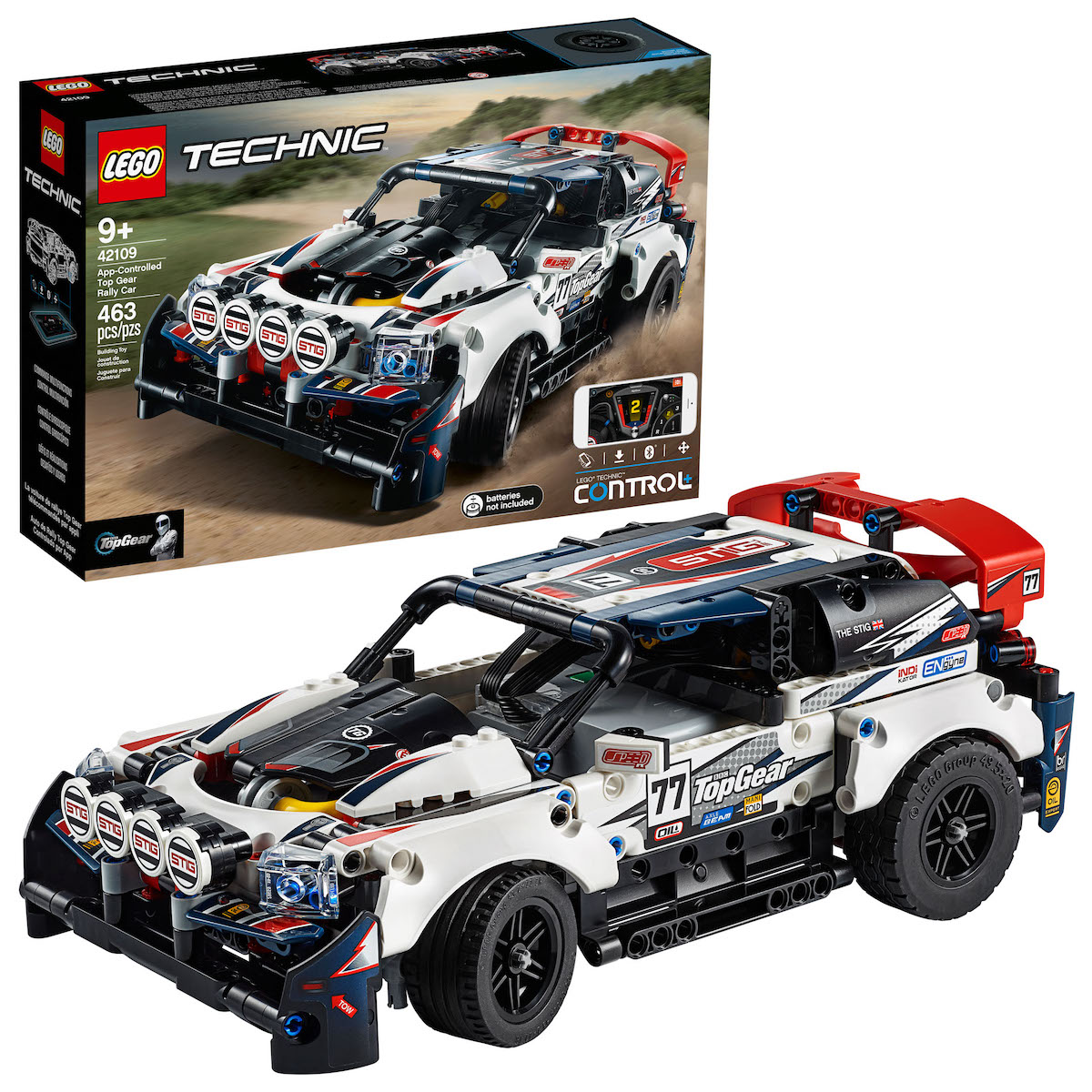 In terms of appearance, it's a hatchback style car with, as rumoured, the Control+ electronics mounted inside the cockpit. The tyres indicate this vehicle is at the same scale as the Technic Chevrolet Corvette ZR1 set from earlier in the year, so it may even be compatible with the Car Transporter - we'll have to wait and see. This new scale for LEGO Technic vehicles is intriguing as we may be seeing the beginning of a whole series of manufacturer tie ins at this scale.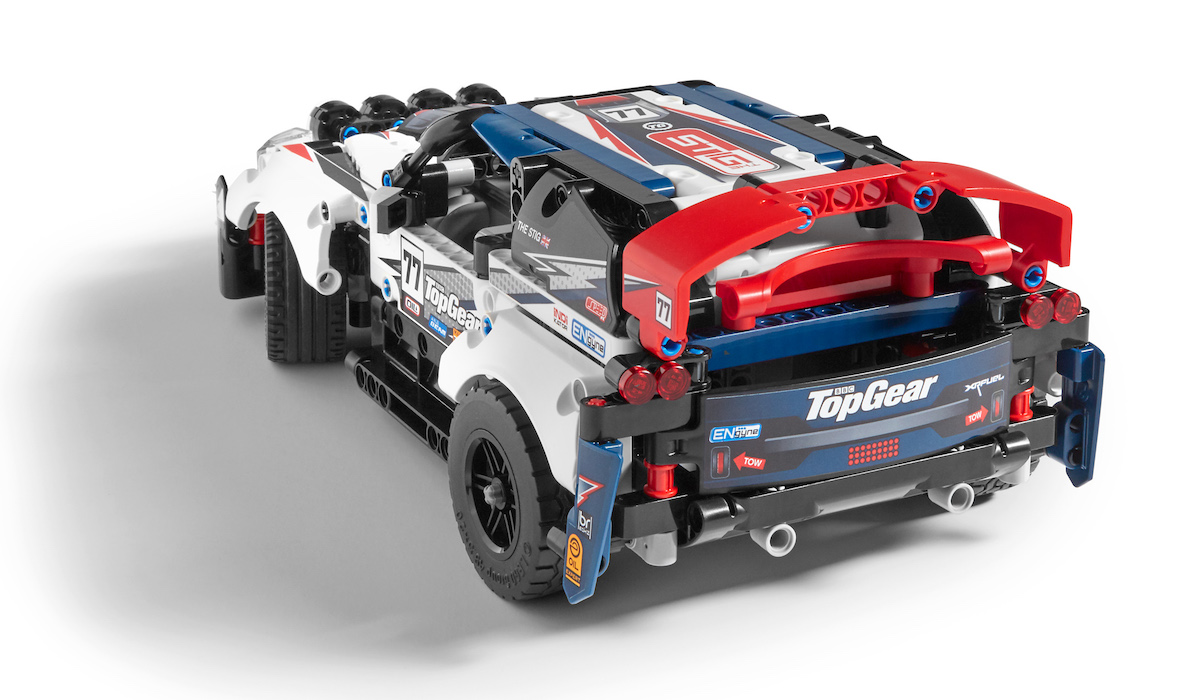 There's a row of spotlights mounted across the front, each saying "Stig" - a reference to the Top Gear character never found without his helmet (Fun fact: LEGO made an official Top Gear Stig keyring around a year before the launch of the Speed Champions line, leading to much speculation of Top Gear being a tie in for that brand). The car is #77, and there's some mild Top Gear branding on the sides and back of the vehicle. Whether we'll see some kind of real world tie in for this vehicle, or a feature on the show remains to be seen until it comes back for a new series. The BBC are traditionally very against product placement on shows so any clear tie-ins between the show on air and this set would be surprising.
In terms of the R/C and Control+ hardware included there are two motors and a 'bluetooth smart hub' in the set. There's some speed and tilt logging functionality built into the Control+ app alongside the control itself, and these protocols are actually open - apparently 3rd party developers can build controls for the protocol if you're a Technic fan you can expect to get more use out of these components. There's a decent amount of build detail to go along with the stickers, even with the low piece count (given Speed Champions are up to 220+ pieces, a Technic set at 460 is definitely low!). It's safe to assume there aren't lots of hidden mechanisms under this bodywork. Those chunky tyres should give the set half a chance off-road, but I'm not sure this would be much of a match against something like a Tamiya R/C set.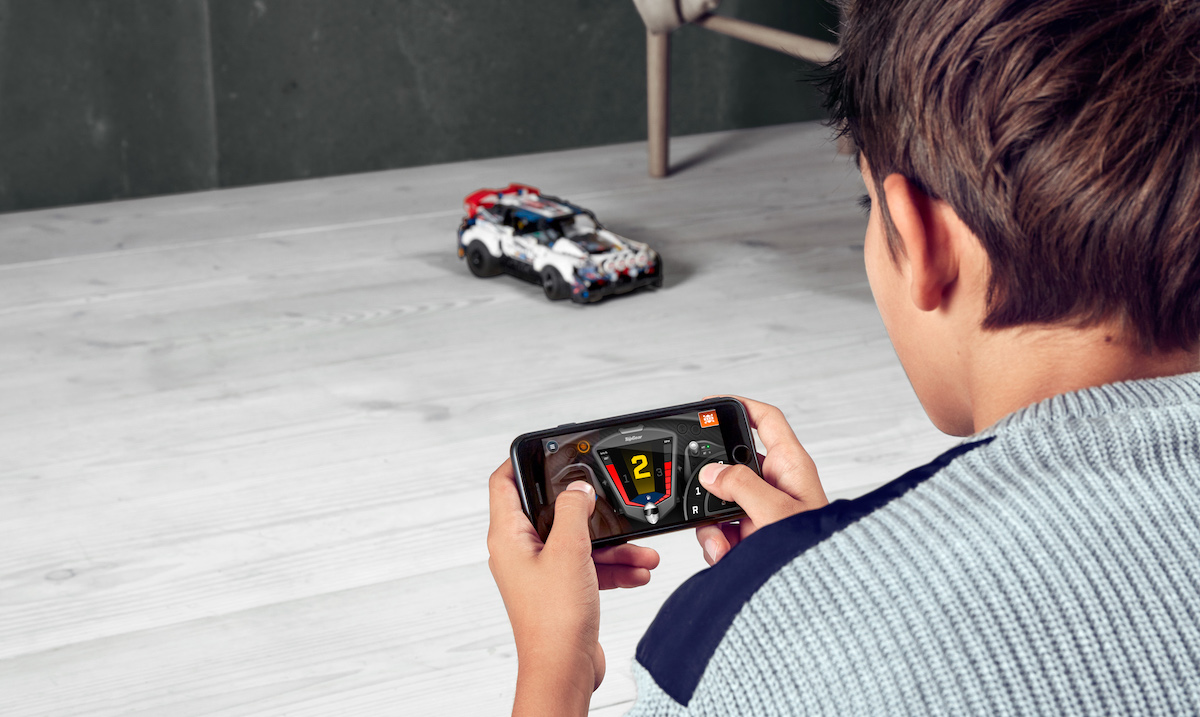 The initial online reviews have been mixed, calling out the high price for very low number of parts - for the LEGO enthusiast community this makes sense, as they're looking at this set more as LEGO Technic than a remote control car. When considering the likely competition for presents or kids spending Christmas money the value for money doesn't seem too bad, especially given the app-based remote control angle. It does seem a bit of a missed opportunity to produce a set of something like Top Gear's Track-tor rather than a generic hatchback rally car, but it feels like this may have been a late co-branding opportunity (despite the reports of months of work between the BBC and LEGO). The official quote from Jason Easy, Head of Licensing UK, BBC Studios does suggest this has been a significant collaboration:
It's exciting to have collaborated with LEGO Technic on this and it's a very natural fit for the Top Gear brand. The LEGO Technic Top Gear Rally Car is the result of several months hard work from the LEGO and BBC Studios teams and we can't wait to see it on the shelves soon
We don't have long to wait to see this set on store shelves, just over a month and into the holiday season. With lots of announcements expected from LEGO (we're still missing 3 Speed Champions sets that are most likely being released on January 1st!) it'll be interesting to see where a set like this ends up on people's wish lists.