Xbox One Forza Horizon 4 LEGO Speed Champions Bundles Announced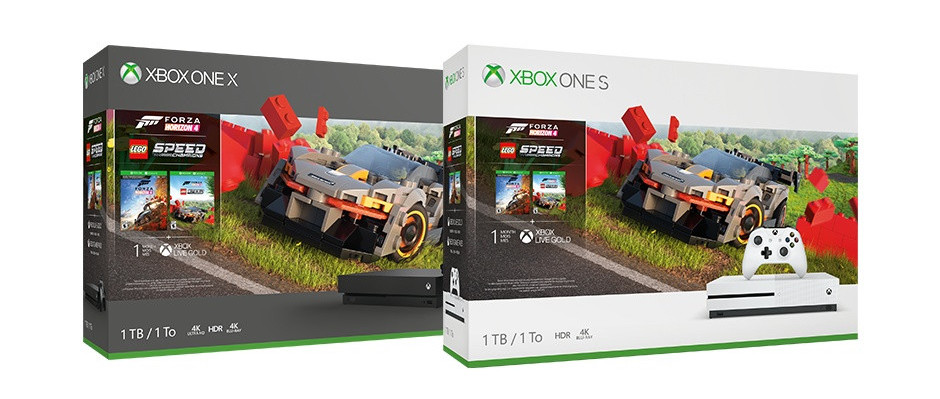 Microsoft announced today the availability of new Xbox One X and Xbox One S bundles including Forza Horizon 4 with the LEGO Speed Champions expansion. Alongside an introductory 1 month Xbox Game Pass with 100 additional games and a 1 month trial for Xbox Live Gold to play, this is a great way to get started playing the Speed Champions expansion if you haven't so far.
We assume this is probably replacing the current Forza Horizon 4 bundle of the system and including the DLC which is a nice touch. As you can see, updated box art for the bundle features the Speed Champions McLaren Senna and is specific to the LEGO Horizon 4 expansion - no doubt this system will be a hot seller this holiday season.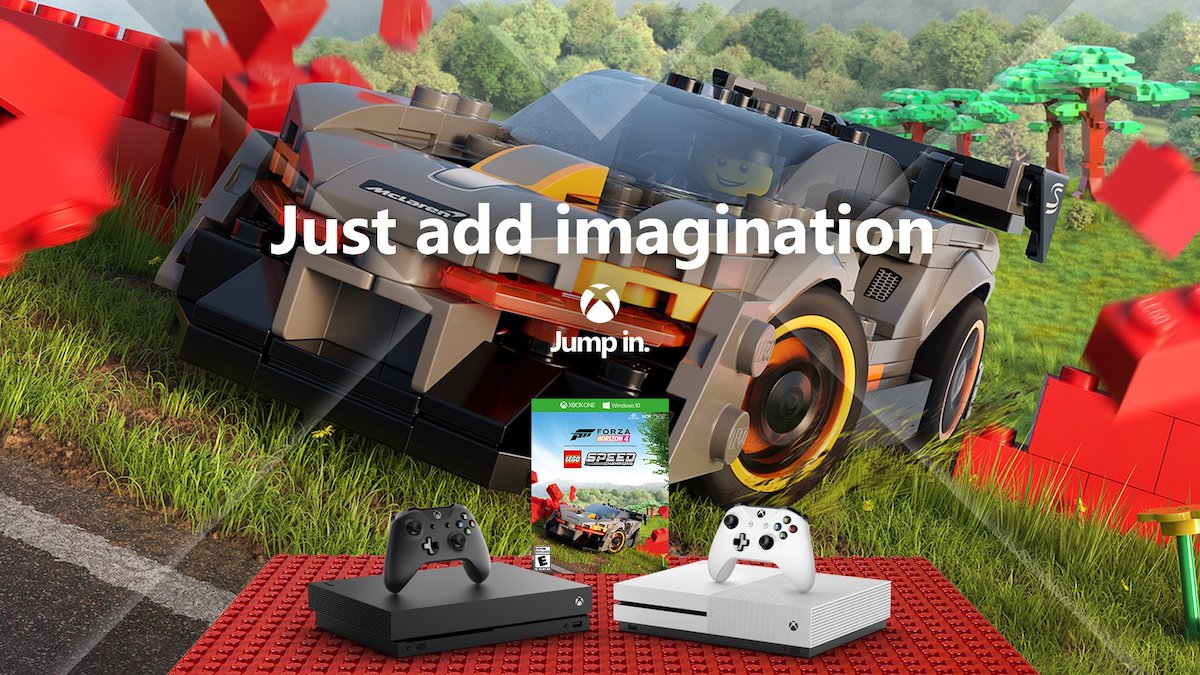 The Xbox One X bundle will retail at US$299 and the Xbox One S bundle will retail at US$499 and are available from today at participating retailers (you might want to check ahead, as this will probably take a little while to get into stock.)
We're still waiting to see any additional DLC for the LEGO Speed Champions expansion - it would make a lot of sense for additional vehicles to become available either from the Speed Champions back catalogue (Bugatti Chiron anyone?) or from as yet unannounced 2020 Speed Champions models . If LEGO and Playground Games really aren't going to add any more cars to the Speed Champions DLC that'll be quite a shame. Here's hoping to a few additional cars added to the expansion over the holiday season to go with this bundle!