2020 LEGO Technic Set Numbers and Rumours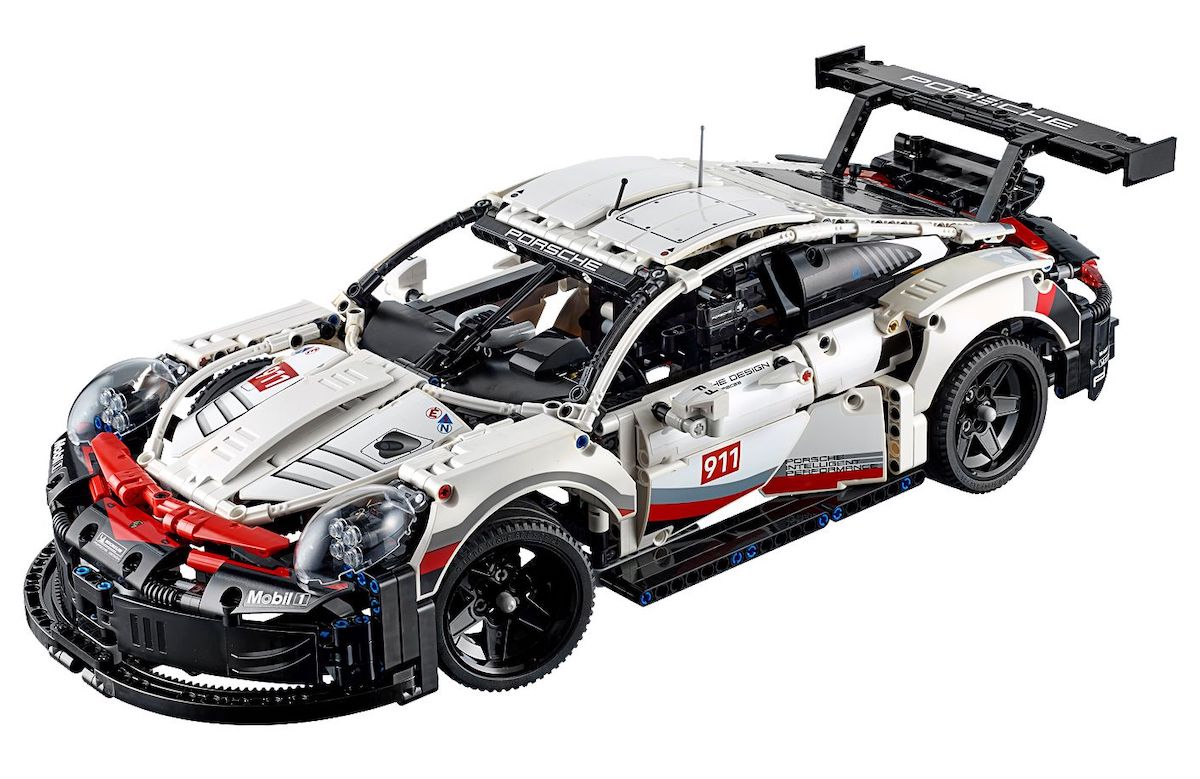 Following on from yesterday's post about the LEGO Technic Defender (set 42110) that we're expecting to see before the end of the year, our sleuthing around the web turned up some tips about upcoming LEGO Technic sets across the 1st and 2nd half of 2020.
Being a Speed Champions focused website, we're taking more interest in the supposed vehicles out of the sets. In the first half of 2020 we're expecting a flagship set being a remote control car bigger in size than the Technic Remote-Controlled Stunt Racer 42095 with a licence (i.e. based on a real vehicle). This set is estimated at 463 pieces.
The full list of 2020 Technic and the currently known set themes are below, we're assuming the sets without known piece counts right now are likely to be 2nd half 2020 sets.
42101 Buggy (4w), 117 pieces
42102 Mini Claas Xerion (Tractor), 130 pieces
42013 Dragster (Pb1), 225 pieces
42104 Race Truck (Pb2), 227 pieces
42105 Boat, 404 pieces
42106 Stunt Show Truck & Bike, 610 pieces
42107 2W, unknown
42108 Mobile Crane (Construction), 1292 pieces
42109 R-Car Licenced RC Car (1HY Flagship), 463 pieces (Update: This is the 42109 Top Gear Lancia Delta Rally Car)
42111 Entertainer, unknown
42112 Truck, unknown
42114 2HY Flagship, unknown
42115 Ultimate, unknown
Every year has seen at least one licensed Technic set. The 42102 Claas Xerion mini meets this trend (130 pieces is small for Technic though) and follows a trend of releasing previous Technic Sets in the Claas line with the 1977 piece Claas Xerion 5000 Trac VC set released in 2016. Technic sets with sub-150 pieces can be very limited in detail, the Mini Tow Truck (set 9390) was meant to be representative of a Unimog, but doesn't really capture any defining details. The current City Forest Tractor (set 60181) gives us a good idea what to expect with a few variations.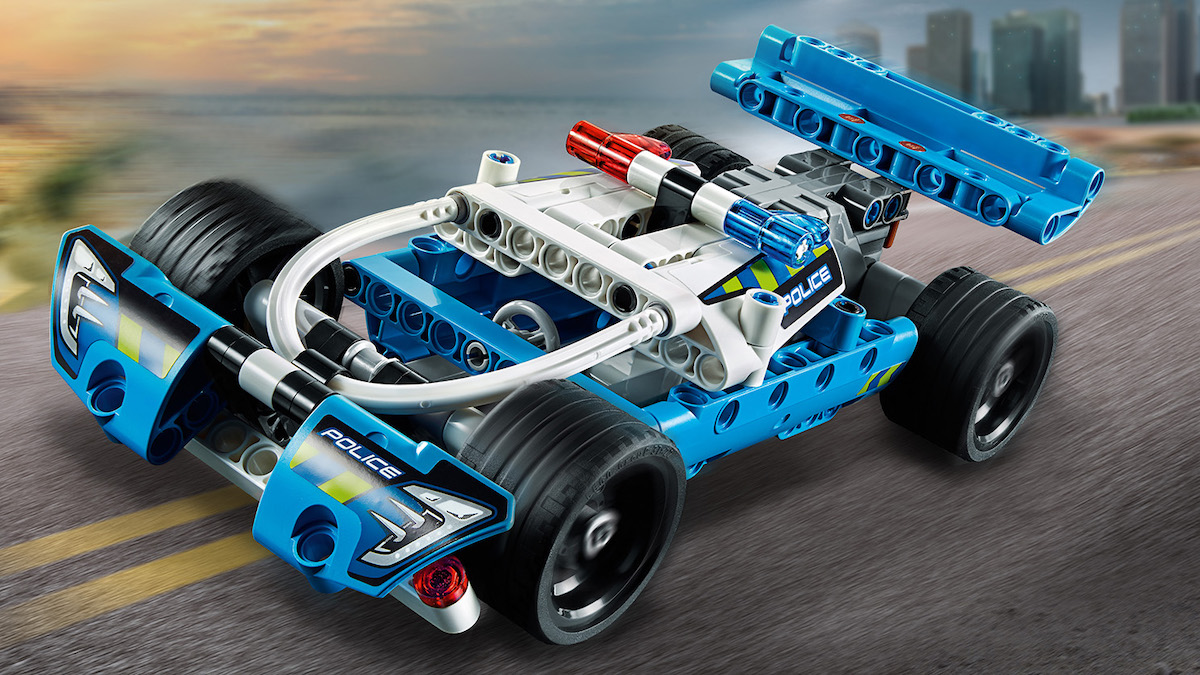 The Dragster 42013 (Pb1) and Race Truck 42014 (Pb2) sets are most likely generic pullback models, much like the current WHACK! 42073, Bash! 42073, Getaway Truck 42090 and Police Pursuit 42091 sets. The piece count has gone up, from around 140 to 225/227 so potentially the sets have more detail.
Could we see more vehicle sets compatible with the transporter? The 579 piece Technic Chevrolet Corvette ZR1 released this year was compatible so based on the known piece counts, we'll be waiting until the second half oto find out. I'd be interested to see if the Stunt Show Truck and Bike ends up being a Pick-up truck and trailer set, similar to the City Pick-up and ATV set 60148.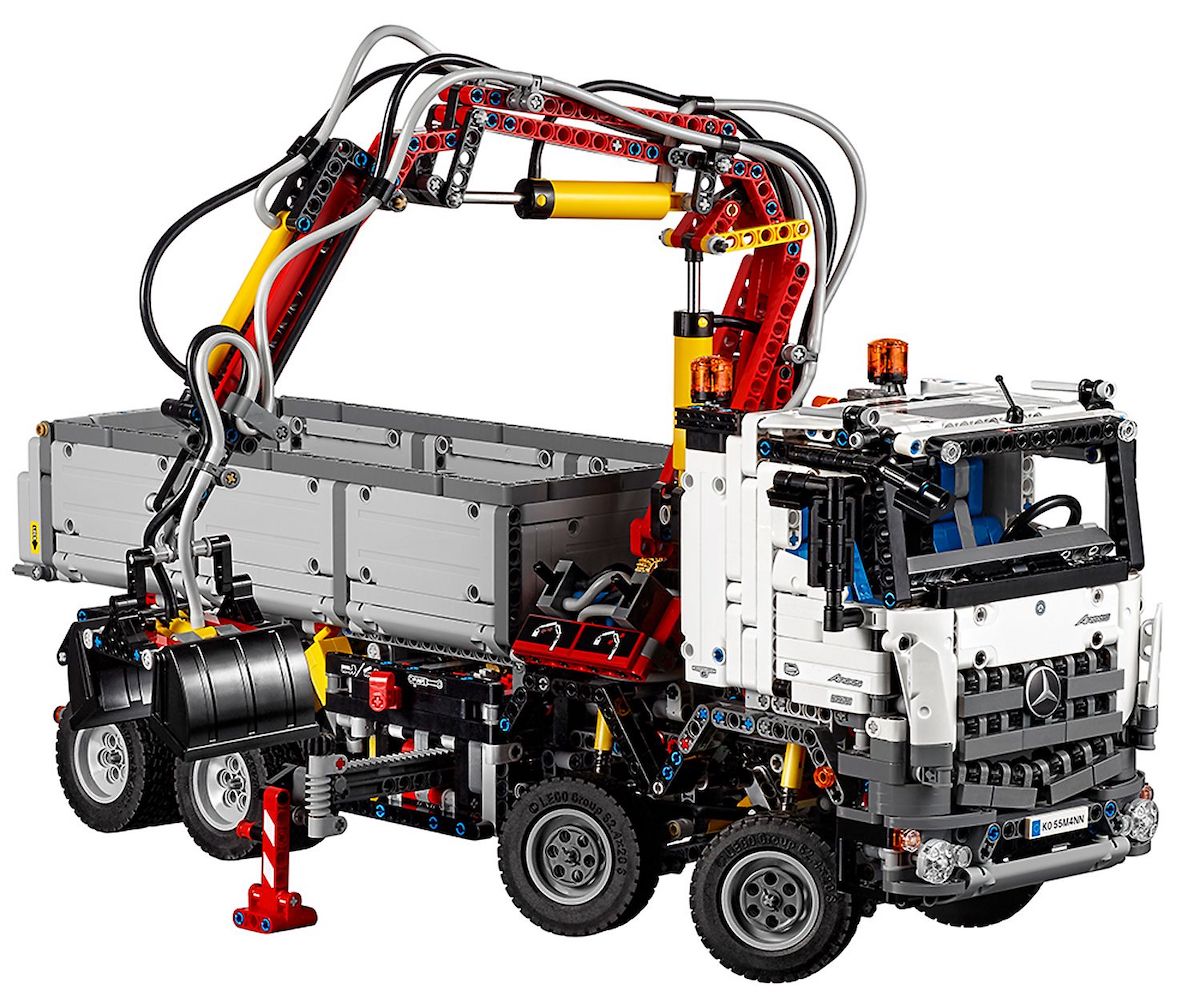 We've seen Mercedes branded technic sets in 2015 with the Mercedes-Benz Arocs 3245 42043 with 2793 pieces and 2011 with the 8110 Mercedes-Benz Unimog U 400 set. Another Mercedes set is possible, but we're really hoping it's time for them to take their place in the Ultimate range where we've seen the likes of the Porsche GT3 RS (set 42056) and Bugatti Chiron (set 42083) with the new AMG One.
The Mobile Crane set being rumoured is interesting based on the previous sets like the 2005 Mobile Crane 8421 at 1884 pieces and the 1289 piece Mobile Crane 8053 released in 2010. Continuing the construction theme, we've seen a number of licensed Technic sets featuring Volvo: the 2014 Volvo L350F Wheel Loader 42030, 2016 Volvo EW160E Excavator 42053 and 2018 Volvo Concept Wheel Loader ZEUX 42081. Based on this alternate year spacing, we'd potentially expect to see another Volvo branded construction set.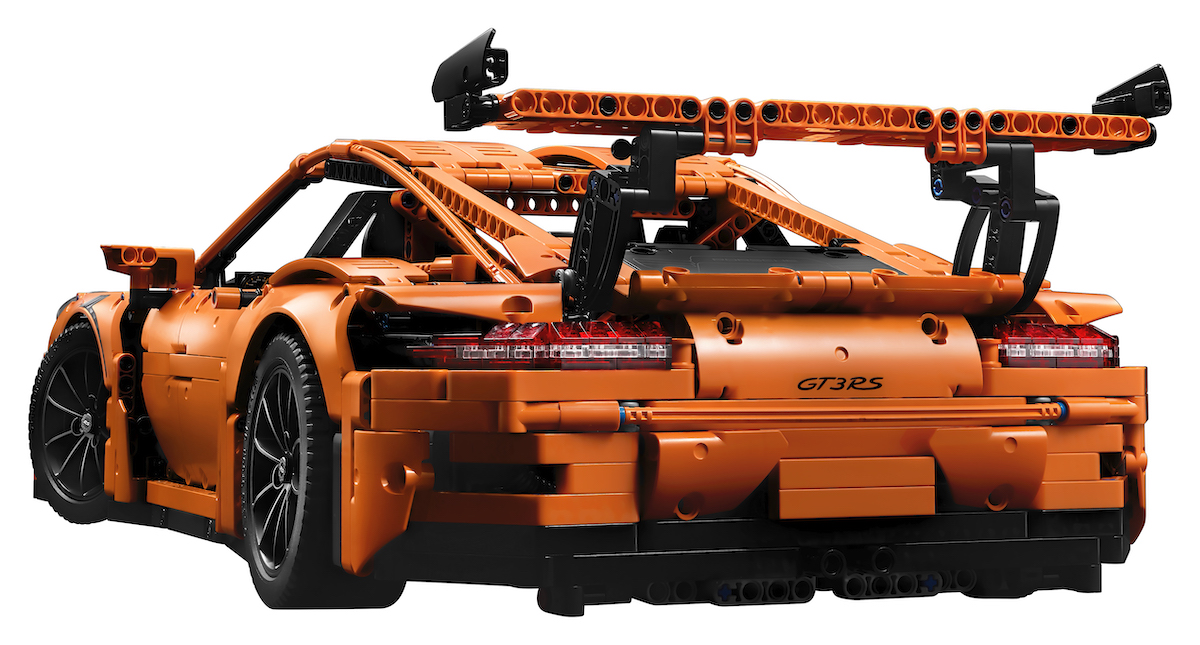 Some online speculation circles around that Ultimate 2HY Flagship being another vehicle from the Volkswagen Audi Group stable - we've seen Porsche and Bugatti so far, so the obvious candidates are covered (unless we see an Ultimate series Taycan...) Lamborghini have an Aventador successor due in 2020 which could yield a high profile choice for these significant sets. Here, we'd prefer to see the new Technic 42115 set be a McLaren Senna or Mercedes-AMG Project One to capture the next generation of epic track cars (plus both would suit the set theme). We're expecting to see further details as they leak from retailers or become available via LEGO (and maybe even some set images) in November.