Technic Chevrolet Corvette and Newly Released Car Transporter Set Are Compatible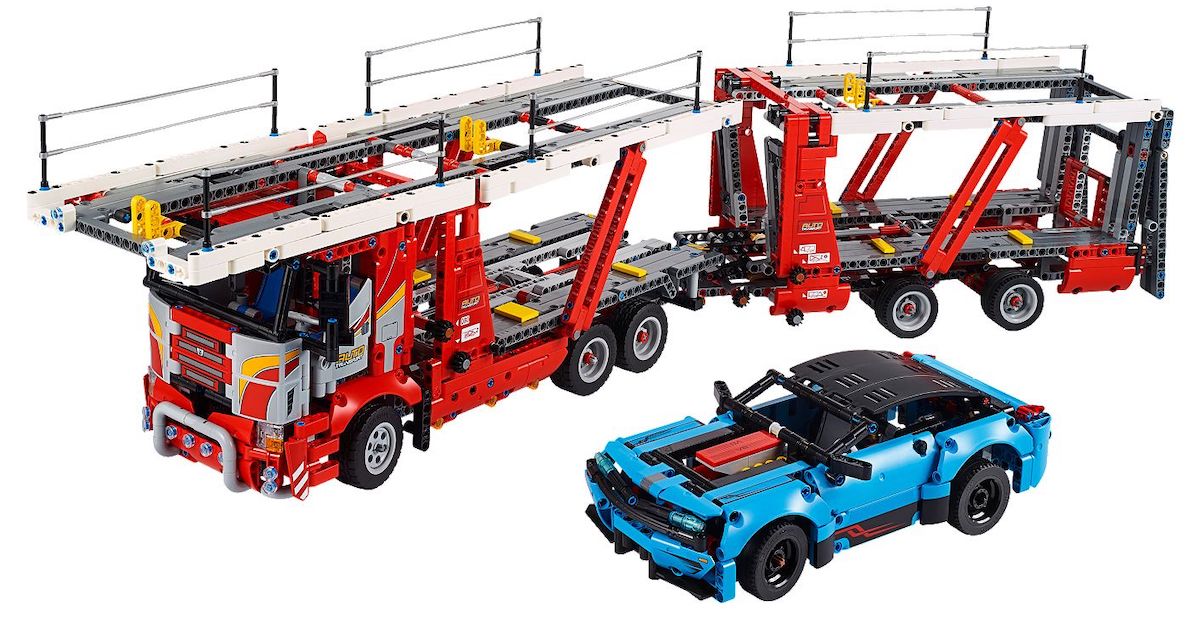 When browsing the store checking out the current range for our recent review article about LEGO brand licenses we noticed the LEGO Technic Car Transporter, due out 1st August, is listed as being compatible in scale with the the Technic Chevrolet Corvette ZR1 (set 42093). We're looking forward to trying this combo out once the new Car Transporter set is released, but it did make us wonder if LEGO are going to stick to this scale, or if any other Technic models available are at the same scale.

The car transporter, being a meter long when fully extended, has room for 5 vehicles at this scale. The car included reminds me of a Dodge Challenger or a Chevrolet product from the front but is relatively dull and lacks detail. The latest 911 RSR and the Corvette have represented a move to smaller scale for Technic for vehicles - I'm hoping we see more of this as the larger format used by the Porsche 911 GT3 RS and Bugatti Chiron (and the Le Mans Prototype '24 Hours Race Car' Technic set 42039 before them) is too large to have many sets on display at the same time.
There's actually a B build of the Transporter set into an ordinary length recovery truck along with two car models to use it with - that truck looks to be compatible with the Corvette too and would make for a great pairing.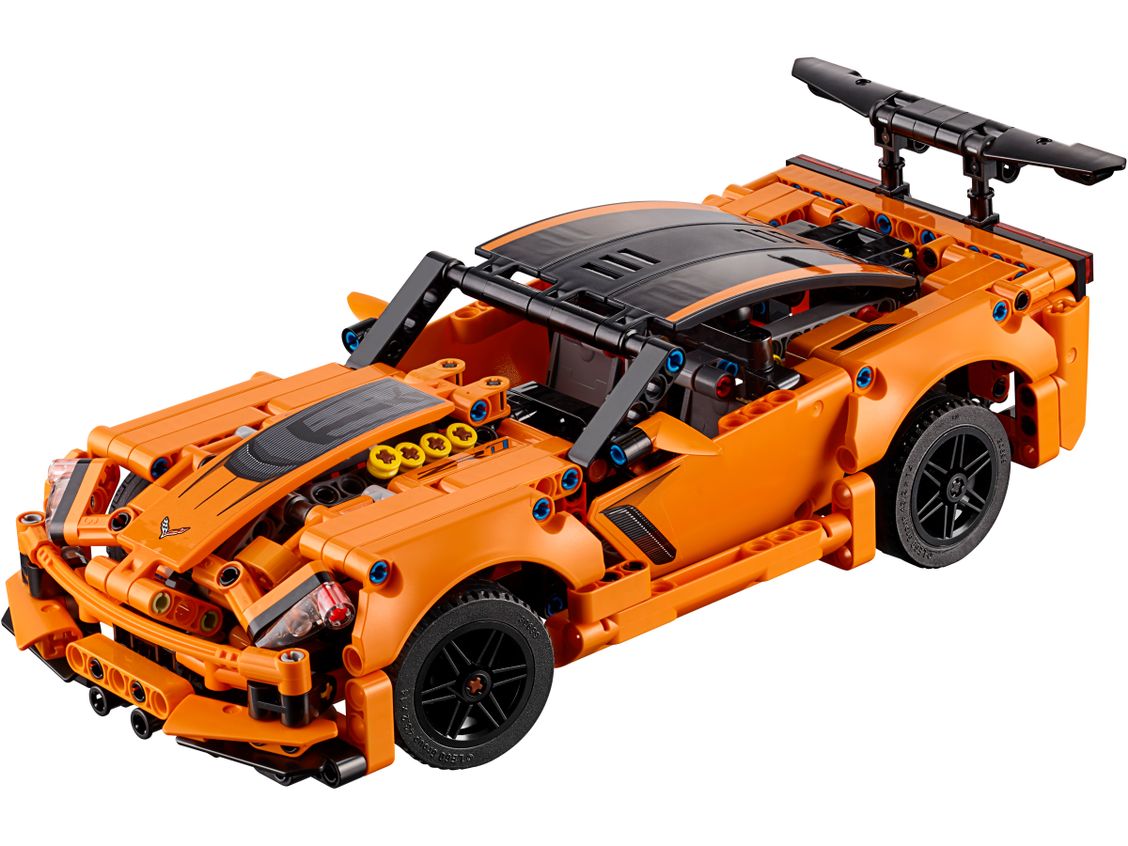 One thing to bear in mind with the Chevrolet Corvette set is that you've built the B build Hot Rod, it won't fit on the bottom deck of the transporter - the roof is too high. That probably explains why we see a relatively slim, low coupe roof on the included model.