What is a LEGO MOC?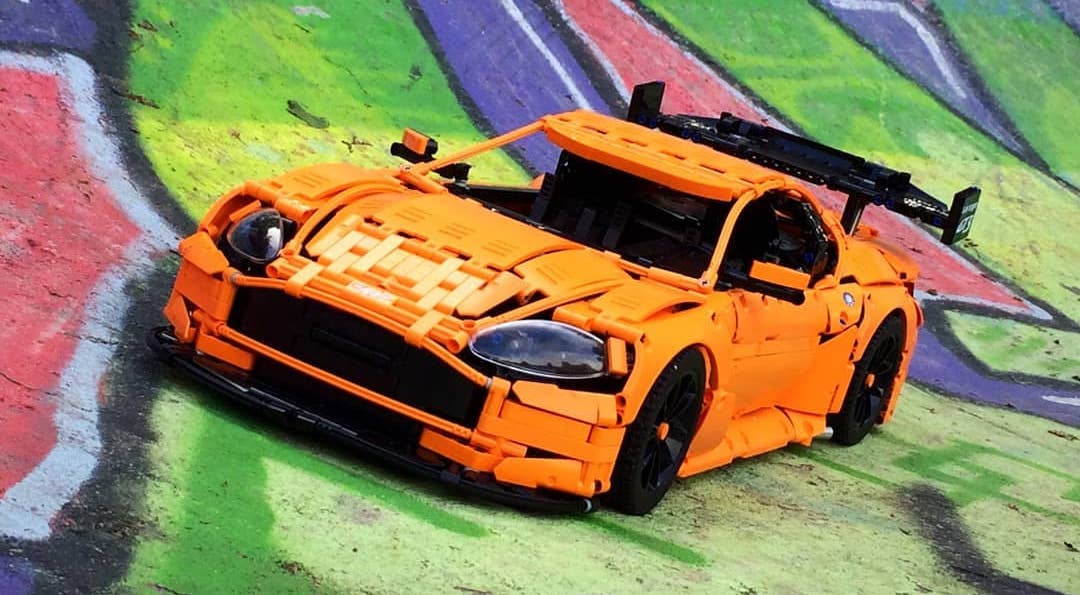 A LEGO MOC is a 'My Own Creation'. This means you take the parts and design the whole build yourself without using instructions. It's more and more common to see creators using social media to promote their own creations and either give away or sell the instructions of these to other fans.
Here at Speed Champions you know we love our vehicle based LEGO sets, so while we will not only be reviewing the latest sets in that range, we will also look at Creator, Technic, Expert and MOCs. So I hear you ask, what is a Speed Champions MOC? For sets that are at a small scale and as intricately designed as Speed Champions, usually a MOC is a colour swap or light modification to the front/rear of the model. A common difficulty with color changes on Speed Champions sets is the stickers. Typically LEGO print stickers with pieces of background around them in the original color of the set. This means creators either have to print their own stickers or be really careful and cut the colour out of the sticker sheet in order to make the car realistic.
Despite this challenge, there are still some really awesome MOC builds out there that are either based on Speed Champions sets or at the same size. Some of these are built up off and evolved from original Speed Champions sets, whereas some creators go completely wild and build their own sets from the base up. You will also get Technic sized creations using parts from either the Chiron or the 911 GT3 RS to make completely new cars such as Lamborghinis and Audis, or Nissan GTR Race cars. Some creators also have sticker printers and will completely print up liveried race cars that look absolutely epic.
Let's not leave it to the text to explain to you the benefits of people going completely off script and making their own creations, let's show you some of our personal favourites. Some creators will make vehicles just to show off on websites like Instagram and won't go to the significant effort of writing instructions that anyone can follow in order to build a similar set. However, some enterprising creators have businesses going where you can download a list of all of the parts available as well as instructions (usually not as simplified as LEGO's official booklets as they will be aimed at builders with a higher skill level).
Here are 3 of our favourite LEGO MOCs that you might enjoy, and shine a bit of a spotlight onto the creators too:
Porsche 911 GT3 RS
Jon 3lliot - jon3lliot.com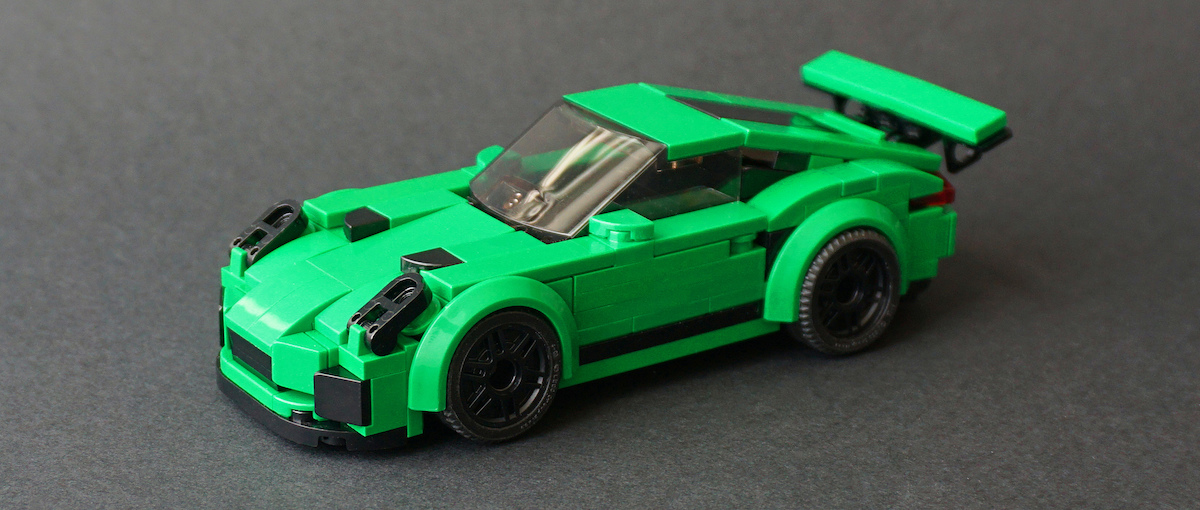 This model looks fantastic, and would sit pride of place next to the Technic version of the car if you have it in your collection. I particularly like how low the car sits to the ground and how the back of the car has been modelled. With this model, rather than using translucent parts of the usual lights, Jon has actually used black hooks to replicate the iconic 911 headlights and I think it really works. We'll definitely look to feature more of Jon's work in the future.
You can actually buy this set from Jon's site for $35. It comes boxed, with new parts where available and an instruction manual. Alternatively for $10 you can get the instructions and parts list for just $10.
Ford Mustang 'Hoonicorn'
LoxLego - @loxlego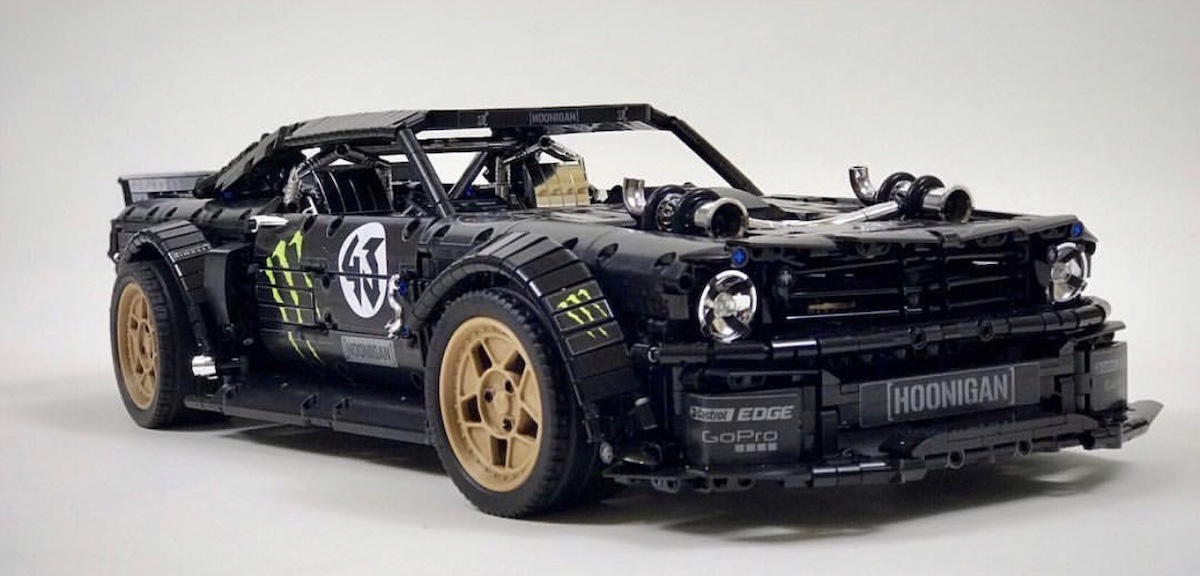 The keen amongst you might remember that LEGO built a Speed Champions scale Hoonicorn for Ken Block so this isn't the first time we've seen this particular car as a build, if not at this scale.
This is a Technic sized pretty much perfect replica of the Ford Mustang based 'Hoonicorn' driven by Ken Block and famed in the Gymkhana series of videos. With all of the stickers and custom wheels this looks like it could be a genuine LEGO set out of the box given out as a promotion. On Instagram you will also find a variety of builds from LoxLego, including some great supercars, using parts that you probably already have from existing Speed Champions sets. This set isn't available for purchase, but follow the Instagram page and his YouTube channel for inspiration and ideas.
Audi R8
Artemy Zotov - @artemyzotov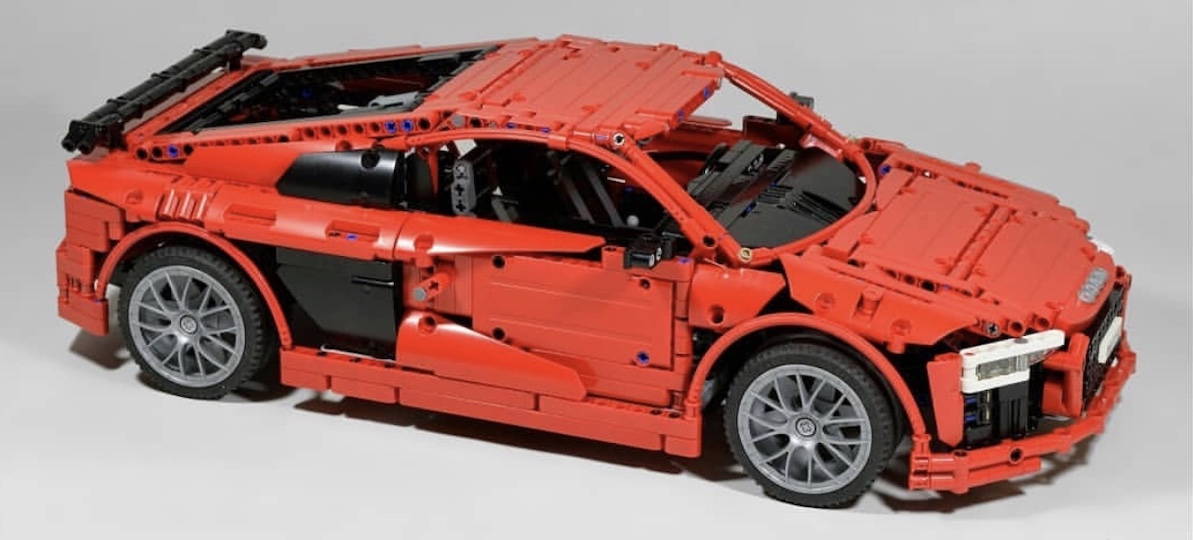 An awesome 2016 creation by this popular Instagram brick builder. This full size Audi R8 build is on the face-lifted street car, not the LMS race car as released by LEGO in Speed Champions and previously reviewed. The multi-spoke rims here are great and again it's interesting how these MOC creators do so much more with the Technic and block pieces to make the cars realistic. One of my personal problems with the Technic sets is that sometimes they can look skeletal and look too much like a bunch of LEGO than a vehicle (I feel like sometimes this is what the set designers are going for, as they don't want the set just to be a model car). Again no instructions or kit for this one, so you'll have to take inspiration instead.