Ken Block's Speed Champions Hoonicorn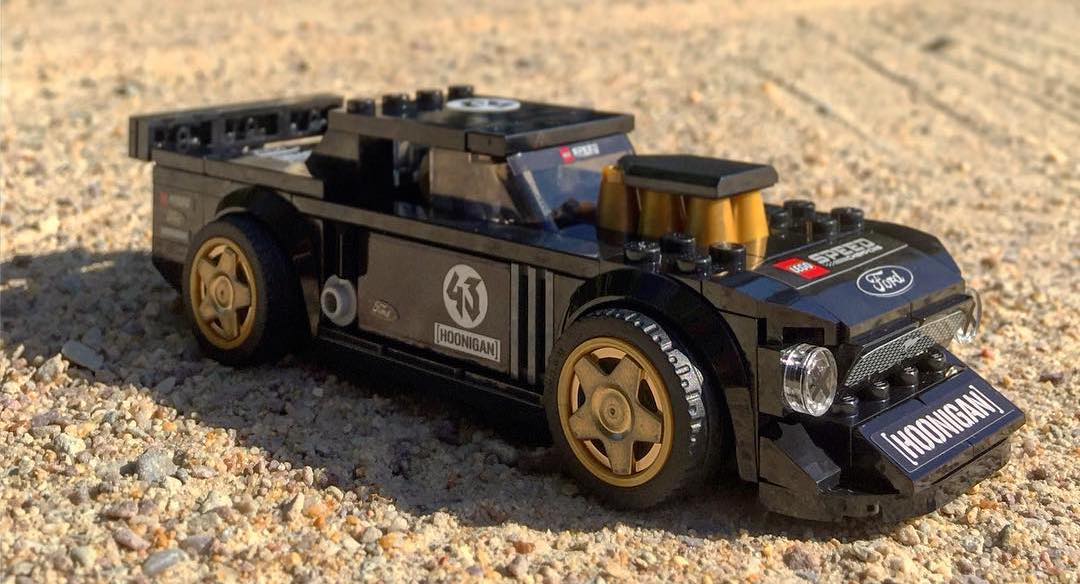 Sometimes, given when we've launched our site, we're going to end up bringing you 'news' that's actually a few years old now. Given how a lot of Speed Champions news or items can be tucked away on Facebook or Instagram and harder to find unless you're digging around (ask us how we know), we're keen to bring you these hidden gems. Some here's a did you know. Did you know LEGO (when Craig Callum was involved with Speed Champions) made a custom Hoonicorn for Ken Block?
Ken Block's series of drift and stunt videos, Gymkhana, have become legendary on the internet and the custom build cars he does on a regular basis to feature in them likewise. If you've been following our coverage, you'll know just a few weeks ago he appeared in 'The Arena' at the Goodwood Festival of Speed, a drift and stunt action area, which was sponsored by the Forza Horizon 4 LEGO Speed Champions expansion. The real-life Hoonicorn is a '65 Ford Mustang with 1400hp and all wheel drive, a flame spitting monster. This model came way before the current '68 Mustang Fastback Speed Champions set, and may well have served as some of the inspiration for it.
The model uses only standard LEGO parts from the Speed Champions assortment, and the team encouraged fans to have a go at building their own rather than publishing any guide (I'd imagine getting licencing for the stickers and image would be somewhat difficult!). LEGO even posted a video of Ken actually holding the set on Twitter (they don't miss a chance at a Block joke do they?)