LEGO buys Merlin Entertainments - Speed Champions opportunities?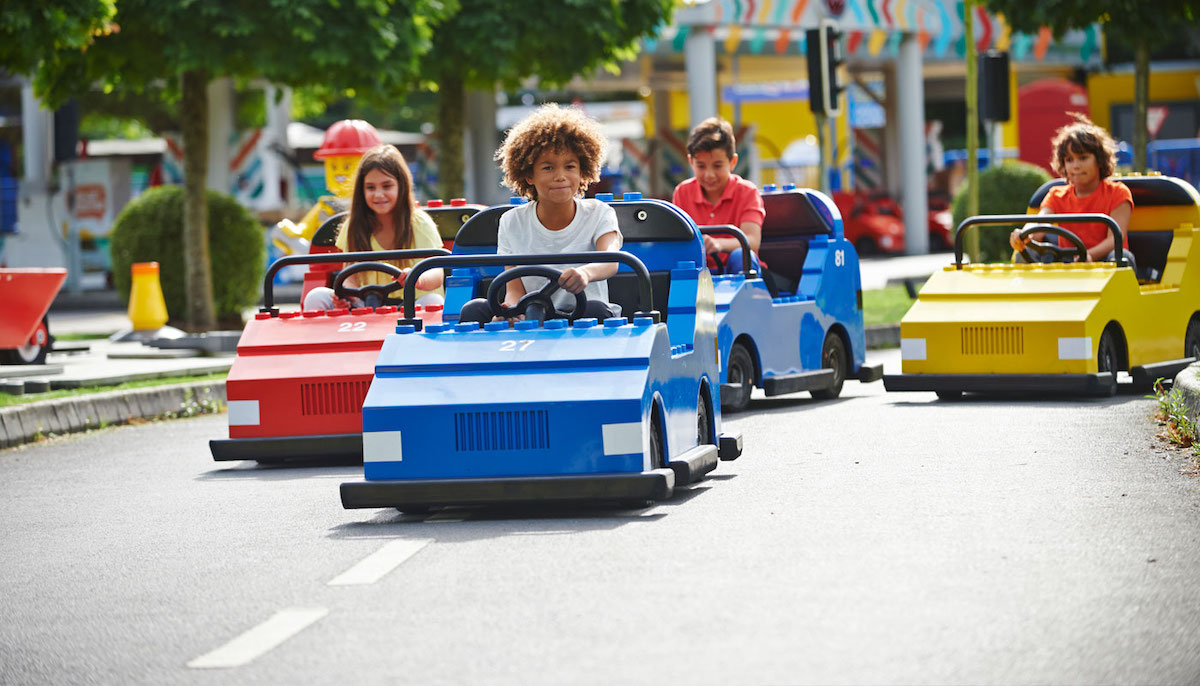 Across Europe the news is breaking from Billund that the company behind LEGO have snapped up Merlin Entertainments for a bargain price of around £5.9 billion pounds ($6.5ish billion). LEGO are already in business with Merlin in the UK as Legoland Windsor was operated by Merlin Entertainment and it's reported that they already had a shareholding, but now that they are taking the group, which has attractions such as Thorpe Park, Alton Towers and the London Eye fully private and managed, we can't help but wonder if we will start to see more LEGO integration with their properties to try and drive LEGO as a brand force to be reckoned with right up there with Disney.
If you're a UK native or follow the group, you'll probably know that Merlin has really struggled with brand image over the past few years since there was an incident were a lot of people were really hurt on a ride at Alton Towers, their best theme park in the UK. This is definitely a bargain purchase and hopefully it drives investment and closer involvement with the LEGO brand across all of the UK and European parks they have. So why does this matter to us die hard Speed Champions fans? Let's have a quick run down of the top rides and events we would like to see branded our way!
1. Stealth - Thorpe Park, Surrey.

This is an accelerator rollercoaster, in simple terms that means you sit in the car and get accelerated really fast up a 205ft rollercoaster prior to coming down basically vertically again. A really thrilling ride, even though short, Stealth would be a perfect rollercoaster to rebrand. It was launched in 2006 so it's almost 15 years old at time of writing, and has a really strange theming element to it. The ride itself is set in the Amityville area of the park, and actually is listed as part of the Amityville Speedway. The ride coaster itself is a 1950's era American car and is all based around a 'Grease' style classic American speedway racing/garage model. This doesn't at all match up with the name of the coaster, Stealth, which I think was probably put in with more of a jet fighter/speed name in mind when it was named and never changed.
This mismatch gives a perfect opportunity to rebrand the ride as Speed Champions experience. A custom rollercoaster model along the lines of something such as the McLaren Senna Speed Champions model (McLaren are also based in Surrey and a UK brand so would really fit in) and make it a LEGO themed area. I think this would be a brilliant idea to grow the reputation of the ride. You could even put the full-size LEGO McLaren Senna on display. The rollercoaster would be much more similar to the Ferrari World Abu Dhabi world's fastest rollercoaster and it's branding.
2. King Pig's Wild Hog Dodgems - Thorpe Park, Surrey

This is an unlikely candidate to be rebranded as it's clearly had a fairly recent rebrand to being based on the Angry Birds intellectual property, but bumper cars (or dodgems as they have been rebranded in the more recent times when lawsuits for whiplash are a real thing from Ambulance chasing lawyers) are a brilliant idea for the Speed Champions brand. Image 20-30 different models from the range all facing off against each other in one go, or even expand that idea and put some kind of Go Kart track in. The only investment you'd be spending is tarmac of a certain area and marshalling, and then getting custom bodies put on electric Go-Karts.
It would be another great opportunity to push the brand and increase sales, the only problem is because a lot of the sets have been retired there would probably be a low likelihood of seeing some of the rare and more valuable models licensed again and used, but how good it would be to be chased around a go-kart track by a LEGO F150 Raptor.
3. LEGO Driving School, LEGOLAND Windsor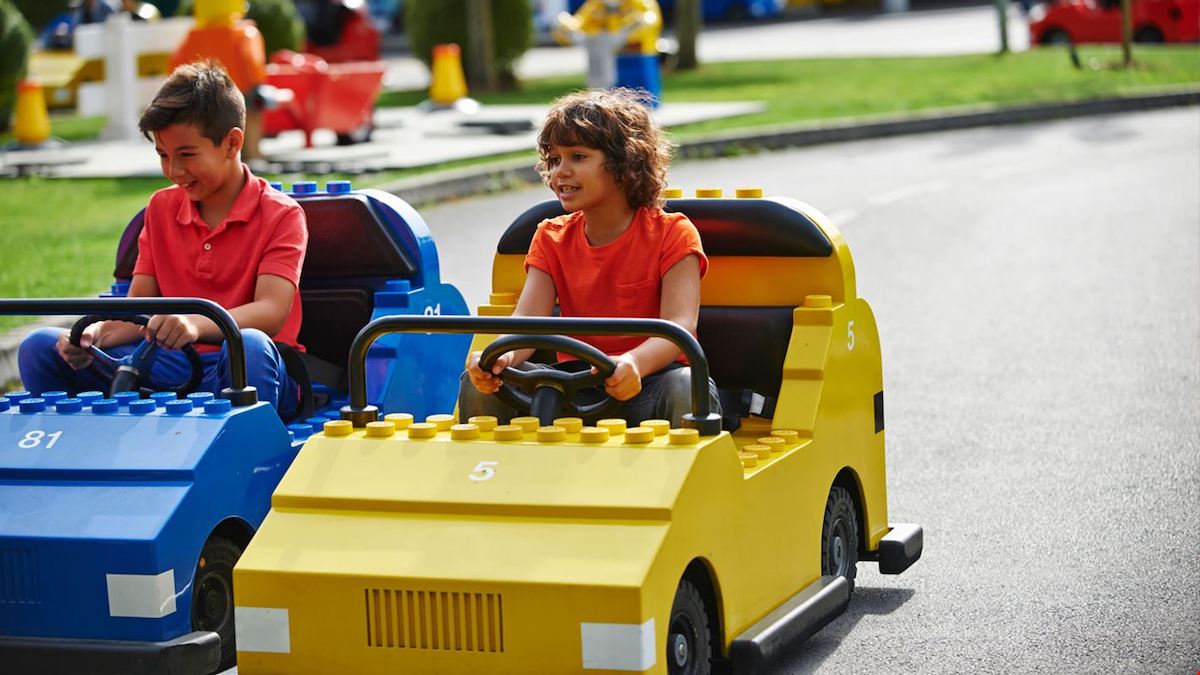 Okay, so this doesn't really matter much because LEGO already had an ownership stake in LEGOLAND, but it feels like Merlin didn't really do a lot during their operation of the park for this. When I first went as a kid back in probably 1994 or 1995 (after a night watching Beverley Hills Cop 3 strangely), I remember gaining my LEGO driving licence (or L Permit or whatever they were called back then. I also remember the little electric cars you rode around in being branded as Ford Galaxy, Ford Sierra and Ford Escort cars at the time. There was a kind of small British road system and you could follow the rules if you wanted to get a permit.
Add a bit of thrill to this ride, give it a bit of ground and add maybe the Falcon Speedway from the Forza Horizon 4 expansion, and maybe have the attendees start wearing helmets and then put them in ride on versions of some of the most famous Speed Champions models (Holy Trinity anyone? Would make for such good Instagram material to see the McLaren P1, Ferrari LaFerrari and Porsche 918 all lined up alongside each other and ready to go). I don't think this would take a whole lot of investment either. Alton Towers has the Cuckoo Cars Driving School which is a similar experience.