Porsche 911 LEGO Creator Expert 10295 Announced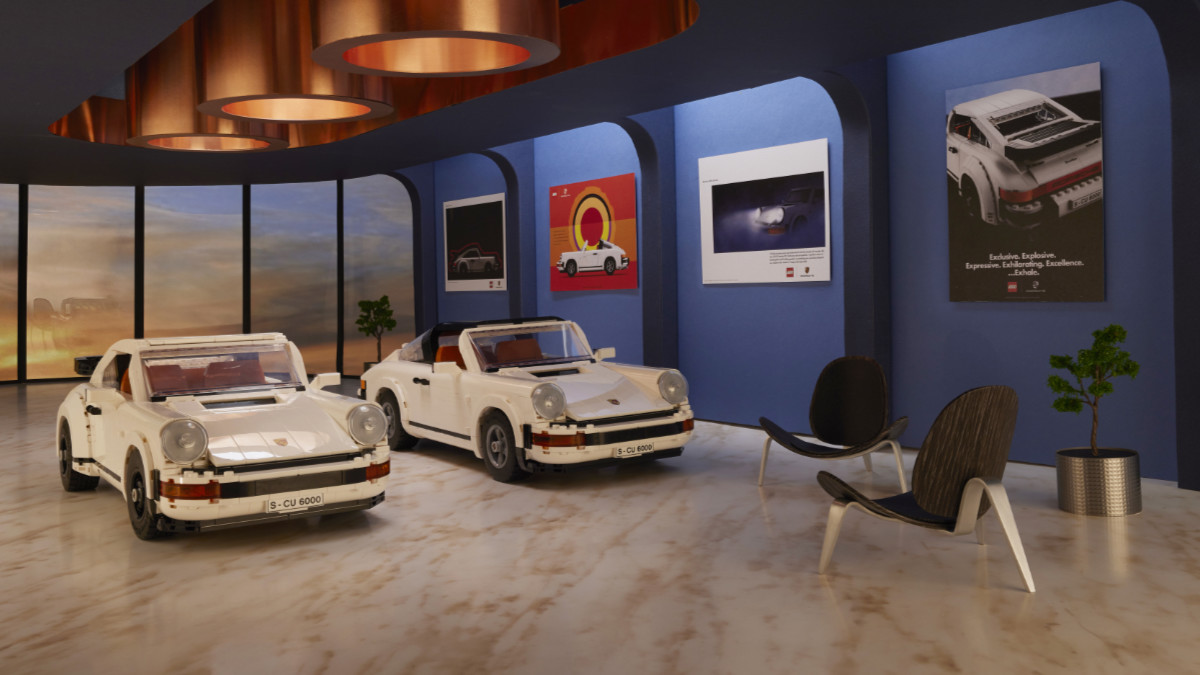 The LEGO Creator expert vehicle theme has always been one to watch for LEGO and car enthusiasts alike. With the 10248 Ferrari F40 one of our favourite LEGO car models of all time, we're excited to see LEGO have brought something legendary back to the series this week with the release of the 10295 Porsche 911 creator expert set. Based on the 911 G model, built between 1973 and 1989, the model features a twin-build of both Turbo and Targa models in white with a dark orange/brown interior.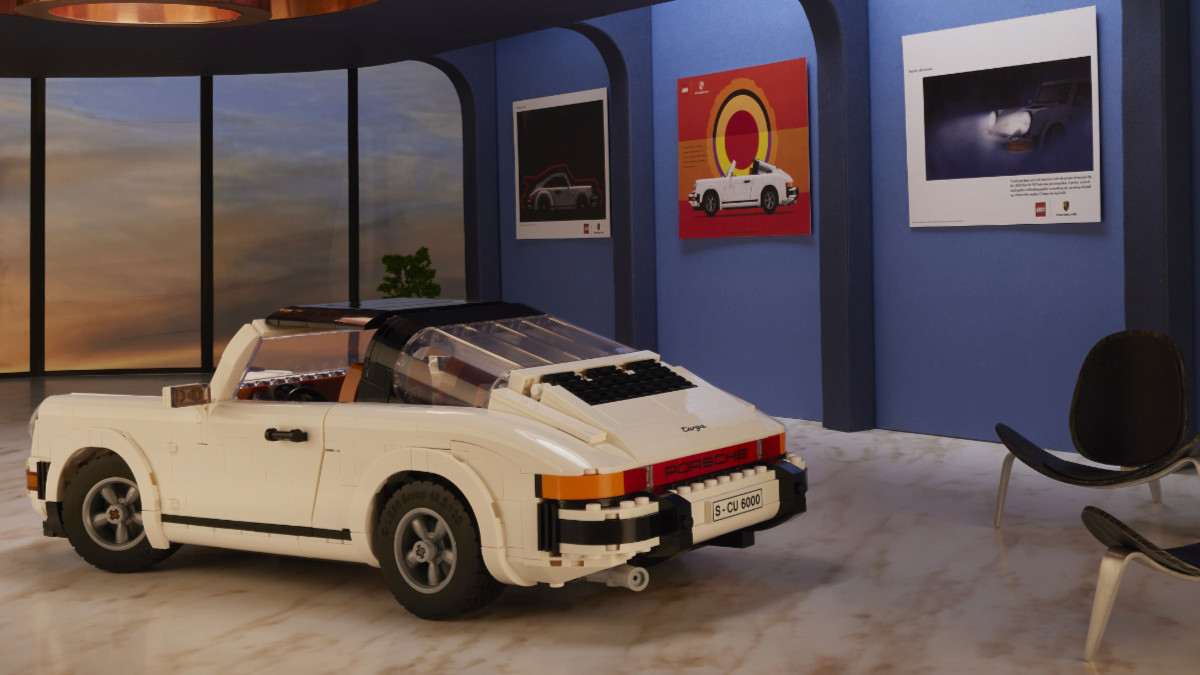 For those of you out there who aren't Porsche geeks, these models represent two ends of the spectrum - the 911 Turbo introduced in this style all the way back in 1973 representing the heights of an everyday usable performance car and the 911 Targa being more of a cruiser, with a removable center roof section, a stylized roll hoop and a large rear windscreen protecting the driver from the elements. LEGO have gone for a distinctive packaging design this time too, similar to what we saw on the LAMBORGHINI BIG BOY, tied into the brand with the clearest branding being the 911 logo on the top left of the box. Around the bottom the box features generic LEGO stud patterns - we may just be seeing the latest iteration of LEGO's creator packaging.
The Turbo build in this set means the end vehicle has wider rear arches, different badging and a turbocharger/intercooler setup on the engine (which we'll take liberties in assuming is easily detachable given the alternate build versions in the set). The Targa on the other hand, features a distinctive black roll hoop and large rear screen treatment, skipping the wide arches and presumably a more mundane build for the engine in the back. It's going to be a fun choice people have in which model resonates with them to build - I could definitely see people buying two of these. We're leaning toward the Turbo build for those classic 911 body lines.
Both builds in this set feature the amount of detailing you'd expect in a LEGO model of this scale: an interactive interior with steering, a gearshift, handbrake/e-brake and moving seats. The model is built to a 16-wide scale, double that of our favourite Speed Champions series now they're 8-wide and this model really evokes the 1974 Porsche 911 Turbo 3.0 released a a year or two ago - we can't wait to get them next to each other. The set also comes with three licence plates, and what looks like at least two different sets of wheels - perhaps to cater for the wider rear track on the Turbo model.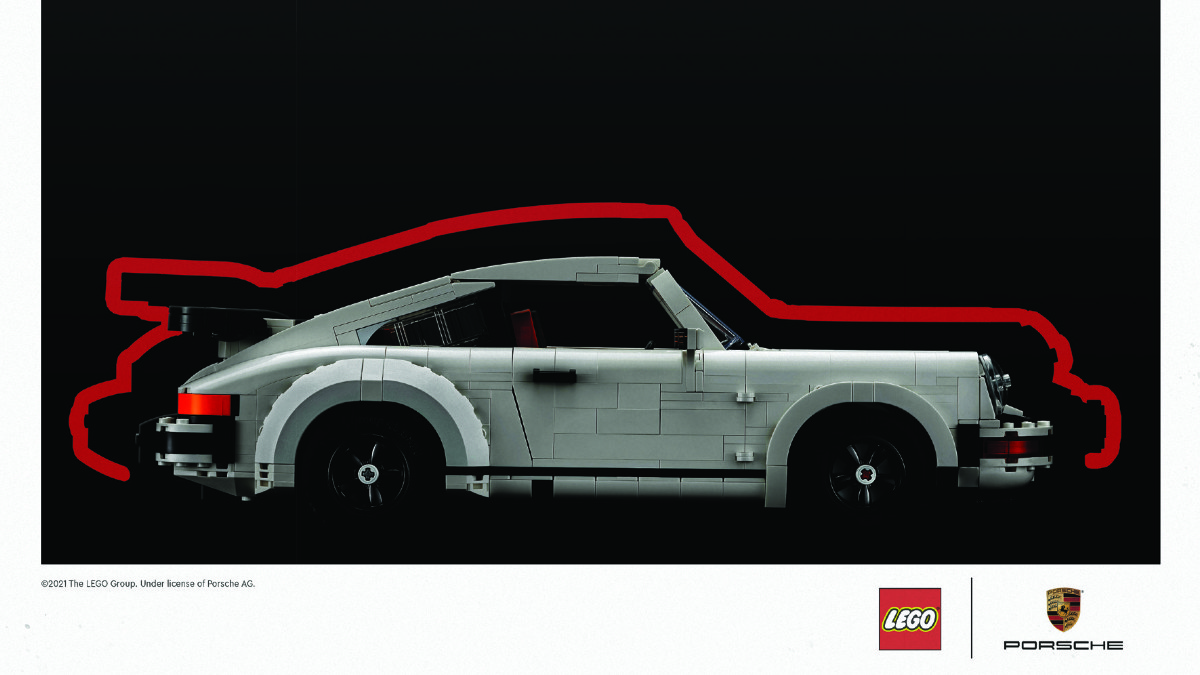 We've tended to see interesting LEGO Store promotions for the more special Creator vehicles, with the Creator Mustang offering a unique keychain when purchased directly through the VIP loyalty program (not all that exclusive, just sign up on LEGO.com). For this special Porsche, LEGO have produced a series of art prints, based on old Porsche marketing posters to go with the set, which VIP members can receive alongside the purchase as part of an "Owners Pack". It's a nice touch and it reminds us that Porsche seems to have stepped into the role Ferrari used to play in partnering with LEGO and cross-promoting their histories.
We're excited to receive this set, as we're Porsche fans over here, and with tons of little details this set is sure to be one to make the bookcase/be out on display for years to come. More attainable than a Ferrari F40 at least!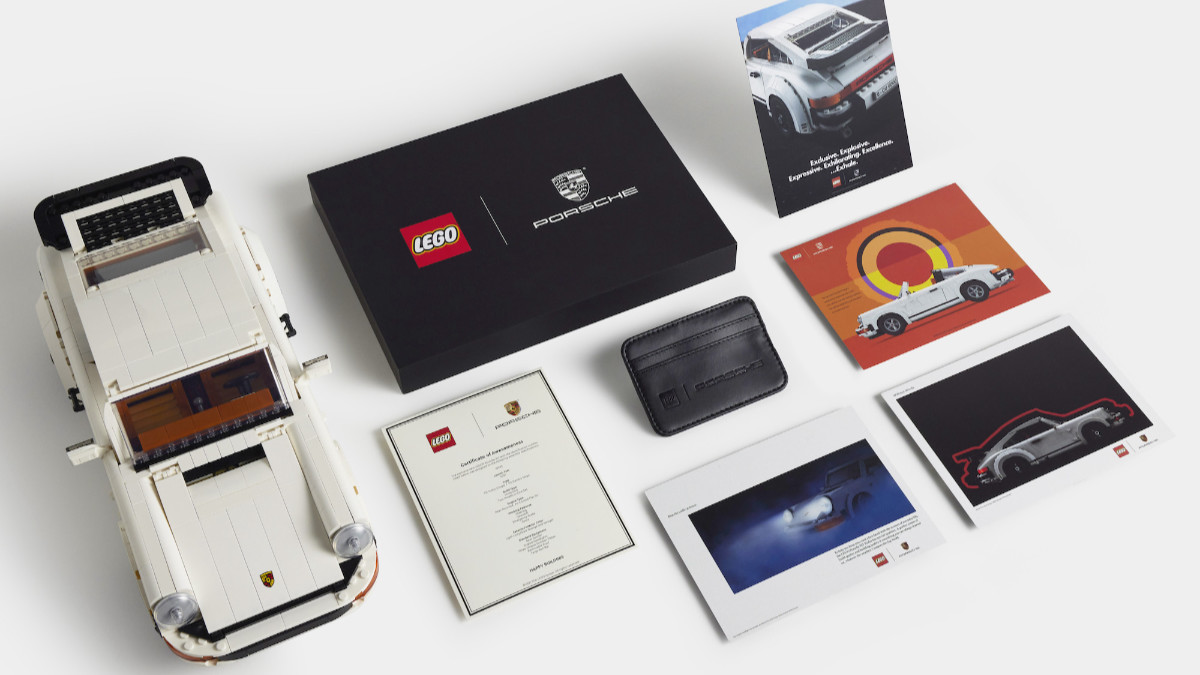 The set is on early release for LEGO VIP members via the LEGO Store from February 14, with general availability around March 1, 2021 from LEGO stores and their website. Featuring 1458 pieces, it's recommended for ages 18 and up. As this is a Creator Expert set distribution is likely to be limited in stores - as these sets are relatively expensive, less impulse buys, so the GBP £119.99 / USD $149.99 / CAD $199.99 retail price isn't too much of a shock here.