James Bond Aston Martin DB5 Review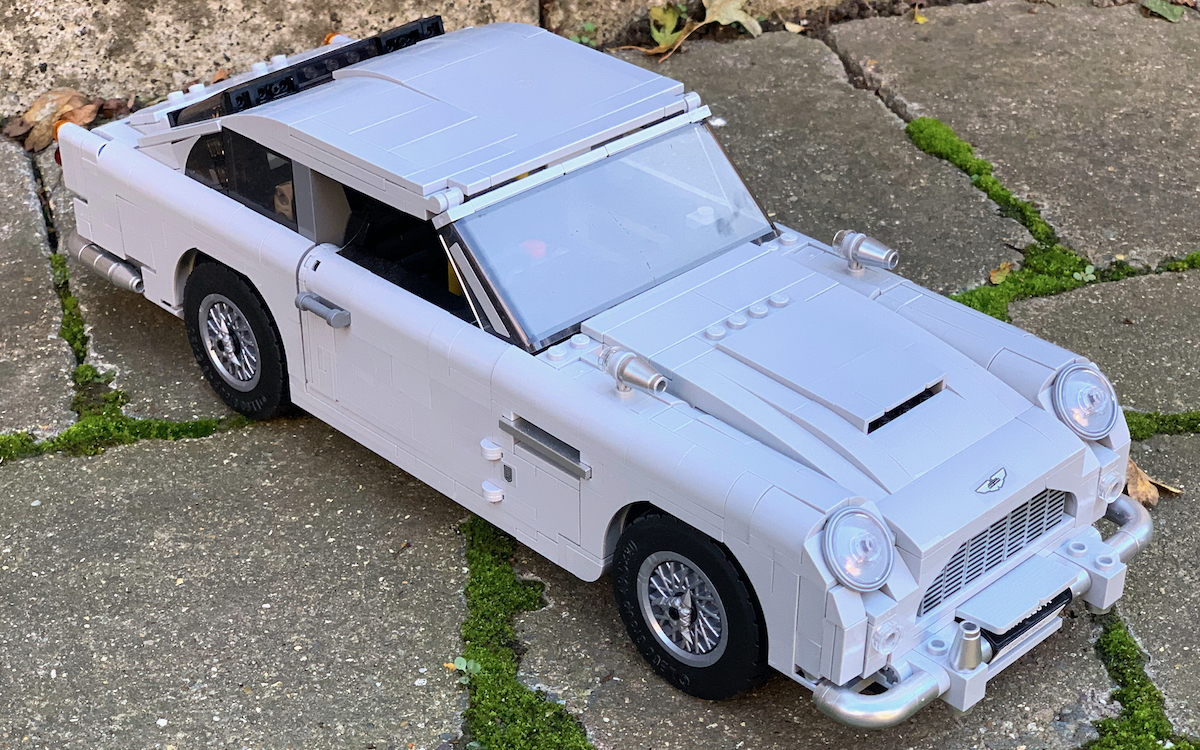 In 2018, out of nowhere, LEGO announced a partnership with not one but two new companies, and we were presented with not only the 007 / James Bond licence, but also a new manufacturer in the form of Aston Martin. This was presented in the form of a £149/$199 1964 Aston Martin DB5, complete with all of the gadgets as it was presented in the film Goldfinger. This is set number 10262. Easily the most iconic vehicle ever associated with James Bond, the DB5 and it's LEGO Model come equipped with the legendary BMT 216A number plate, but also a boatload of gadgets that you build and get to experience as part of the creator set. At 48cm long, 1295 parts and weighing around 1.5kg - the DB5 is quite a large set. There's not a lot of sticker work to be done and the main criticism levelled at the set was that it was too blocky. You'll spend a lot of your build time putting together grey bricks to build the tough outer shell and I'll be honest that it is not the most satisfying Creator build that I've ever made. This is offset somewhat by a very cool manual, which is presented in the Bond format of a Top Secret MI5 manual, with 'On Her Majesty's Secret Service' printed over it. This is a very cool gimmick and LEGO have added a lot of extra information about the car as well as the build to the book, which kind of justifies the larger than usual price tag which comes with this set.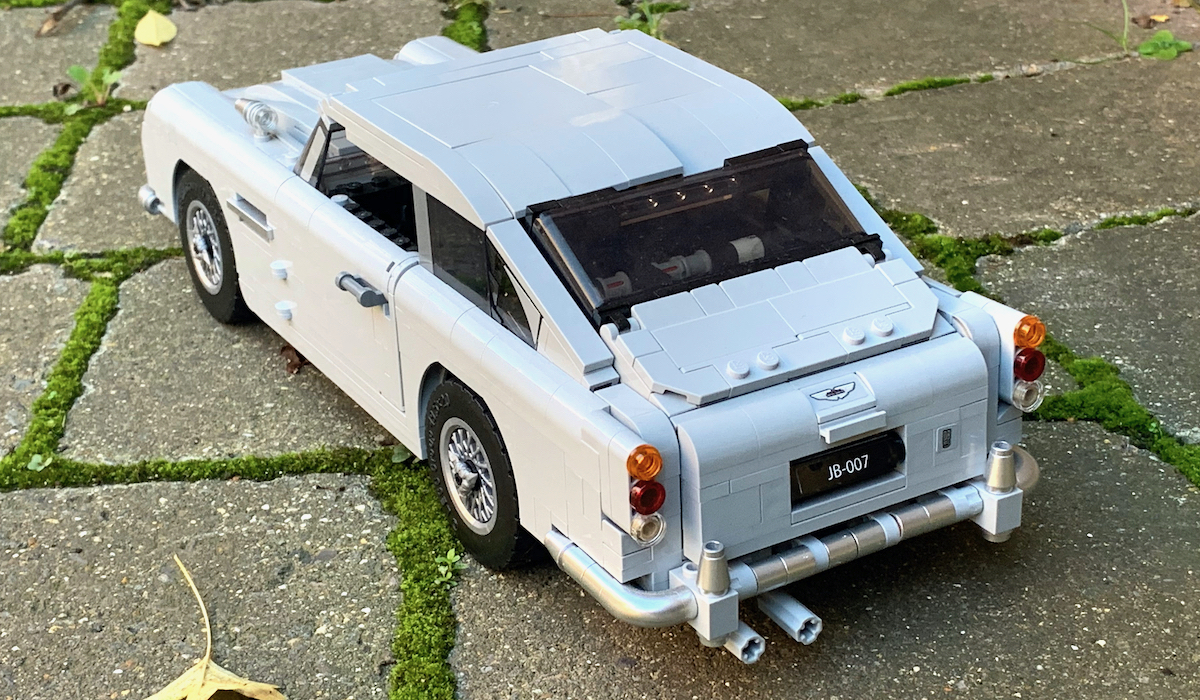 My first encounter with this car wasn't in any of the classics. It was in 1995's Goldeneye, starring Pierce Brosnan. In the opening sequence, Brosnan, who was a first time James Bond at the time; races down the French mountains in the DB5 with a member of staff from MI5. He's at the wheel of the DB5 and is somehow keeping up with and beating a red drop top Ferrari 355 Spyder driven by Famke Janssen who played one of the antagonists in the film. If I'm honest, the sequence probably will sell you on the Ferrari if you aren't a classic car lover, but it does still show off the retro appeal of the Aston Martin. This lead to my buying decision around this model being a wait for discount vibe, although I ended up being given it as a gift and once I had it I built it quite quickly because I actually liked the look of it. The only thing I wasn't really a fan of was the price tag being well over £100, but then with most LEGO sets nowadays you have to get used to the price being inflated by licensing fees to all the other involved parties who help make it happen.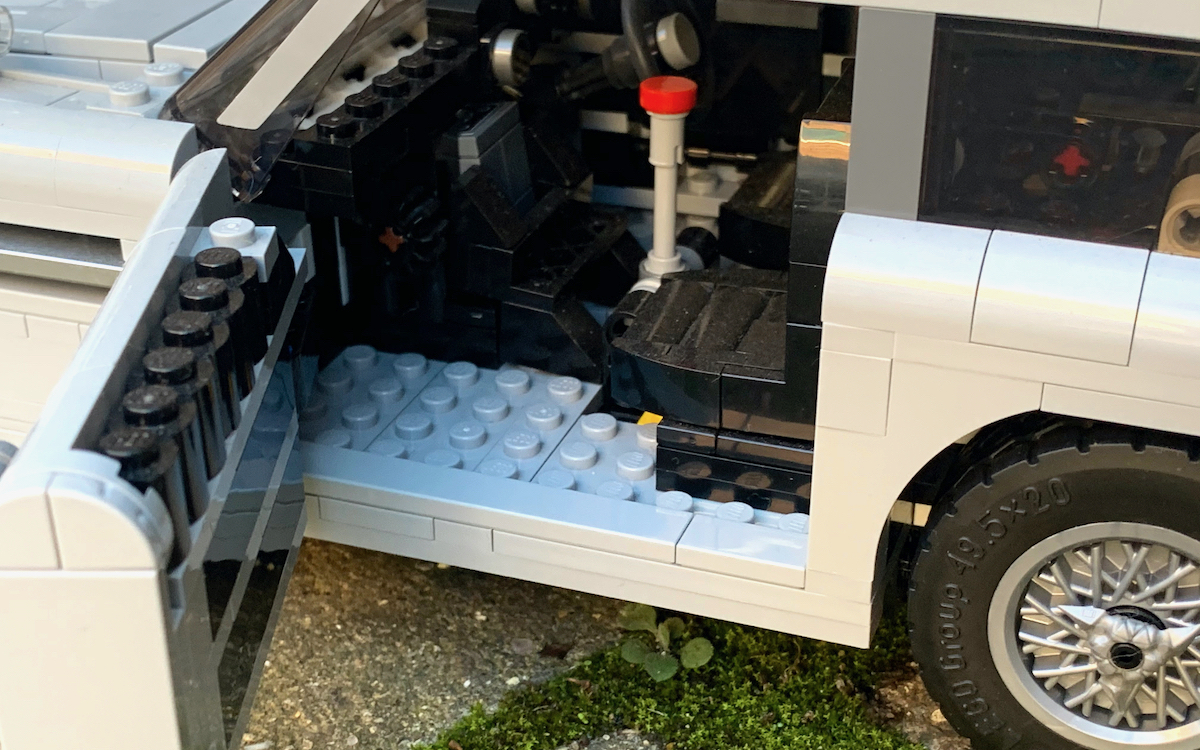 The build, as with all of the Creator models, is more engaging and enjoyable than those in ranges such as Technic or LEGO Racers. Whether its this reviewer being an old school LEGO purist who thinks it is important to put together bricks and not have a huge amount of custom parts used in the build, or whether it mixes that original LEGO brick look with the car - rather than just looking like a generic car model. Putting the body shell together, complete with all of the cool features of the vehicle is really satisfying, and when you look at the proportions of the model compared to the real car you can see that a huge amount of work has gone into the design, and they've focused on the actual original Aston Martin vehicle rather than just making it a novelty item featuring on the James Bond gadgets and movie features.
Price? When the creator model launched it was not a LEGO store or online exclusive, so I've seen this drop down to almost 50% discounts since it was released. However at the end of 2019 you are now looking at this being a retired set and your only way of getting your hands on it are going to be resellers online or toy stores that will still have previous unsold stock. Built models or those missing parts will of course attract the usual discount, but don't expect to see this model dipping under the £100 mark anytime soon. Was it overpriced in the first place? No - LEGO not only have to pay Aston Martin for the licence here (note that there have not previously been any Aston Martins released in any of the LEGO vehicle ranges), but they also have to probably stump up to MGM and DANJAC (the owners of the 007/James Bond film series franchise rights).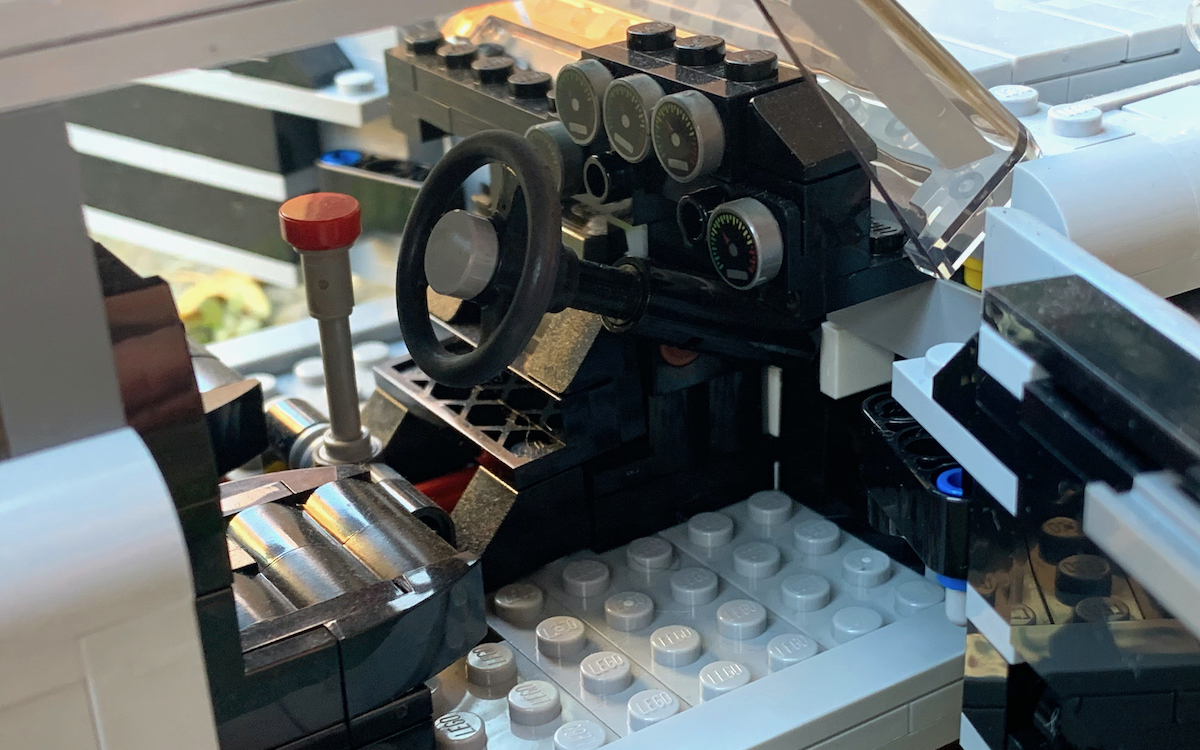 With the 2020 James Bond movie 'No Time to Die' on the way. You could be forgiven for thinking that LEGO would have kept this set in stores long enough to try and cash in on the interest that will peak back in the 007 film series, however with manufacturing and promotion this was always unlikely. A more interesting question would be where could LEGO be going with the James Bond licence next? With James Bond previously driving the fictional DB10 model and there now being the DB11 and DBS Superleggera, could we be seeing a creator or Speed Champions version of either of these vehicles? There are plenty of iconic bond vehicles (although lets maybe ignore the BMW era in the 90s with Pierce Brosnan, I'm not sure how many people would want to build the Z8 with it's wire cutting badge machine) - so it might be in the interest of those in Billund to look backwards rather than forwards and bring back some classics and attract an older market to the range.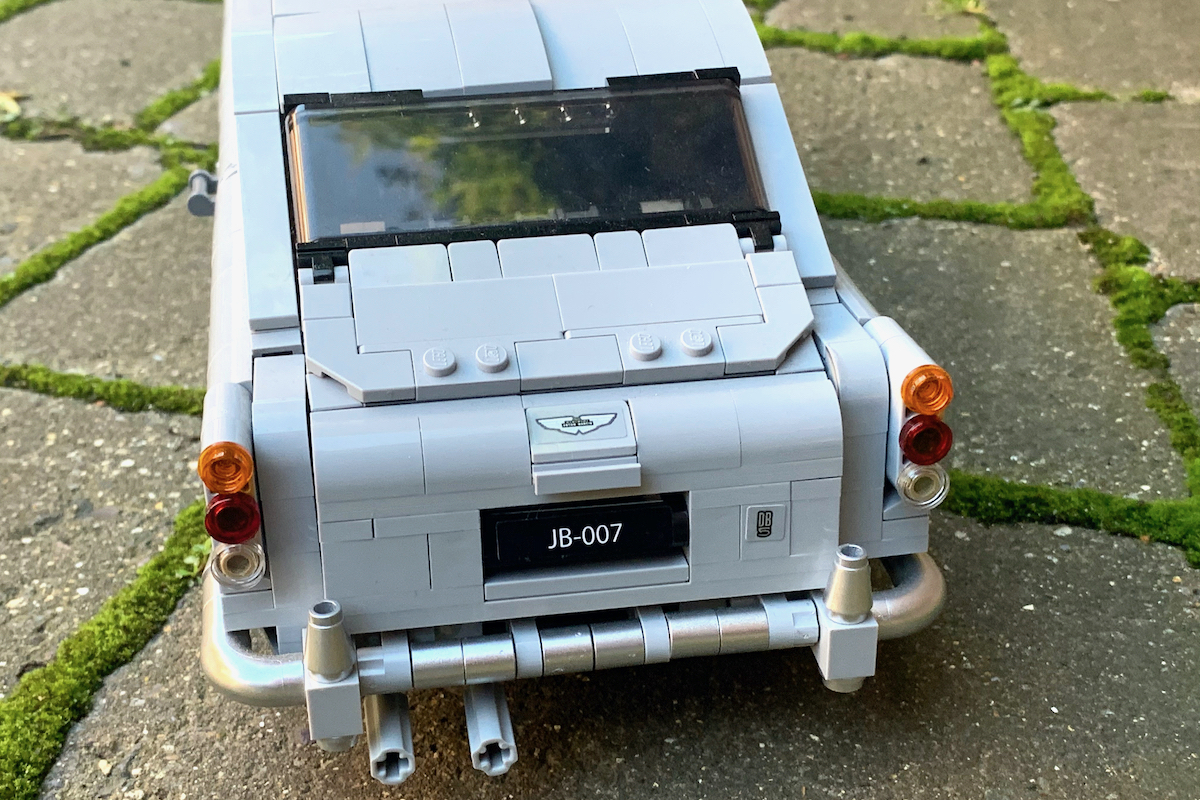 So in the previous paragraph we looked at where LEGO could go with the 007 Licence, but there is clearly also room to expand now that they have an agreement with Aston Martin. Could we see some of the new era of hyper cars approaching such as the Valkyrie or the Vulcan? Or maybe more of the iconic British manufacturers range such as the DB7 or DB9, or the Vantage in it's iconic Gulf livery for GT Racing. As per the 2020 Speed Champions rumours it looks like 2 years on from this set we still aren't seeing any further movement from Billund on either of the licences, so it could be that this was a one off or that they are waiting until mid next year until the next film to bring out their next surprise. Either way we will keep you updated.
Rating
Overall: 70 (How we rate sets and models)
| | |
| --- | --- |
| LEGO-ness | 4 |
| Detail | 4 |
| Build | 3 |
| Display | 3 |
| Accessories | 3 |
This is a great model overall, and if you are a fan of the James Bond films it will no doubt inevitably end up on your shelf. Compared to the recent Technic sets and their custom parts, of course the LEGO-ness rating is going to be high. The detail is good, there is gadgets in the car including an ejector seat, the rotating number plates with different variations to escape bad guys (although I'm not too sure how many Silver DB5s they would be looking for in a car chase) and a back window which winds up to show off as a bulletproof deflector.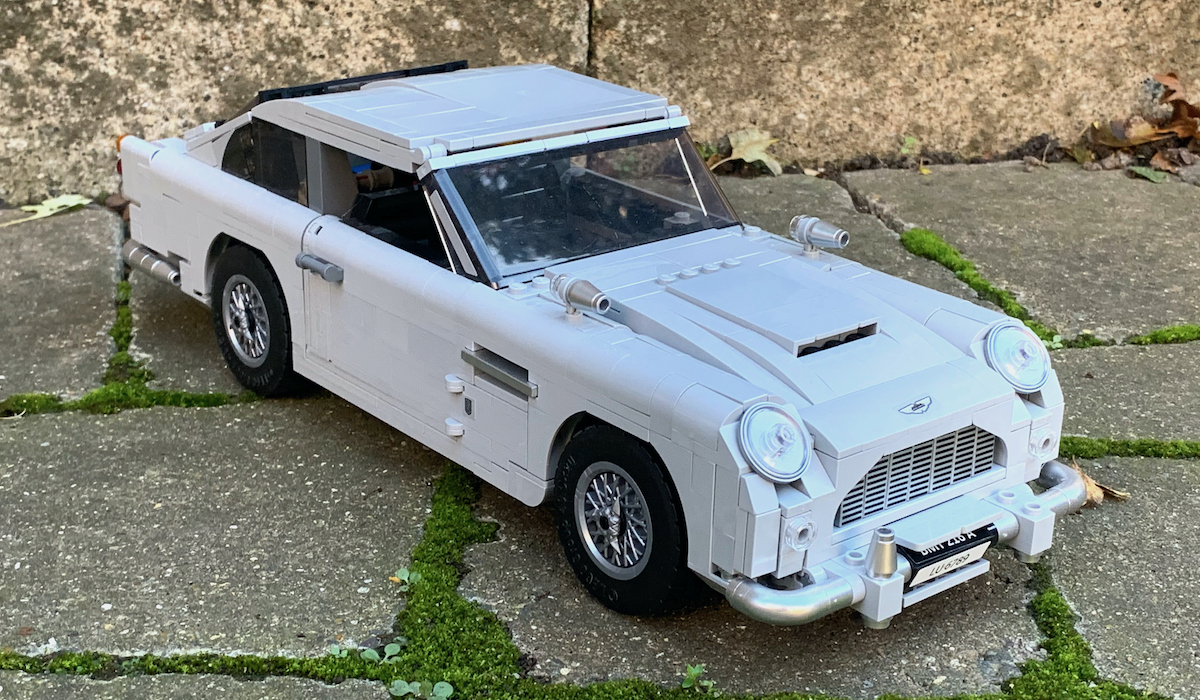 The build, as with all Creator models, can get a tad tedious at times, but there is an interesting manual and not too many wasted bricks adding to the count in the core of the car so this can be forgiven. The model only loses points on display due to LEGO continually increasing the size of these cars, to the point where most people then deconstruct them again because you just don't have space for 5-10 large LEGO models in any kind of room without them taking up lots of surface space. There aren't any accessories in the box, but with the gadgets you build into the car as well as the cool manual we will rate this set well. As of the end of 2019 it's out of production so you'll be looking for used variations of the Aston Martin DB5 set 10262.