The LEGO Creator Expert Fiat 500 is here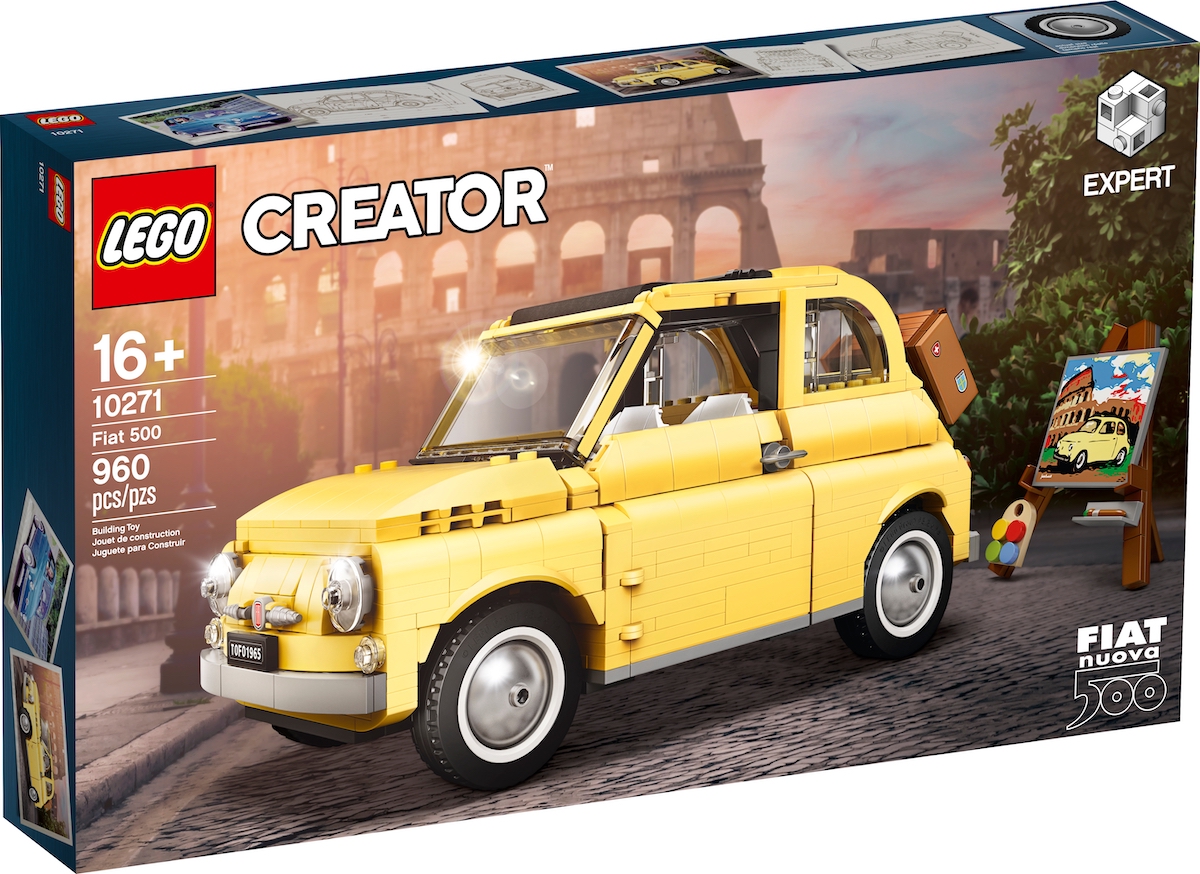 The 1st of March 2020 marks the first major release date for LEGO since the 2020 Speed Champions range (and plenty others across LEGO stores) dropped on the 1st of January. Sadly, we won't be seeing any new Technic or Speed Champions releases this early in the year, but what we will be seeing is set number 10271 - the iconic, original Fiat 500 in LEGO CREATOR form. Setting you back £74.99, or around $99.99 in the US and Canada. This creator set very much follows in the footsteps of the Mini Cooper and the VW Beetle in being turned into a blocky LEGO version for sale and weighs in at 960 pieces.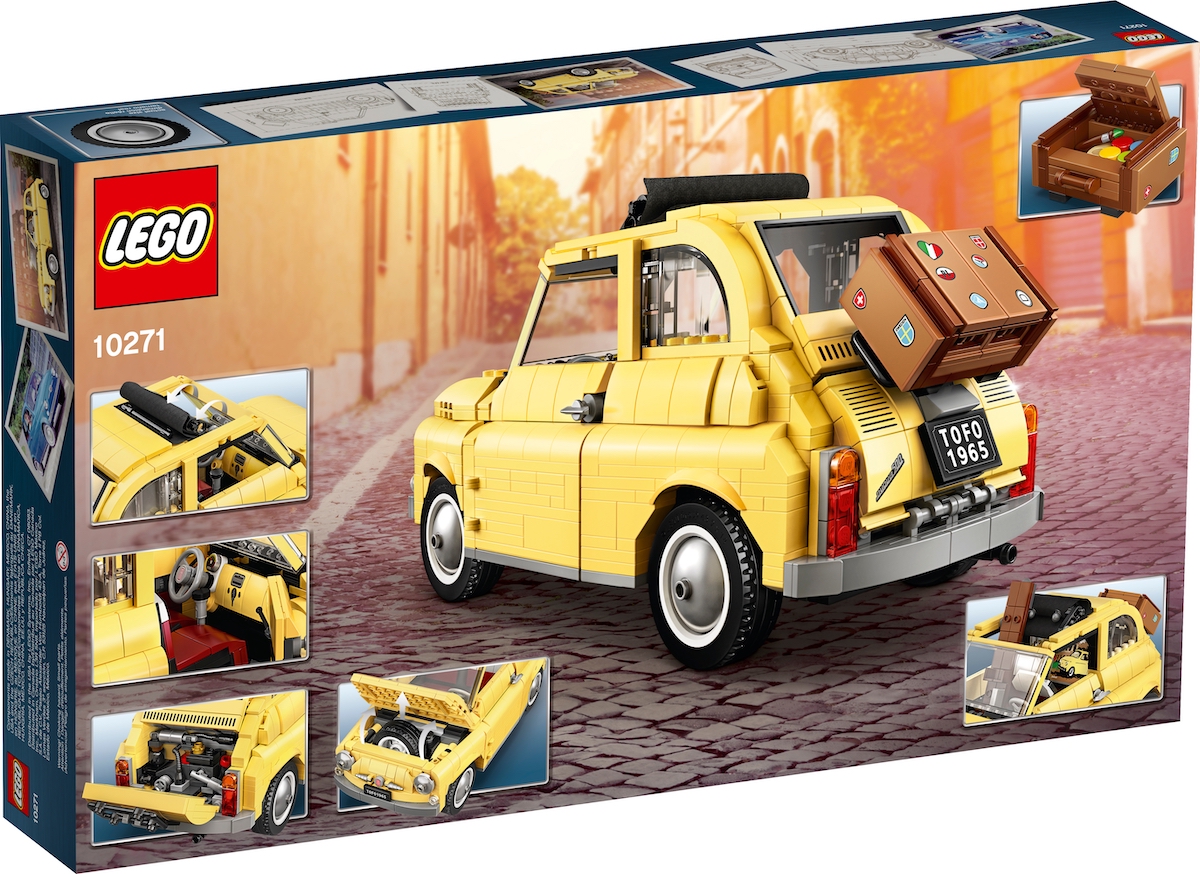 This set is rated at expert level difficulty, with features such as the original roll back roof, a nicely designed dashboard complete with steering wheel and custom stickers as well as the iconic air-cooled engine in the rear hatch. The model has a lot of detailing at the rear complete with a 'TOFO 1965' number plate. It's quite a cool looking car and with the size of the creator vehicles, it would look great on display next to it's peer group in the range.
It's got famous Fiat 500 'plate' rims with white-walled tires and a brown leather-esque piece of luggage that can be attached to the trunk of the car complete with location stickers to give it that authentic feel of you touring the Italian coast in it. There is a spare tire in the front, and a quite gimmicky accessory of an artists easel which can be put into the vehicle when the top is rolled back. This even comes with a sticker painting of the car parked outside the Coliseum in Rome.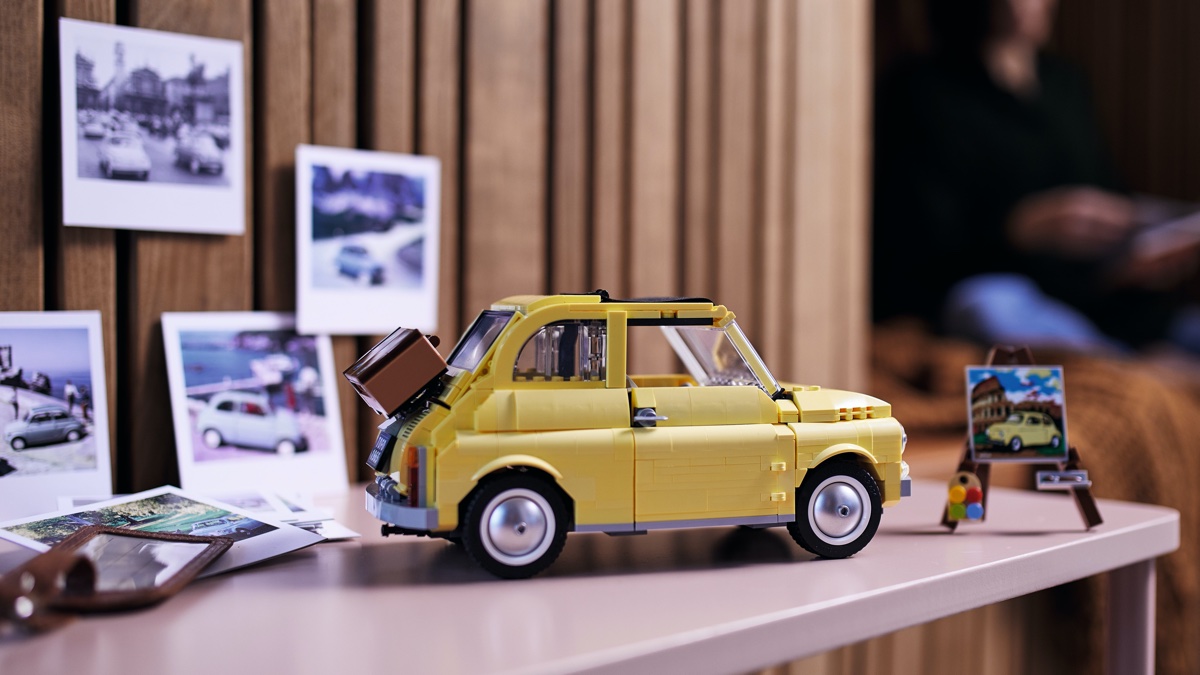 The car will be available at LEGO stores worldwide as of tomorrow, Sunday 1st March, if you can't wait that long you can preorder it now at the LEGO store online. As with more expert creator models, expect only larger LEGO stockists who do a full range to have this one, it's unlikely to be found on sale at most toy stores. Sadly, we here at Speed Champions don't have enough love for the Fiat 500 to make it a purchase for us, so you won't be seeing us review this iconic Italian anytime soon.