Speed Champions Nissan GT-R Nismo Set 76896 Revealed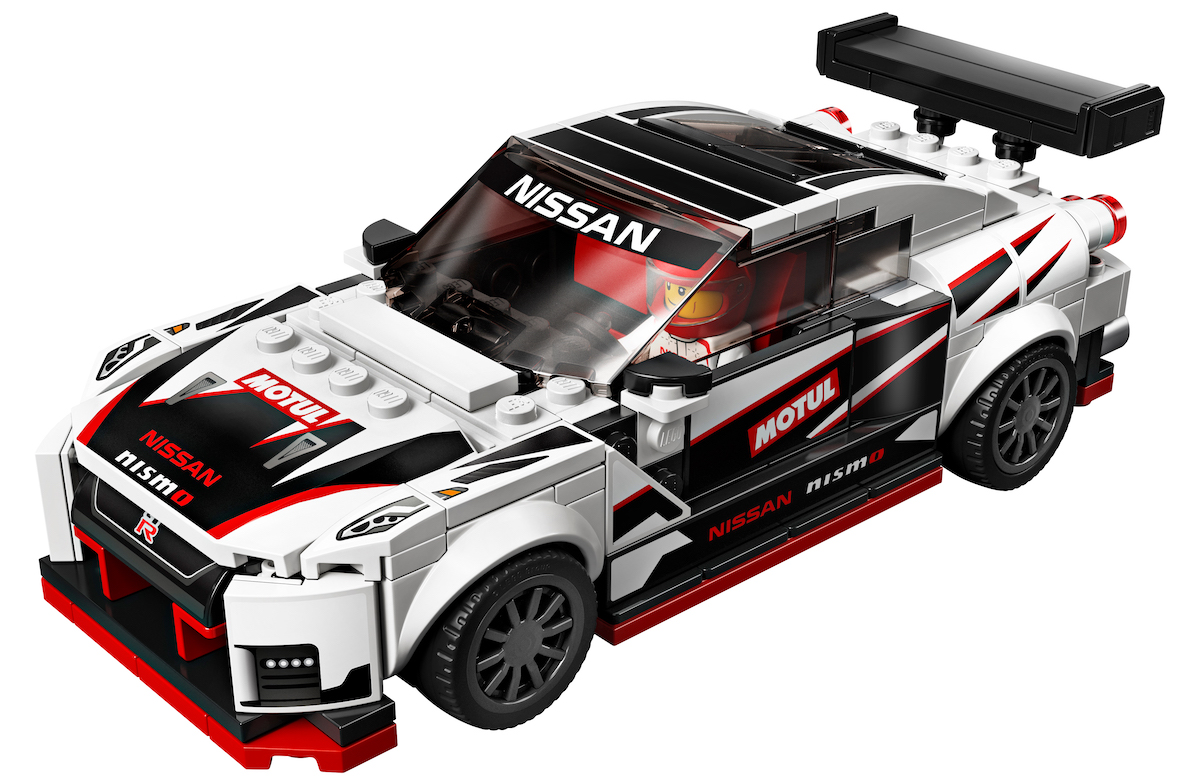 Earlier this week we saw the release at a press conference and live webcast of the final 2020 speed champions set, the Nissan GT-R NISMO single car set. This is the first time LEGO has partnered with a Japanese automaker. NISMO, short for Nissan Motorsport, is responsible for race cars and tuned vehicles at Nissan and the R35 GT-R in this model is the spiritual successor to the many legendary Nissan Skyline GT-R vehicles, featured in video games like Gran Turismo and films like The Fast and the furious. This year also marks the 50th Anniversary of the GT-R. This set is in a motorsport livery, although it looks plausible that leaving some stickers off may let the model resemble the GT-R road car pictured here at the set announcement event.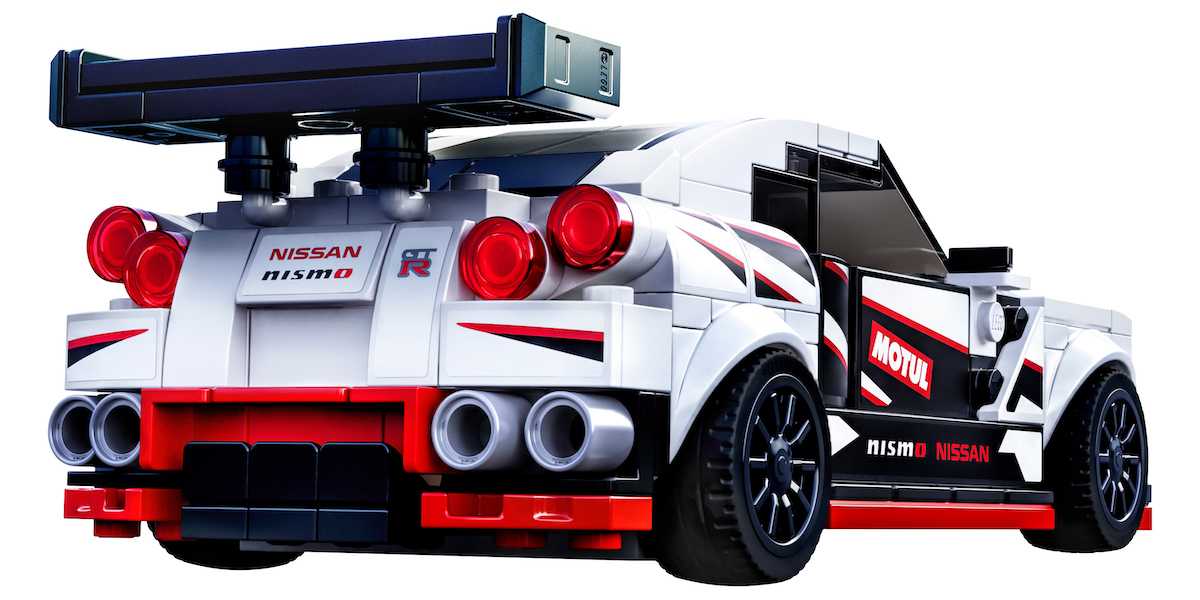 This is the second of these new, larger Speed Champions sets to feature wing mirrors, although they're smaller than those on the Ferrari F8 Tributo set. As seems to be the trend with these 2020 single car releases there are no accessories in the set, just the main car model. With the jump in piece count that's come with the move to the 8 stud wide format for Speed Champions, dropping the token accessories like cones/pylons, kerbs and similar makes a lot of sense to keep the overall count (and the set costs) under control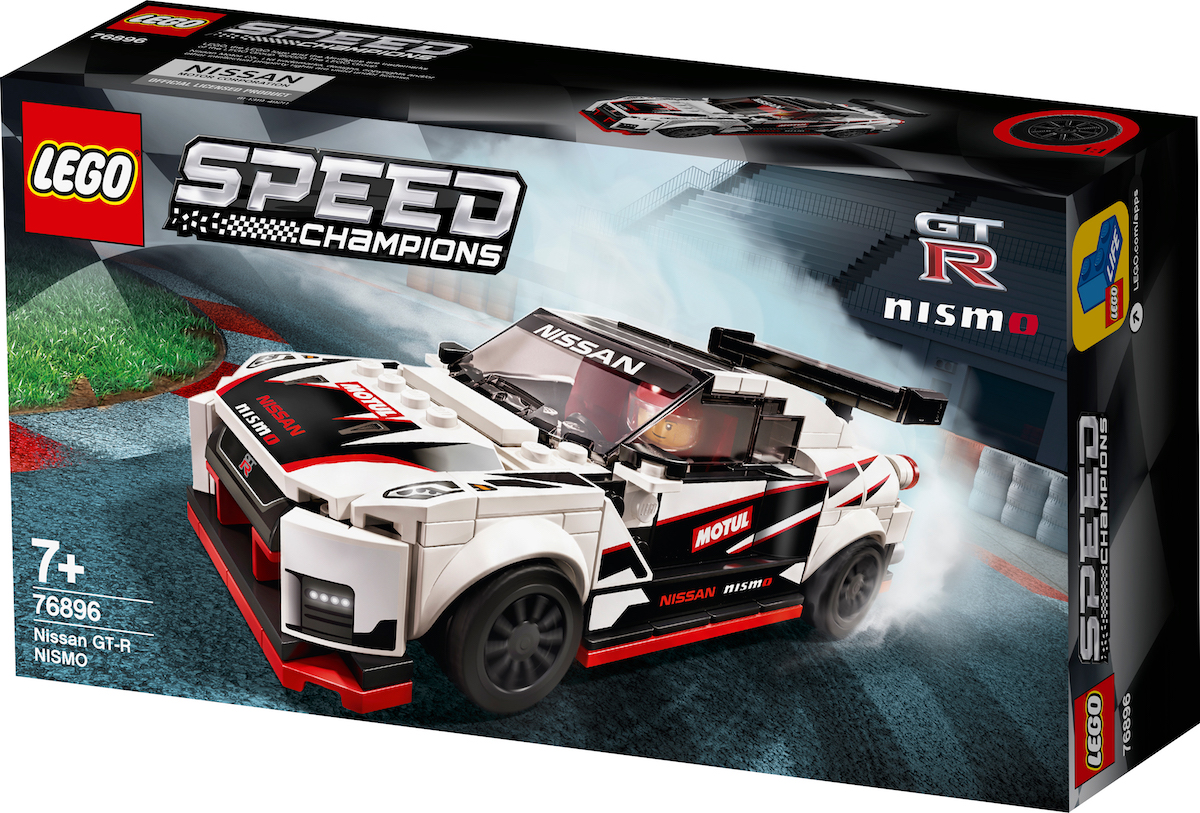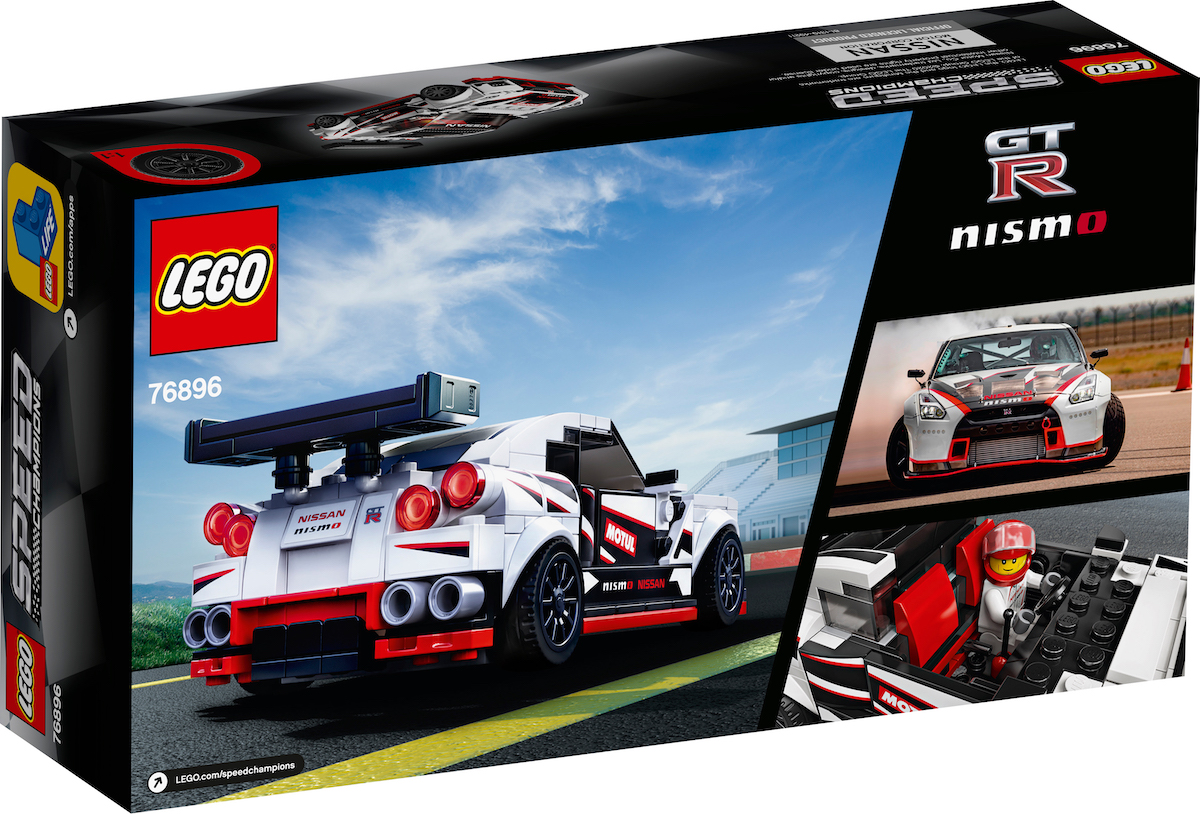 The proportions of the model look good, the GT-R is quite a body heavy vehicle so it translates well into Speed Champions scale, even if the wheels do end up looking a bit small. We're seeing stickers used for the headlights and the front of the model, with only the trademark four red rear lights using semitransparent bricks. The Speed Champions design lead Chris Stamp notes they spent a lot of time on gettingthese taillights right and it shows on the finished model.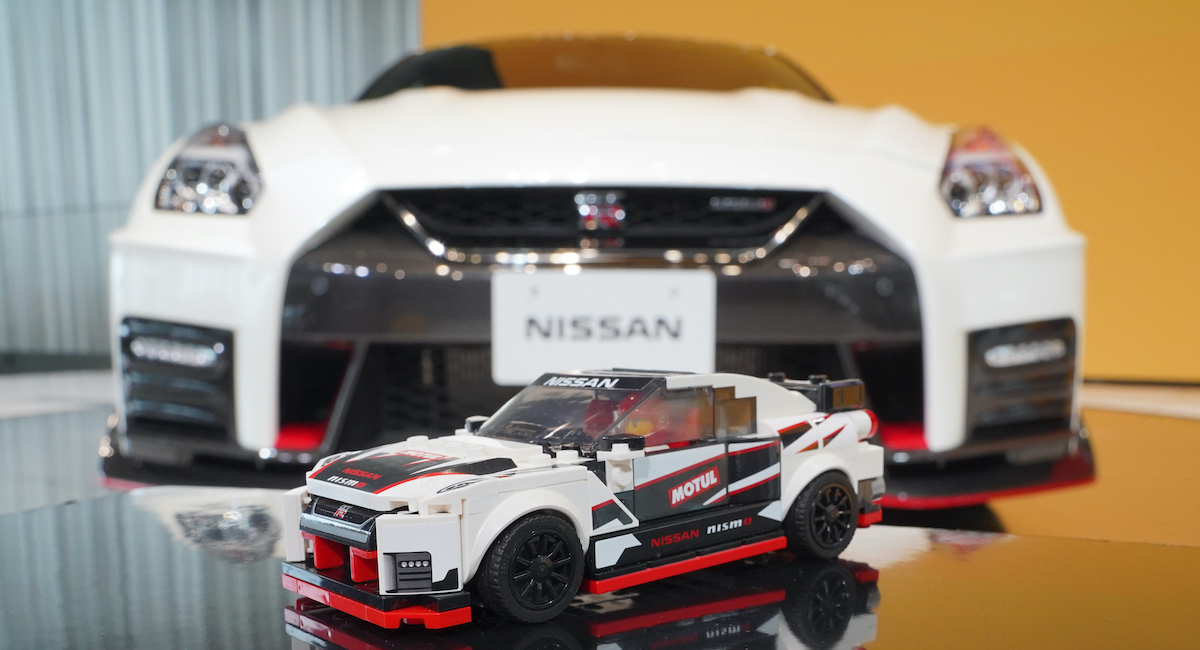 The LEGO group has done a good job capturing the signature styling elements of the car, the quad exhaust pipes, large rear wing and front detailing so we're excited to get our hands on this model in January 2020 (or more likely 26 December, when we're expecting these sets to hit shelves) alongside the rest of the new 8 wide Speed Champions line up. There's no piece count indicated on the box render, but we expect this set to clock in at almost 300 pieces (298 pieces) - a big step up from the previous 6 wide sets - and retail at around $19.99