How to get 3 Stars on every Drift Zone on Forza Horizon 4 LEGO Speed Champions
This is what I would call a cheat guide. I played well over 30 to 40 hours in the LEGO Speed Champions DLC on Forza Horizon 4 and I couldn't get 3 stars in the all the Drift Challenges. No matter what car I bought, how many horsepower it had or even considering spending my own money to get the drift car pack, I just couldn't do it. I started searching online guides and reading up on how to drift or if there were any glitches in the challenges - and the harsh realisation hit me, I was just going to have to complete these like a normal person. When I say in that previous sentence, normal person, I mean someone who plays every racing game with AT (Automatic Transmission), exactly as I drive my cars in real life. This is where your problem lies. In a game or elsewhere, nobody has ever won a drifting trophy with an auto box.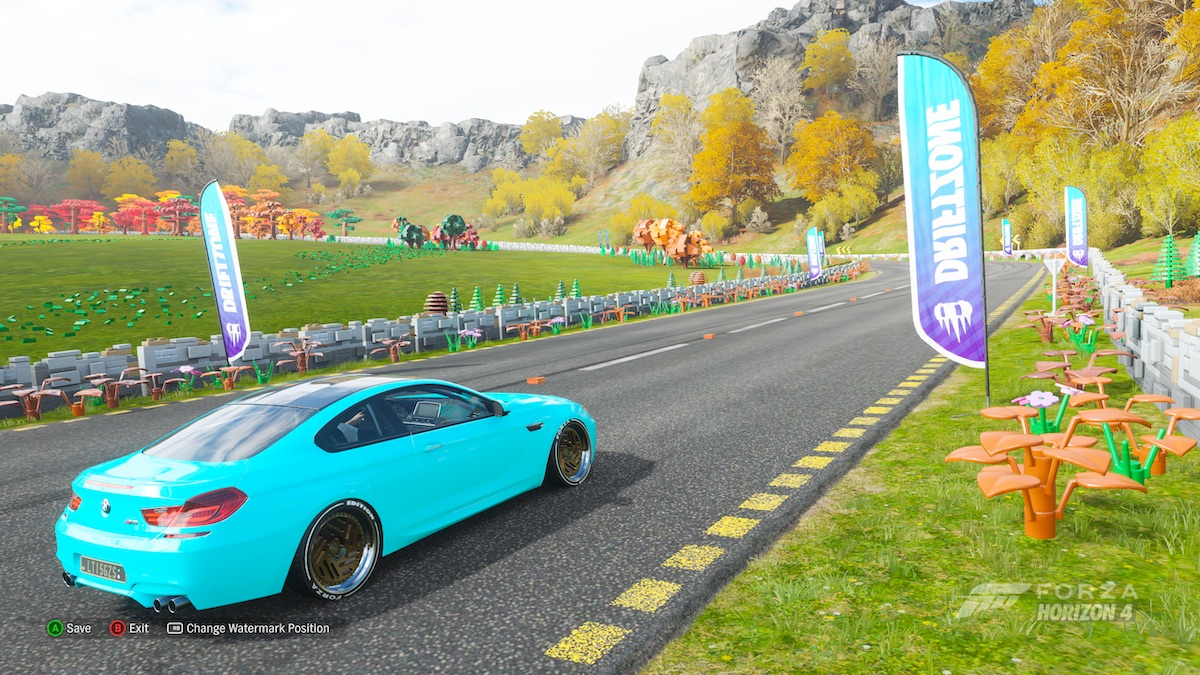 There are 3 key rules to getting three stars in the Drift Zones around LEGO Valley, and I will list them as below.
Turn your settings to Manual Transmission. If you are a pro, Manual with Clutch.
Turn off traction control (duh)
Get a high horsepower RWD car. Ultimate cheat car you ask? The M6 Forza Edition will do the job every time.
You've completed these three easy steps and now think you are the brick version of Keiichi Tschuchiya or Takumi from Initial D? You'll get the achievement Scandinavian Brick for completing all of the Drift Zones and earning all possible stars. It's a play on words of the Scandinavian Flick and the origins of drifting.
There are 5 Drift Zones across LEGO Valley that you'll need to ace to get this achievement, and we're going to look at each one and the best strategy for them. In all of these examples, I used either the BMW M6 Forza Edition car, or a lightly tuned Porsche 911 GT2RS. Don't get intimidated by the off road or on mud challenges - you do not need to keep going around changing vehicles or buying new cars, this challenge is easily done with one vehicle.
Forest Corners Drift Zone

This drift zone is one of my favourite in the entirety of Forza Horizon 4, let alone the LEGO DLC. Long straights, wide open corners. As long as you've followed our three simple steps this should just be one long cloud of tyre smoke flying out the back of your vehicle as you keep the slides going with slight angles along the straights and then really attack the wide open corners. Remember to keep the revs up and stay, I'd say, probably in 3rd gear at the most. You'll absolutely smash the recommended score and get 3 starts in the no time.

Hillcrest Drift Zone

The video at the top of the page, as you can probably tell, was filmed on the Hillcrest Drift Zone. Approach it from the south and focus on your speed, in the video I easily rack up over 100,000 points which would get 3 stars every time and I'm not even caring about my attack angles of my drift because I'm talking and recording at the same time. The hillcrest zone is all about the speed and keeping the drifts going, if you get a chance tweak your joystick or steering wheel and watch those thousands keep rolling in.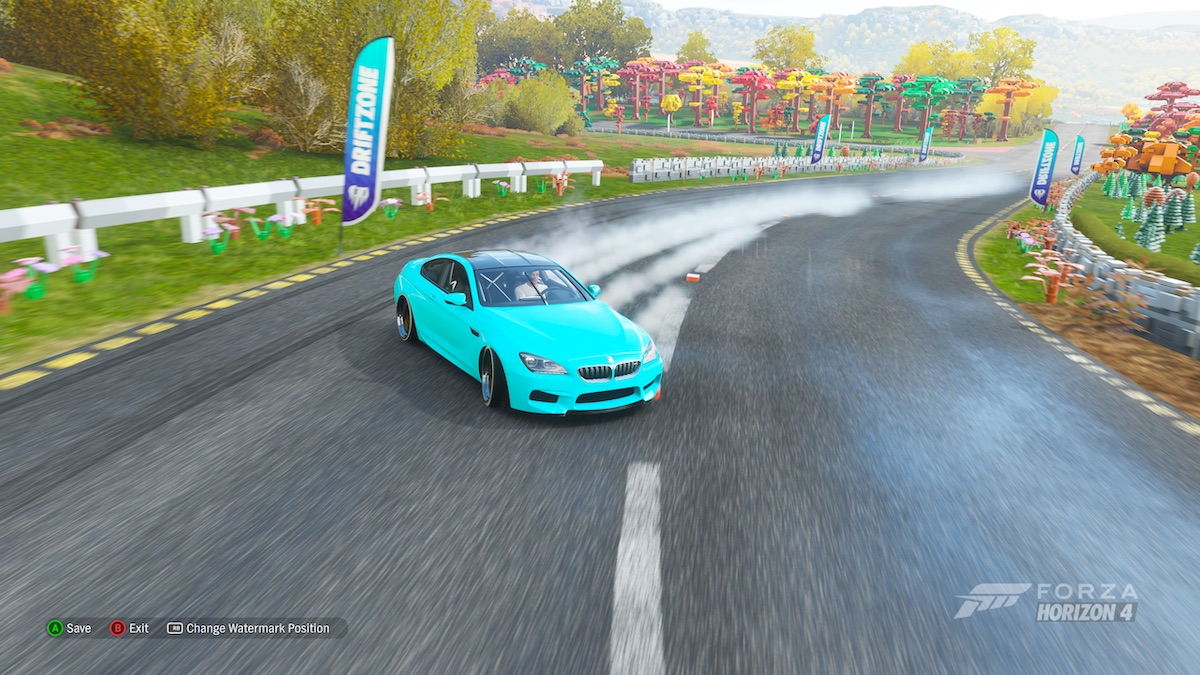 Stunt Park Pass Drift Zone

Stunt Park Pass gave me a little trouble, even after I got good at drifting. If you come from the north, build up speed into the first long wide corner you can usually pull off a long drift and get to around 30 - 40 thousand in that first instance. Your problem is that the car will usually then build up too much speed into a very tight left hander and from there you need to get a sharp angle on and probably keep your drift linked until the very end to get over the 95,000 (ish) points you will need to get three stars here. This one is tricky, but hone your skills and it will be enjoyable while you do it.

Falcon S-Bends Drift Zone

Nobody can have any excuse for this one because it was the first drift zone I spent time on, and I managed to do it in the 911 GT2RS without turning manual transmission on. This is quite slow and methodical as a set of corners, but it will really let you hand the car out to dry and absolutely slam those flicks through as the car is changing 90 degrees between bends. Once you've got three stars, keep practicing on this set of corners because it will really increase your ability at car control for the rest of the game.

Field Lane Drift Zone

We've left Field Lane till last because it is the most unique. This is wet damp mud, say goodbye to any traction at all. Your car is going to be slow on this ground because it's not a rally car, and people trying this challenge in a rally monster will find their car gets far too much traction to get the drift without extreme difficulty. In the BMW, get a good build up of speed at the start but don't come absolutely blazing in. Focus on good angles while maintaining speed, but don't overdo it because the point scoring will stop the minute your tyres start touching the grass. Ensure your drifts are chained and in the small straights you are keeping the car flicked out, and you shouldn't have any real trouble hitting this. Aim for around 45,000 points and you'll get all 3 brick challenges knocked off in your first go.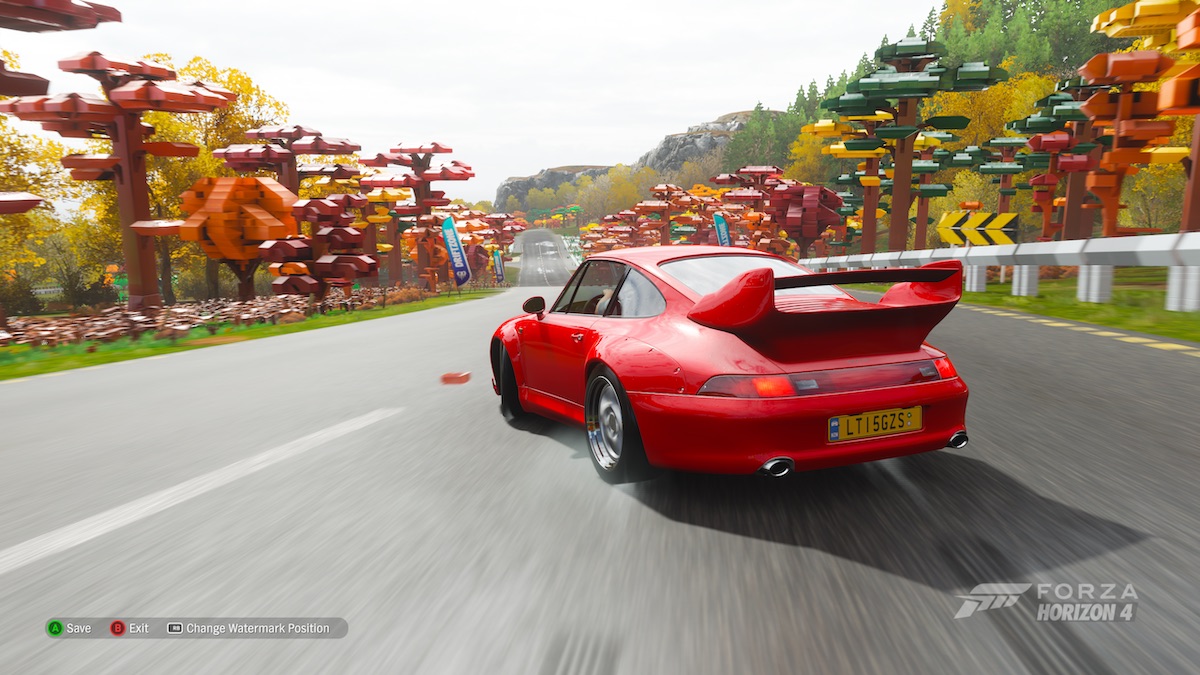 Now we've shown you the way, get out there in the car of your choice and start burning rubber. You'll easily clock up 600 or so bricks on your way to doing this, so if you are still struggling with any of the brick challenges this is a really good way to add some new additions to your master builder house. Good luck out there on the streets.