How to Find Oasis Island in Forza Horizon 4: LEGO Speed Champions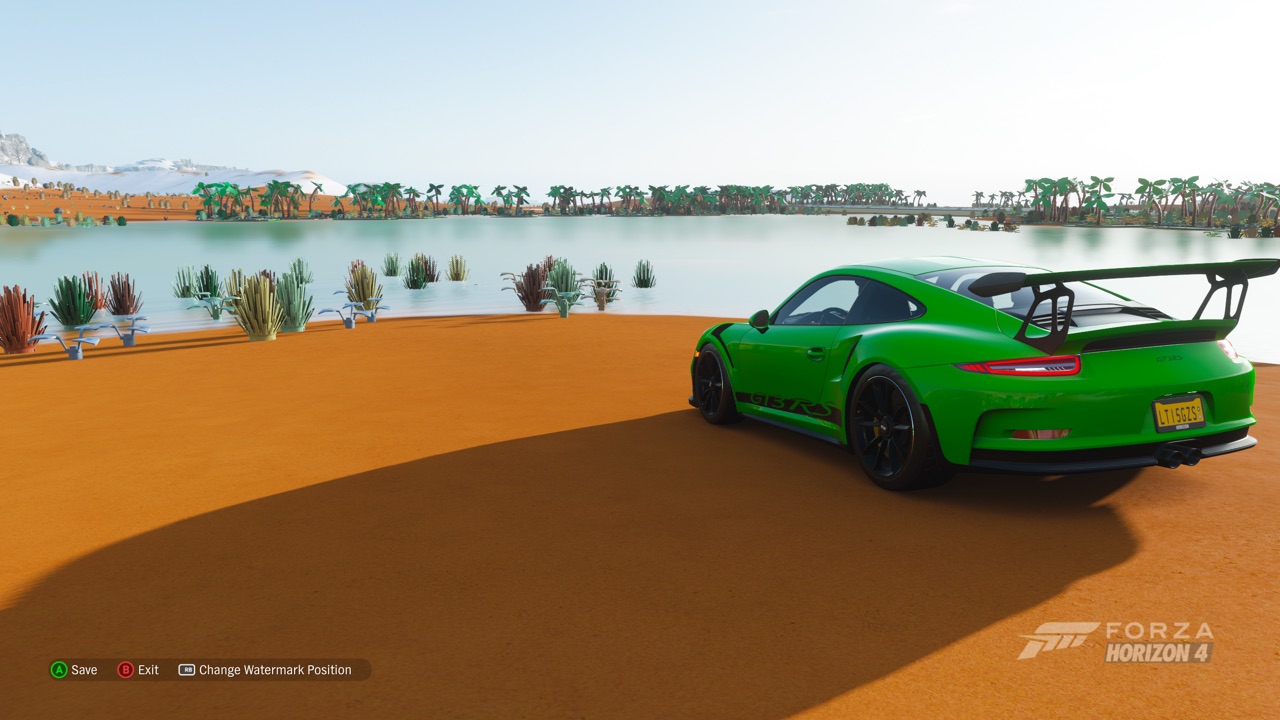 Another visit to LEGO Valley today, for something that's not quite a Brick Challenge or an Achievement, but instead a location that I know a feel people including myself have been struggling to find the location of. Seeing as a lot of the timed challenges that begin or end at Oasis Island, today we will be showing you how to find it in the Forza Horizon 4 LEGO Speed Champions expansion.
So what is Oasis Island? There's no area called Oasis, if you were just thinking about it logically you'd probably guess it was somewhere off of the beach area at the south east of the map, or maybe off of the lighthouse - you'd be wrong unfortunately.
Instead, you'll need to start off by looking just south of Area 52/7052 and north of Jurassic Valley. You'll see that there is a small lake with palm trees indicated all around it (or check out our screenshot of the in-game map below). This is where we'll need to head if we want to find the Oasis. It's about a 3-4 minute drive from your Master Builder's house and to the north east of Brickchester.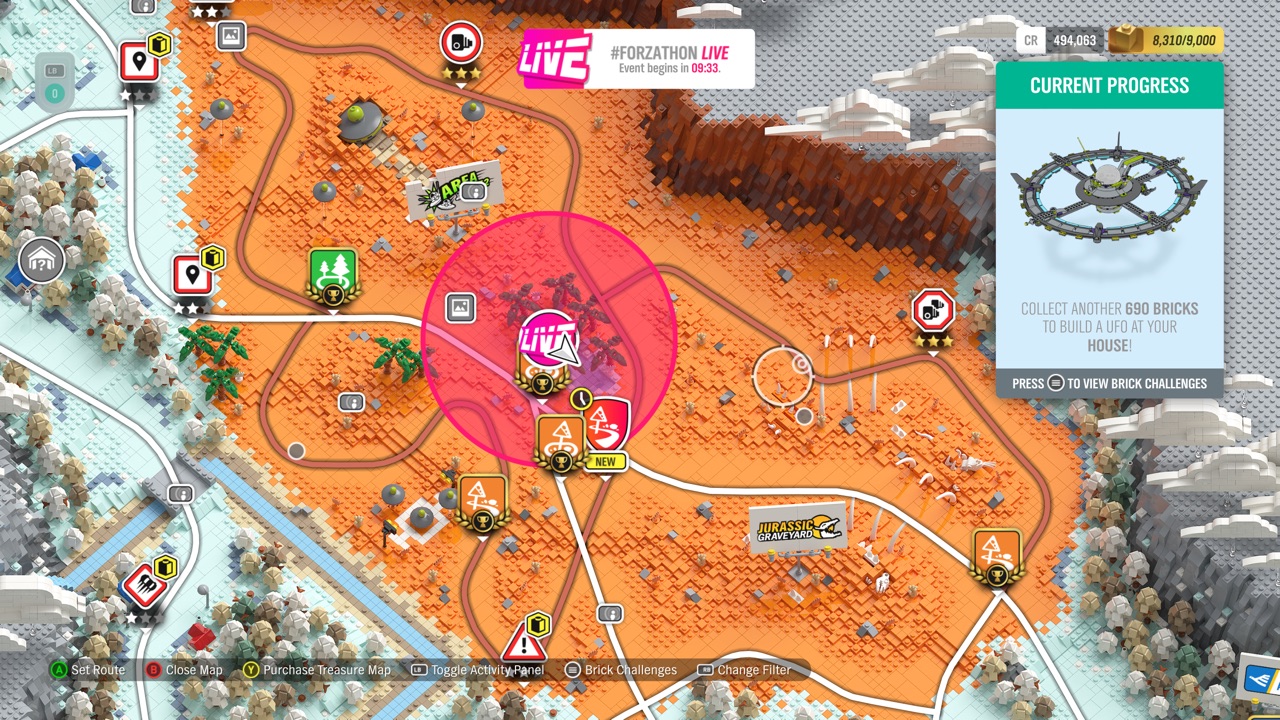 Once you get to the lake, don't worry about swapping out your vehicle or trying to use a particular 4x4, it's not actually a deep lake and any car will go through it with reasonable ease. If you've done some of the Cross Country series of races in this area, you'll have noticed that hitting the water at high speed will upset your car's balance, causing either a massive loss of acceleration or a complete spin.
Some of the timed challenges must be completed in 2 minutes or less - you'll want to use the whole of the island to build up speed and aim toward where you need to go to complete these.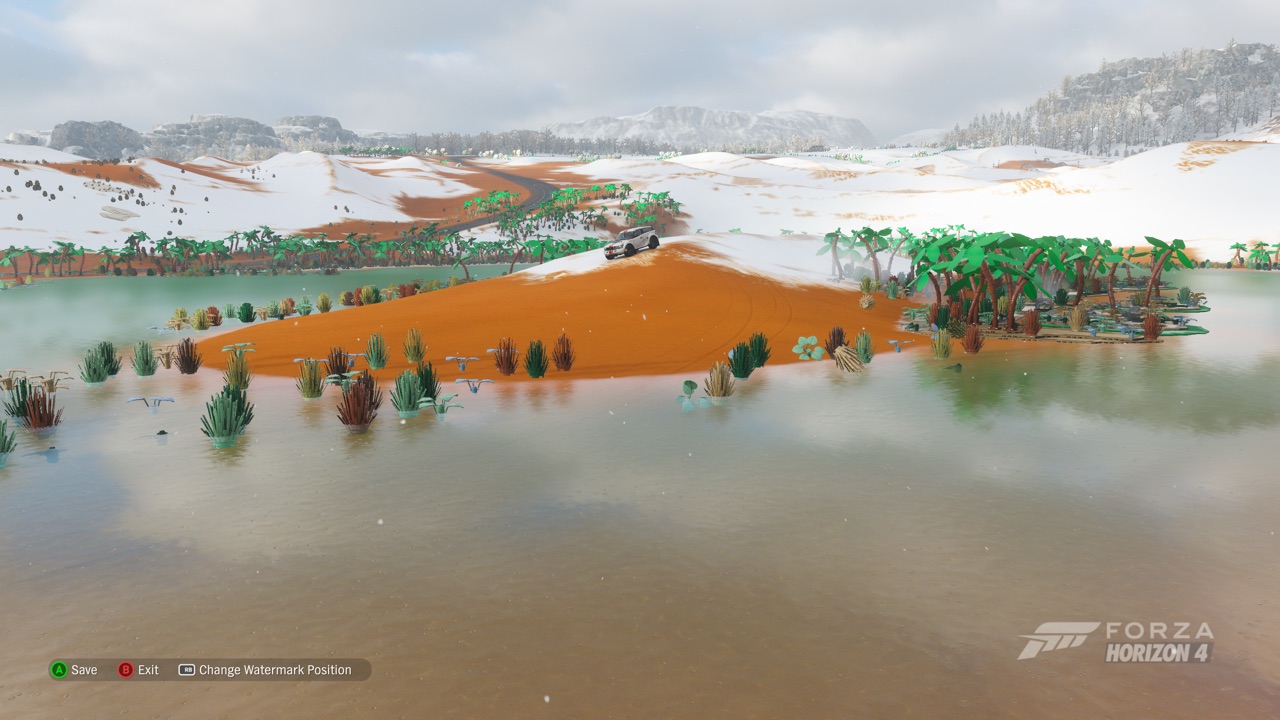 Also be aware there is a metal bridge across part of the lake around Oasis Island, so if you're trying to get out you will just drive head on into this. It's just heading towards the jumping ramp that heads back down towards the city centre, so avoid this if possible. An easy way to notice it is that there is no palm trees near it, so you'll know it's not a way out.
There you go, an easy guide and video for how to find it, and now it's up to you to work out how best to pass all of the challenges involving it. Good luck out there in LEGO Valley.