Where to find the Pit Stop on Forza Horizon 4: LEGO Speed Champions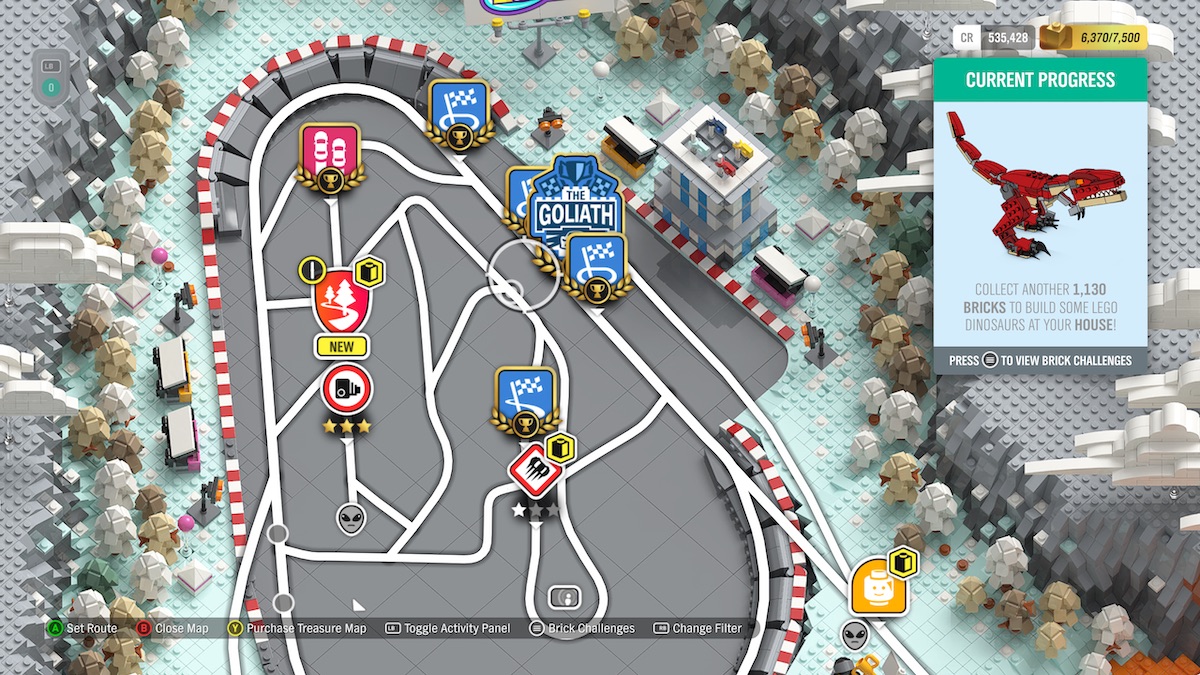 Seeing as there's an entire challenge dedicated to it, we thought it was worth a quick video covering how to find the pit stop in the Forza Horizon 4 expansion. The 'Where's my Team' challenge directs you to find the Pit Stop, near the entrance to the LEGO Raceway. Many of the 'Discovery' challenges in the game are also based around here, starting out at the pit stop, so you'll want to find it easily and be familiar with it.
To find the pit stop, you'll want to head all the way to the north west of the map - into the race track at the Falcon Speedway.
Once you're at the Falcon Speedway, head out onto the main oval racetrack, avoiding the drag strip, drift course and the outer ring. You'll want to be on the main straight where all of the buildings are - you'll notice on one side there is a high race control building and the other there are some garages.
The pit stop isn't actually that easy to find because the entrance has been obscured by the position of the pit wall. Looking at the design of the map, I don't think this was a deliberate thing by the game designers. The wall may have been moved back during play testing because of players finding the track too tight here or too many people crashing into it.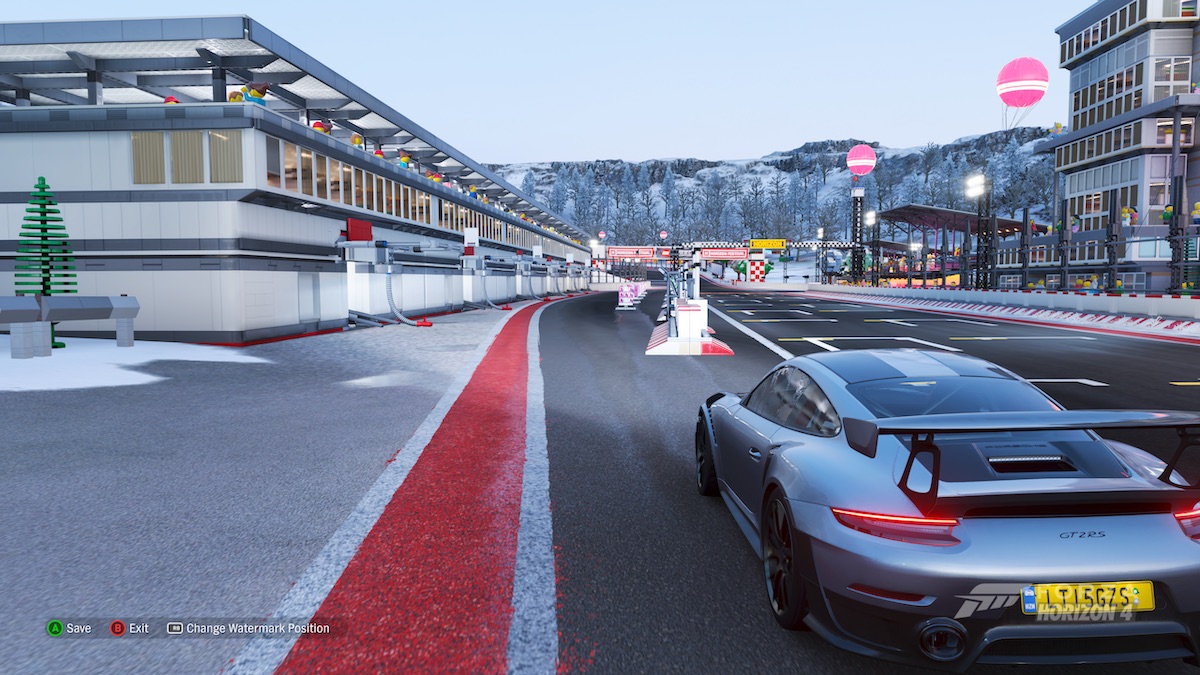 You can see above how the pit wall sits too far back and should actually border that white line as the edge of the raceway. Squeeze your car into the pit lane and you'll complete the 'Where's my Team?' challenge and pick up a handy 10 bricks to add to your collection. You'll find yourself racing through here at top speed heading to areas like the town centre in an F40 (for the 'Thoroughbred' challenge) so get used to making fast entries and exits from the LEGO Valley pit stop.