How To Smash 10 Flags in the Rally Fighter Challenge in Forza Horizon 4 LEGO Speed Champions
So one of the parts of the site that people are enjoying the most is our guide to LEGO Valley inside the Speed Champions expansion that's recently been released for Forza Horizon 4. We know the major brick challenge rewards and the gamerscore achievements are your first priority, but as avid gamers ourselves, we've found it's easy to spend quite a bit of time figuring out the smaller challenges to get to full completion and have all the brick rewards.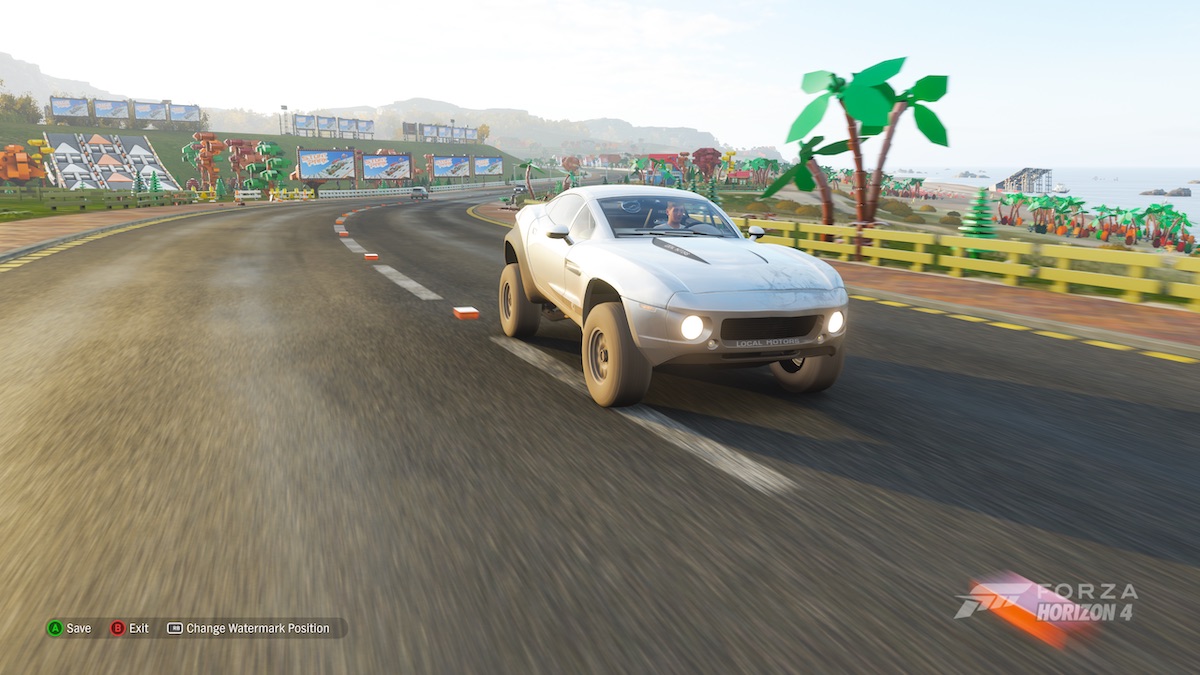 The "But do you have a flag?" challenge has two parts: "Drive the Rally Fighter" and "Smash 10 Flags". The reward for completing it is 30 bricks, let's get started. If you'd rather watch than read, check out the video embed above for a step by step guide.
First, the Rally Fighter - it's available under the manufacturer 'Local Motors' in the Autoshow at your Master Builder's house. It'll cost around 100,000 credits to buy this rather odd looking vehicle and once you have it you're ready for this challenge.
To find the flags, Drive out of your Master Builder's house, and turn 180 degrees around the property in either direction so that you end up on the beach. Drive up the beach, you'll want to be on the east side of the beach past the pirate ships (towards the lighthouse).
Once you get to where the red deck chairs are all in a row, you'll find white fences separating off the area from the normal parts of the beach, at the entrances to these will be blue and red flags. There are about 4 flags near each set of chairs, and then at least another 8 further up the beach towards the coffee shops.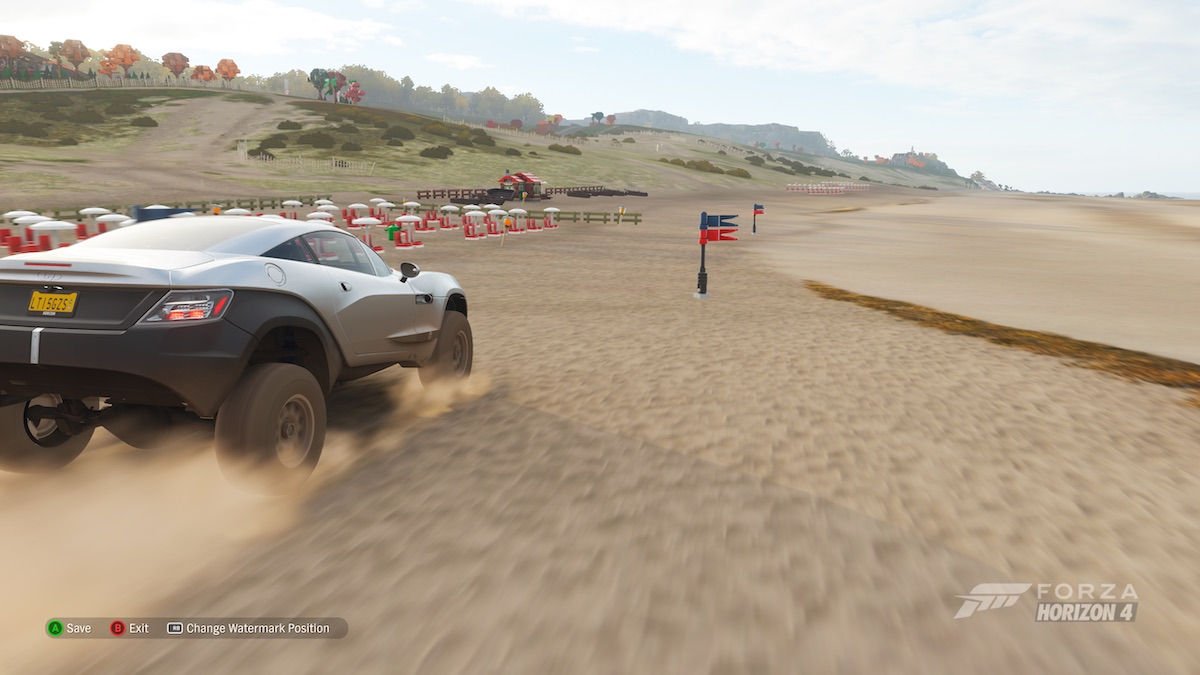 Knock all of these flags over and you'll complete the challenge, this one isn't timed so no rush. There's not much use for the SLK inspired Rally Fighter vehicle after this in the expansion, but it'll give your garage value and skill points in Forza Horizon 4 a well needed boost. We'll keep updating with more challenges and Easter eggs to ensure you get the help you need to complete the game.
A side note about this challenge: The challenge title "But do you have a flag?" is a reference to a sketch by British comedian Eddie Izzard about the British empire - it's a good one to look up on YouTube if you're curious about it…