LEGO Creator Expert Harley-Davidson Motorcycle Set Leaked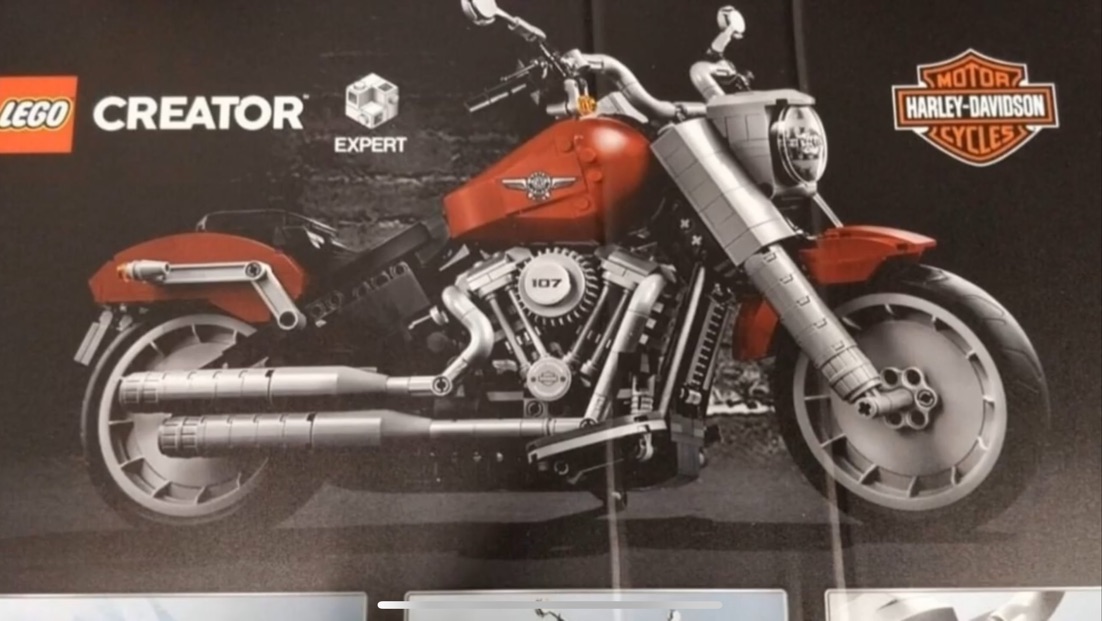 With all of the recent LEGO leaks, this one is looking genuine, but without a confirmed price or announcement yet we can only speculate on the images we are getting in today of a new LEGO Creator Expert model. From the line that brought you the large Ferrari F40 and the Mini, VW Camper Van and VW Beetle, there now looks to be coming the first motorbike ever released in the Creator Expert range, and it very much looks like it's going to be an appearance from the iconic manufacturer that is Harley-Davidson as set 10269. This is rumoured to be announced in August, as we knew there was a Vehicle Expert set with 1023 pieces and for 16+.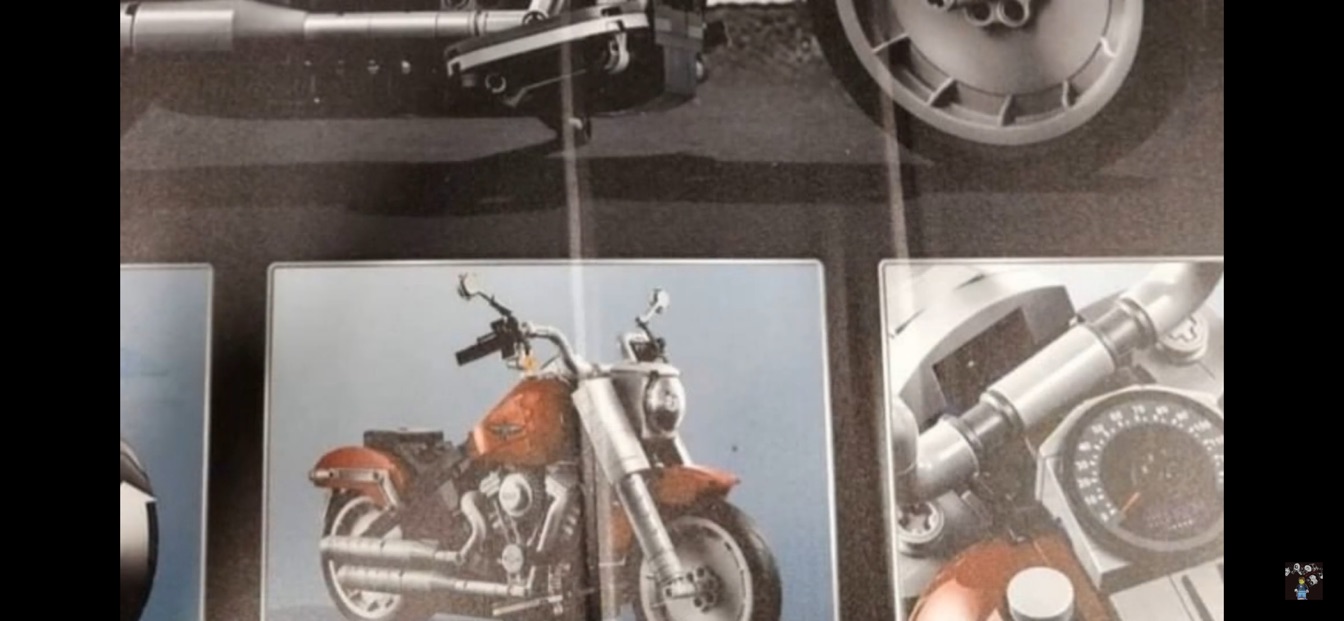 As you can see from the image above, the leak seems to be of either an instruction manual or the back of a box, so we don't have confirmed set number, title or barcode for the product. The bike itself is a different makeup to any that have been submitted onto LEGO Ideas before and its got all of the branding correct, so if we were to hazard a guess right now I'd say that this is probably a genuine leak. You'll be looking at the LEGO Harley Davidson releasing in the latter part of 2019 after an announcement this month.
The model itself appears to be a 2018 Harley-Davidson Street Bob 107, as per the engine branding. It resembles the Harley Davidson Fat Boy. As with all LEGO Creator sets it's mainly block created and has a really mean and aggressive look. Price wise? You'll probably be looking at around UK£ 100 for this, it's smaller than a car set and the LEGO Technic Defender that has already been announced is around UK£ 129. I wouldn't be shocked however with the new market for this set and the licensing cost with a new manufacturer if we saw them released at the same price around the same time, although maybe not with the same release date.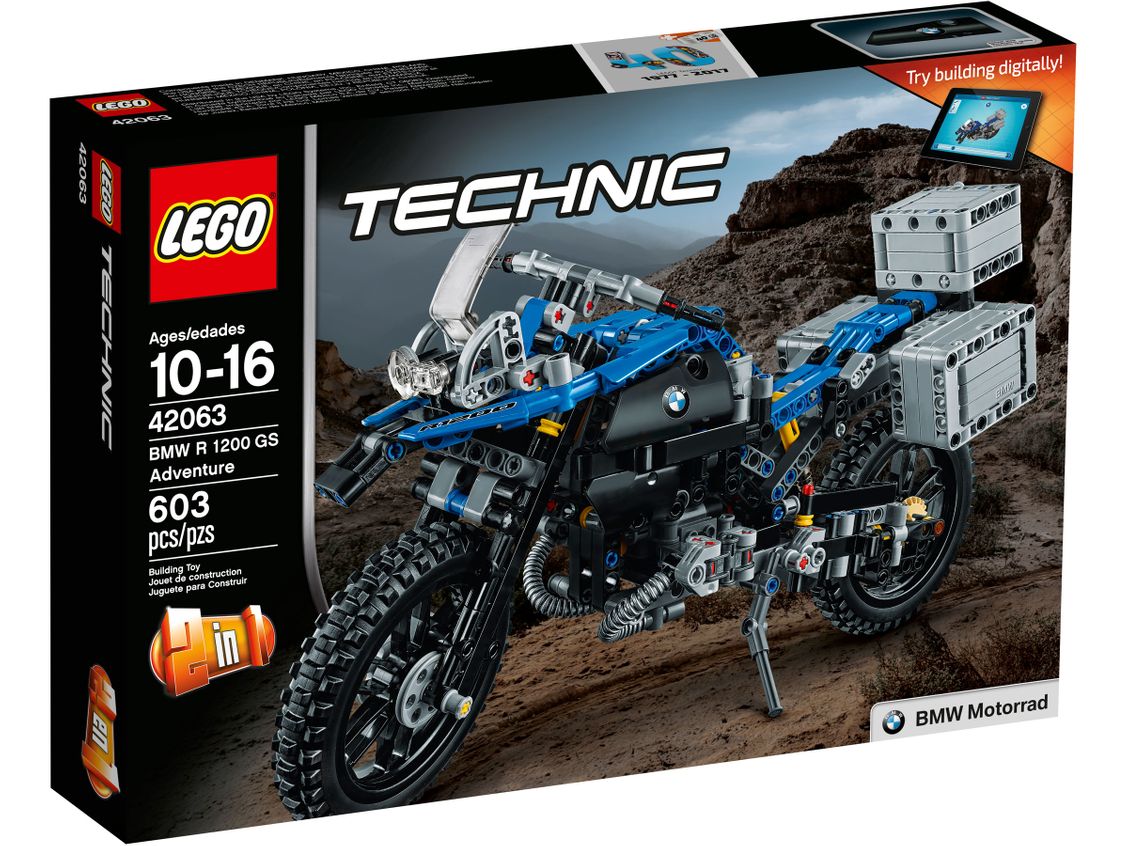 We've only got the one image so far, but we've focused on the insets that were included with the leak and as soon as we get more we will keep you updated on the first motorbike to be released into the Creator range. This will no doubt be officially announced in quite an impressive way so we will sure to make sure that is covered in depth here on Speed Champions. If you see any more leaks, make sure to report them into us and we will make sure this article is kept updated!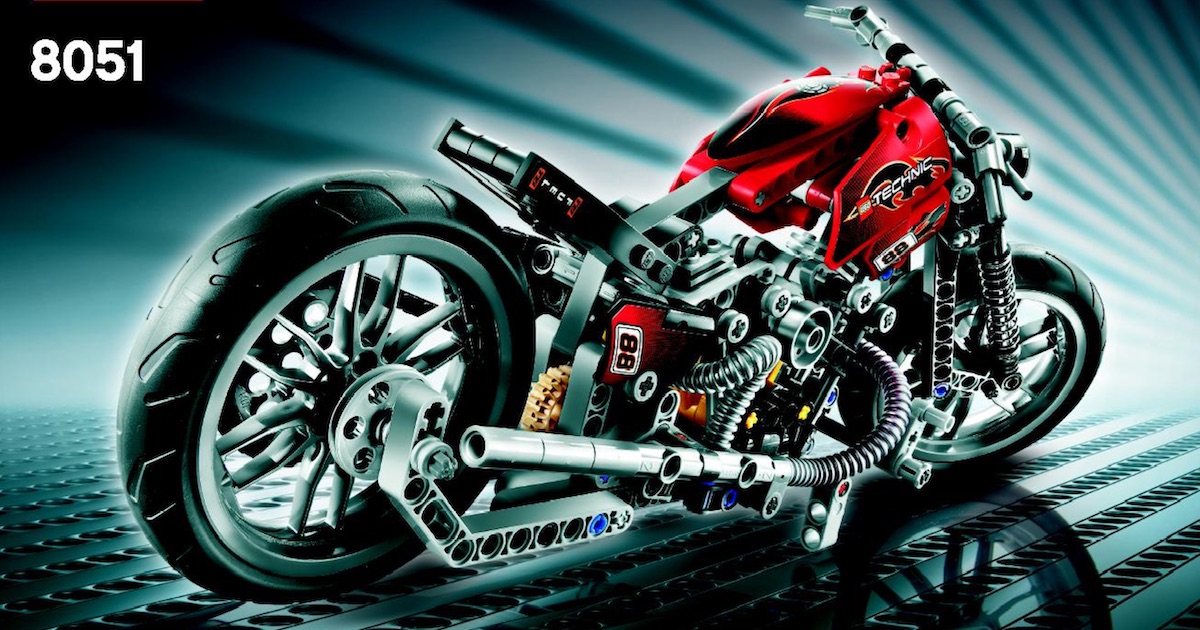 We've seen a few motorbikes in the Technic line before. In terms of licensed sets, the BMW R 1200 GS Adventure motorbike set 42063 with 603 pieces was released in 2017 and brought a touring/dakar style bike to the LEGO range. All the way back in 2010 (almost 10 years ago now) we had the generic 2 in 1 Technic Motorbike set (8051) with 467 pieces. The B build for this set actually builds a cruiser bike not too dissimilar to this Harley, but at a much smaller scale and with less intricate detail given less than half the piece count.