Forza Horizon 4 LEGO Speed Champions DLC Alien Plant Locations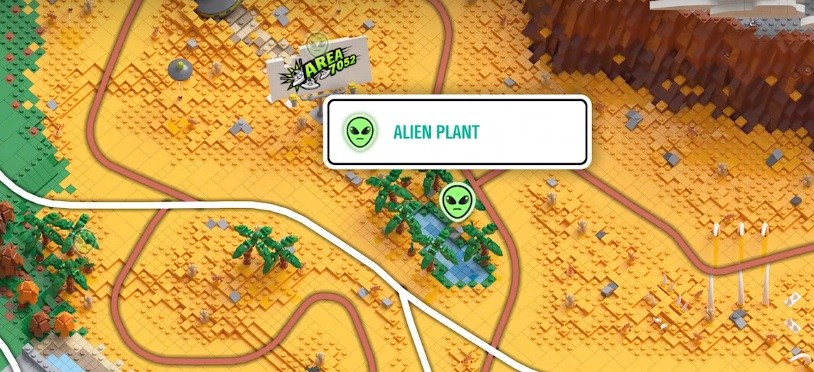 So along with the barn finds, bonus cubes and all the other collectibles and hidden features in the Forza Horizon 4 : LEGO Speed Champions expansion there are items known as 'Alien Debris'. There are two kinds of alien debris; alien plants and alien cells. If you collect all of these you will get an achievement called 'Swamp Gas from a Weather Balloon'. For those of you who are bit too young to remember, this is a quote from the 1995 Will Smith movie Men In Black which was based all around aliens.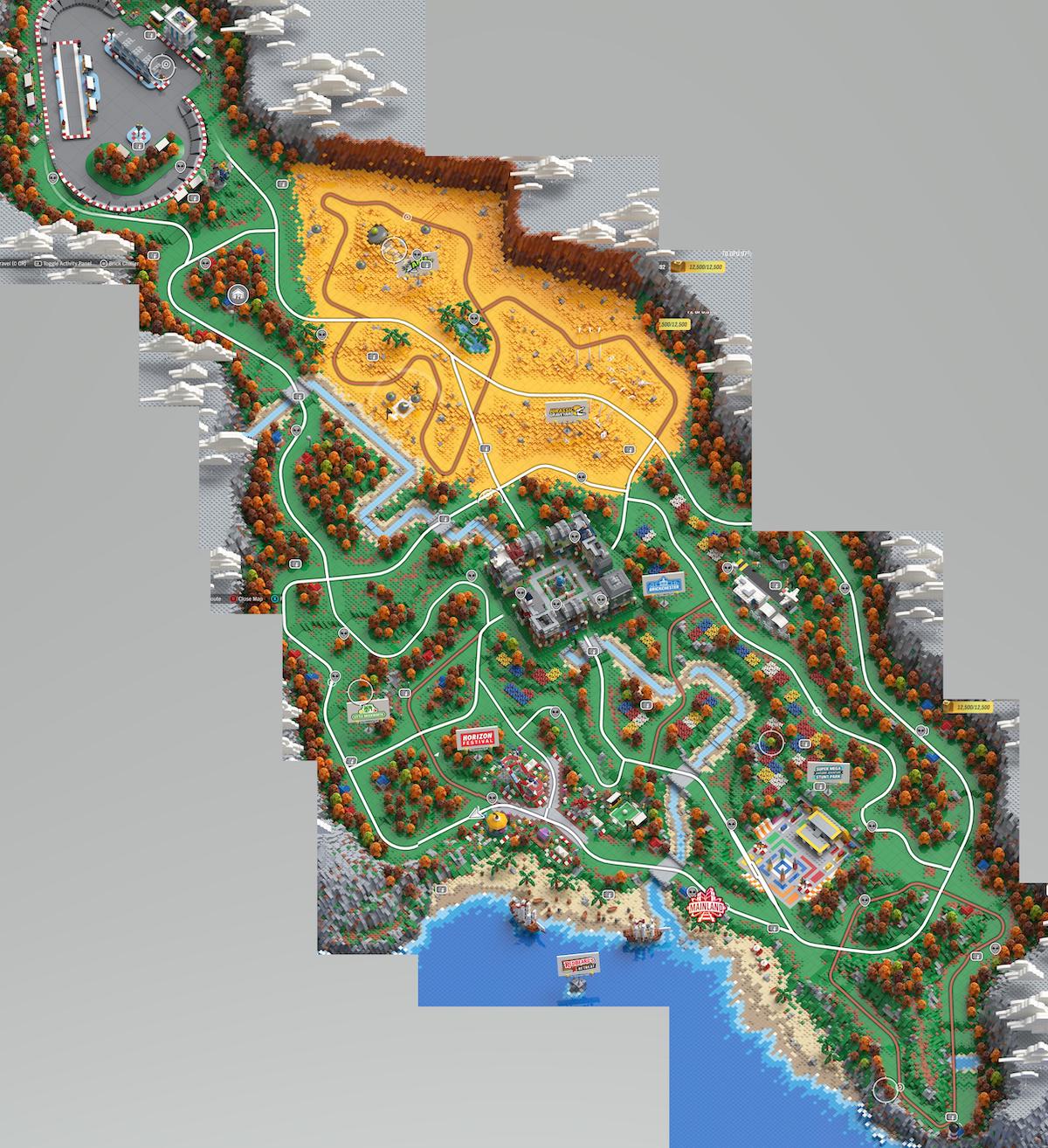 We'll focus on the alien cells in another article, but thanks to Reddit user /u/8209348029385 (very memorable). We are able to provide you with a map of all of the bonus boards and alien plants across the map. As you can see in the image, these will be a glowing neon green if you have not yet smashed into them, if you have driven into them they revert to a dull grey.
You'll see on the map, there are two plants up at the Falcon Speedway on the outskirts of the race track. There is a few just off the road as you make your way down towards Brickchester on the country roads, with 4 in the city centre itself dotted around the square. Make your way over to Little Brickworth and there will be another couple dotted around near to the curves on the road.
Redbeard's Retreat has one just near the icon to go back to the mainland, and there's another icon just near the festival site. The Super Mega Awesome Adventure Stunt Park has a couple on it's outskirts, but as the plants are generally put in the grass area or dirt I wouldn't expect to see them growing in the concrete (although these are alien plants, so anything is to be expected). There's a plant just behind the runway at the airport, a couple on the long road up to the rear of the airport and then Jurassic Graveyard and Area 52 will have three more put around for you.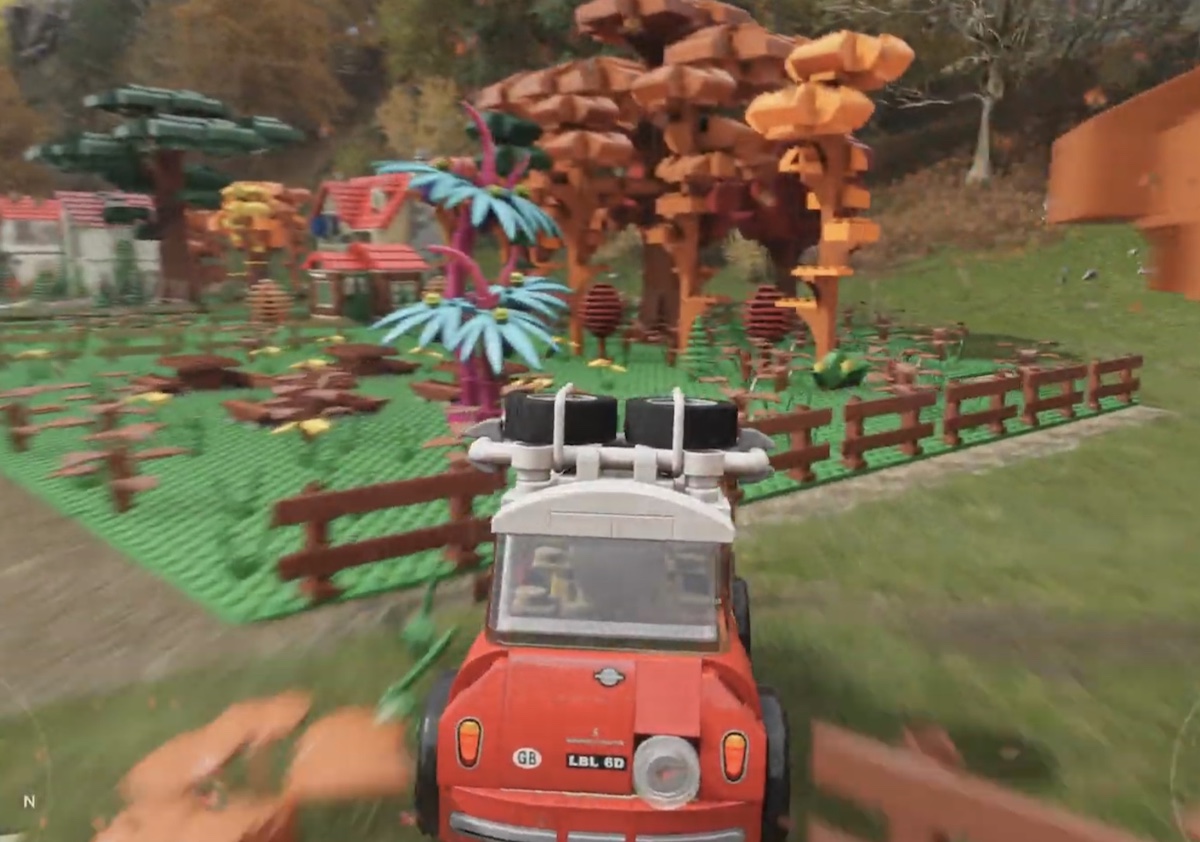 The weird looking plants that are only visible and available for you to drive into and 'collect' aka destroy when it is raining. It takes about two or three hours of game time to get to the point where the plants start showing up. I found in my personal experience that once the alien debris started to appear it would rain quite frequently and it wasn't hard to collect all of these. Some people have reported waiting a long time between weather cycles in order to collect all of these and get closer to 100% completion of all of the achievements.
You should by now know that nothing in life is easy. True to form, the alien cells and alien plants have the exact same icon on the map. You will have to hover over the item you want to collect and you will get a caption which will tell you what type it is. My recommendation is to focus on collecting all of the debris as soon as possible and it'll take maybe fifteen minutes to half an hour to get all of them and get the achievement. You may be visited by some extraterrestrial friends when you collect them all, but we will leave it a little while before revealing all.