1974 Porsche 911 Turbo 3.0 Set 75895 Leaked
An early leak (now since removed by LEGO) of the 2nd Half 2019 LEGO catalog has revealed a number of sets, and unfortunately, despite the recent activity around Forza Horizon 4 and some speculation that there might be sets held back/a timed release of new sets from the game, it seems like a relatively quiet period for Speed Champions fans.

The only new set announced for the second half in this catalog leak seems to be the 75895 1974 Porsche 911 Turbo 3.0, a set number that had leaked on some online shopping sites as having 180 pieces. This is effectively a single car release from the two-car 75888 Porsche 911 RSR and 911 Turbo 3.0 set, recoloured into white.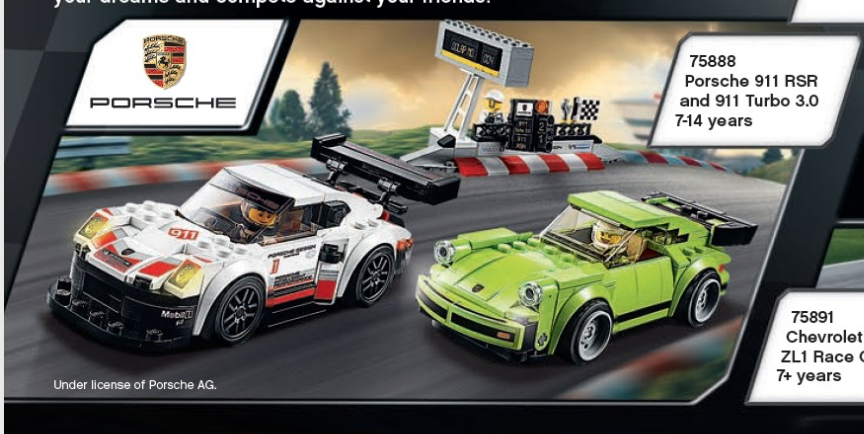 If the leak is accurate, we're expecting this set in August, which actually brings into question whether we'll see it in the Forza expansion at all. Still waiting on the release of the expansion in the next day or so to check out if anything didn't make the E3 keynotes. Overall, it's good news if you really wanted that 3.0 Turbo from the previous set but didn't like the green, or want another RSR and Pit gantry hanging around - maybe there are even some cool modding combinations to build different colour schemes now.
The 2H2019 LEGO catalog should release properly soon, which will put any remaining speculation to rest. The company has been known to drop Speed Champions sets off usual release cycles, so our hopes aren't entirely dashed for some interesting new sets before Christmas.